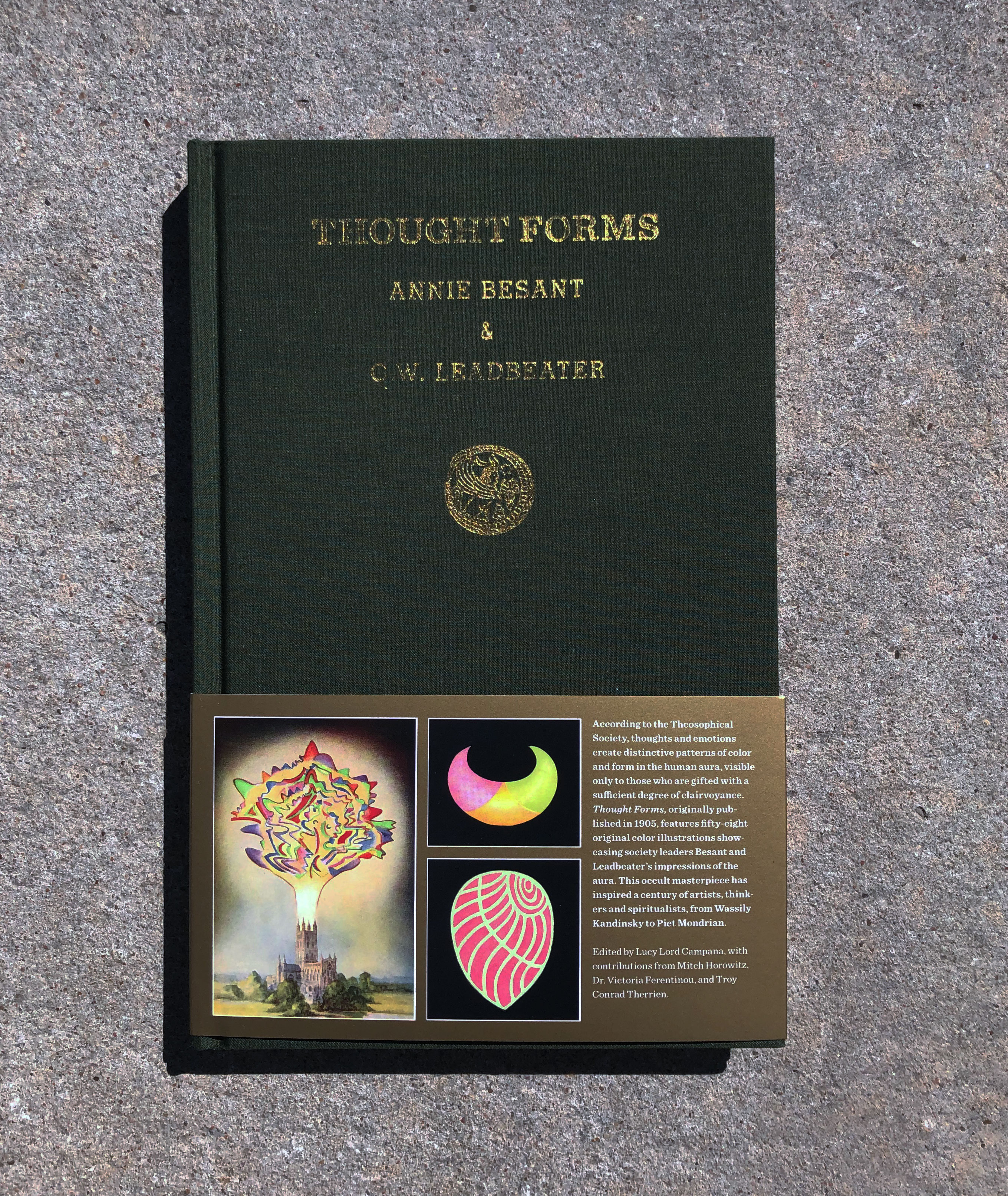 THOUGHT FORMS • Annie Besant & C.W. Leadbeater
Anthology Editions / 2020
Hardcover / 84 pages

First released in 1901, Thought-Forms was an in-depth exploration on the visual manifestations of thoughts and the notion that they exist as objects. Conceived by renowned theosophists Annie Besant and C.W. Leadbeater, the book consists of 58 illustrations based on Besant and Leadbeater's clairvoyant observations on how music, emotions, experiences, and colors affect thought forms. Expanding beyond its original readership, the book would have great influence on twentieth-century art and go on to inspire many artists including Wassily Kandinsky, Hilma af Klint, Piet Mondrian, and Paul Klee. This updated edition features a new introduction by famed occult author, Mitch Horowitz.