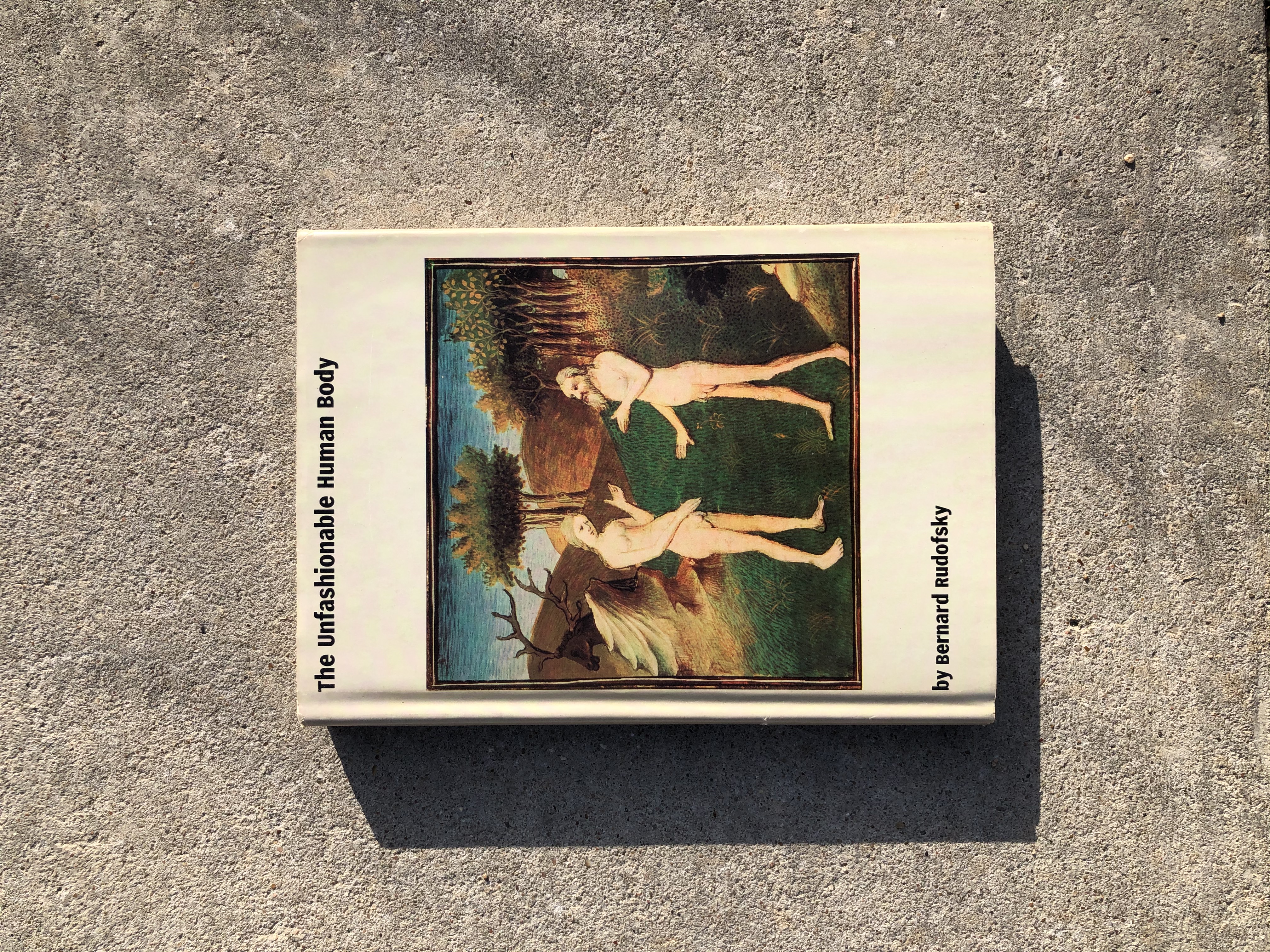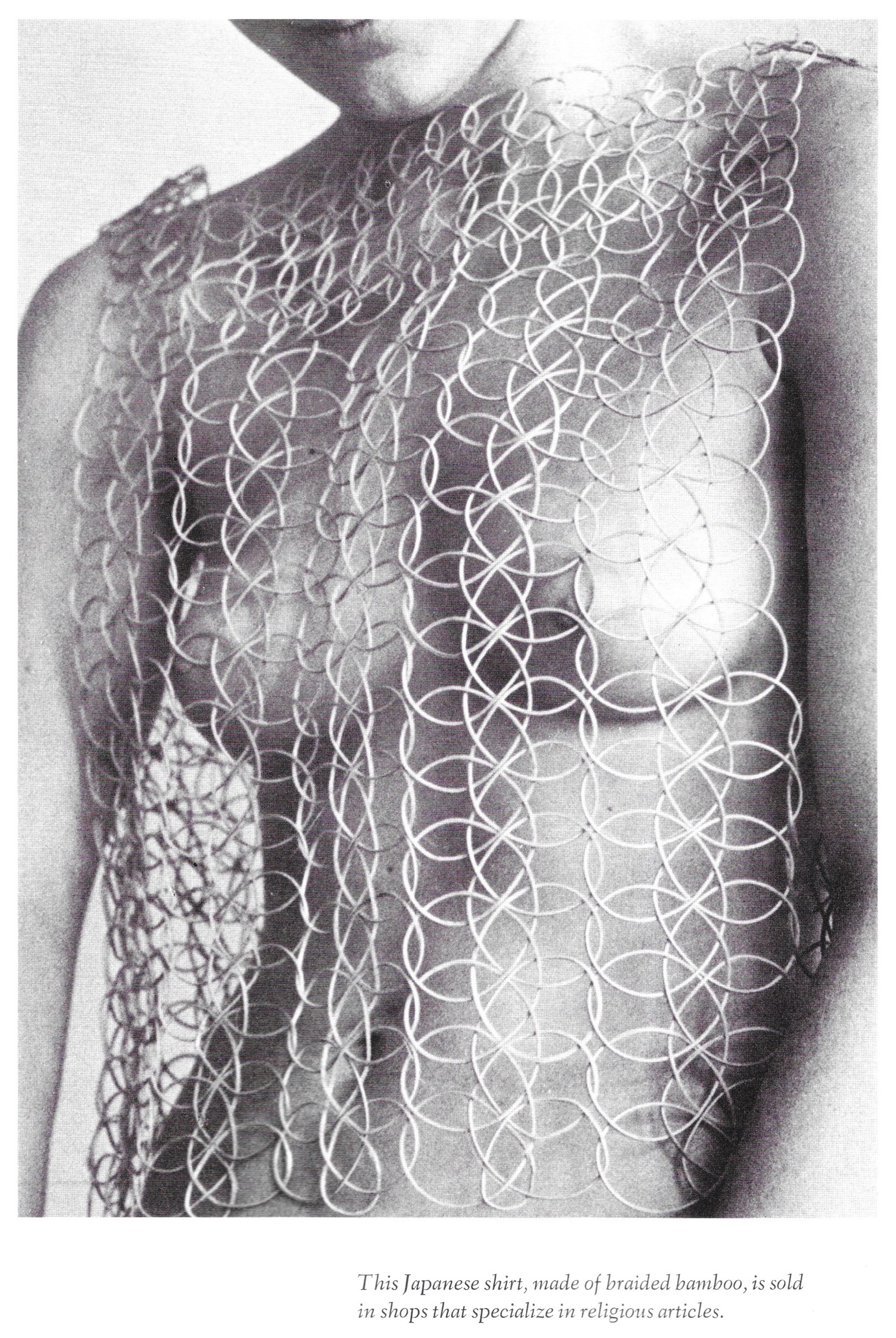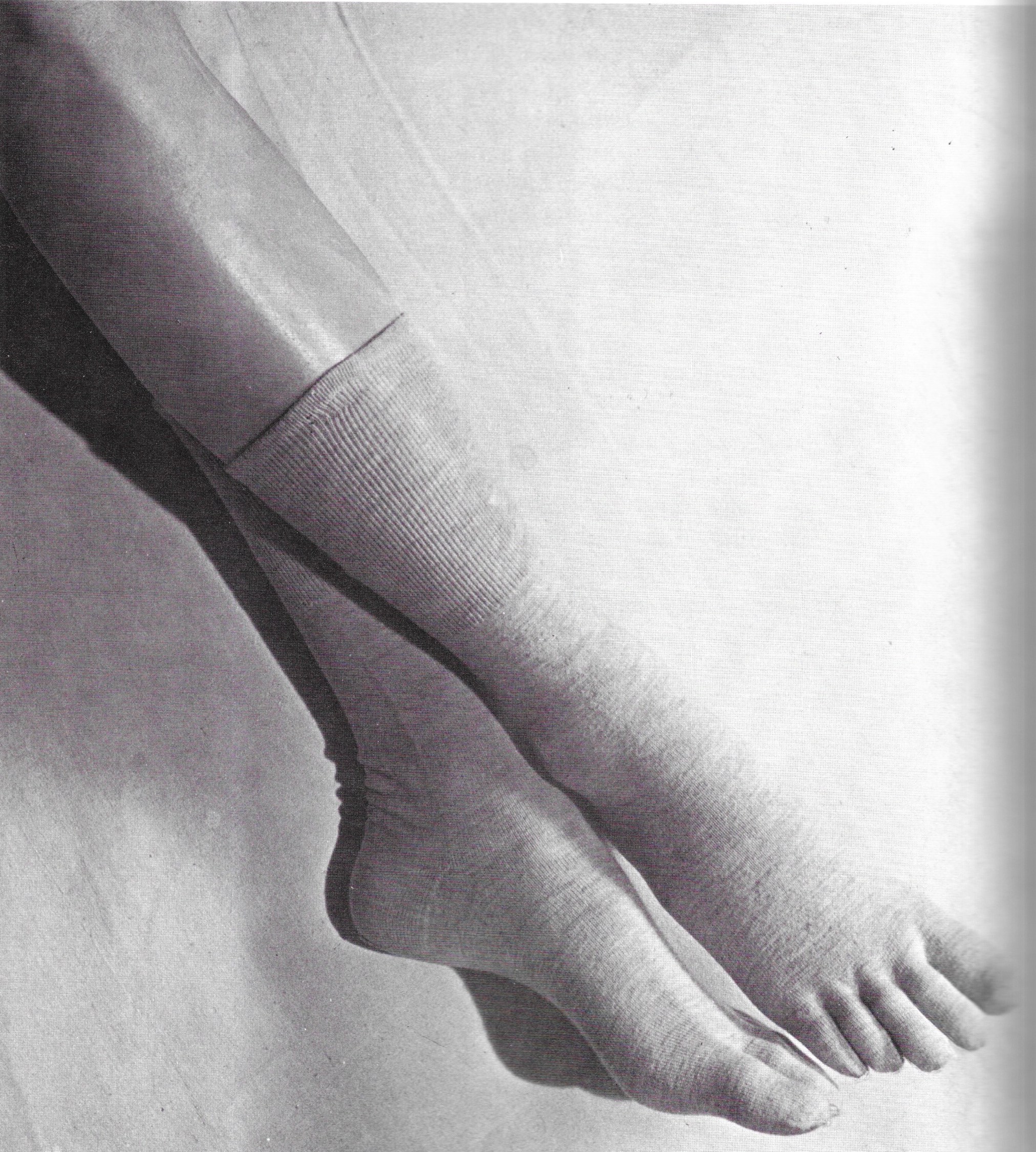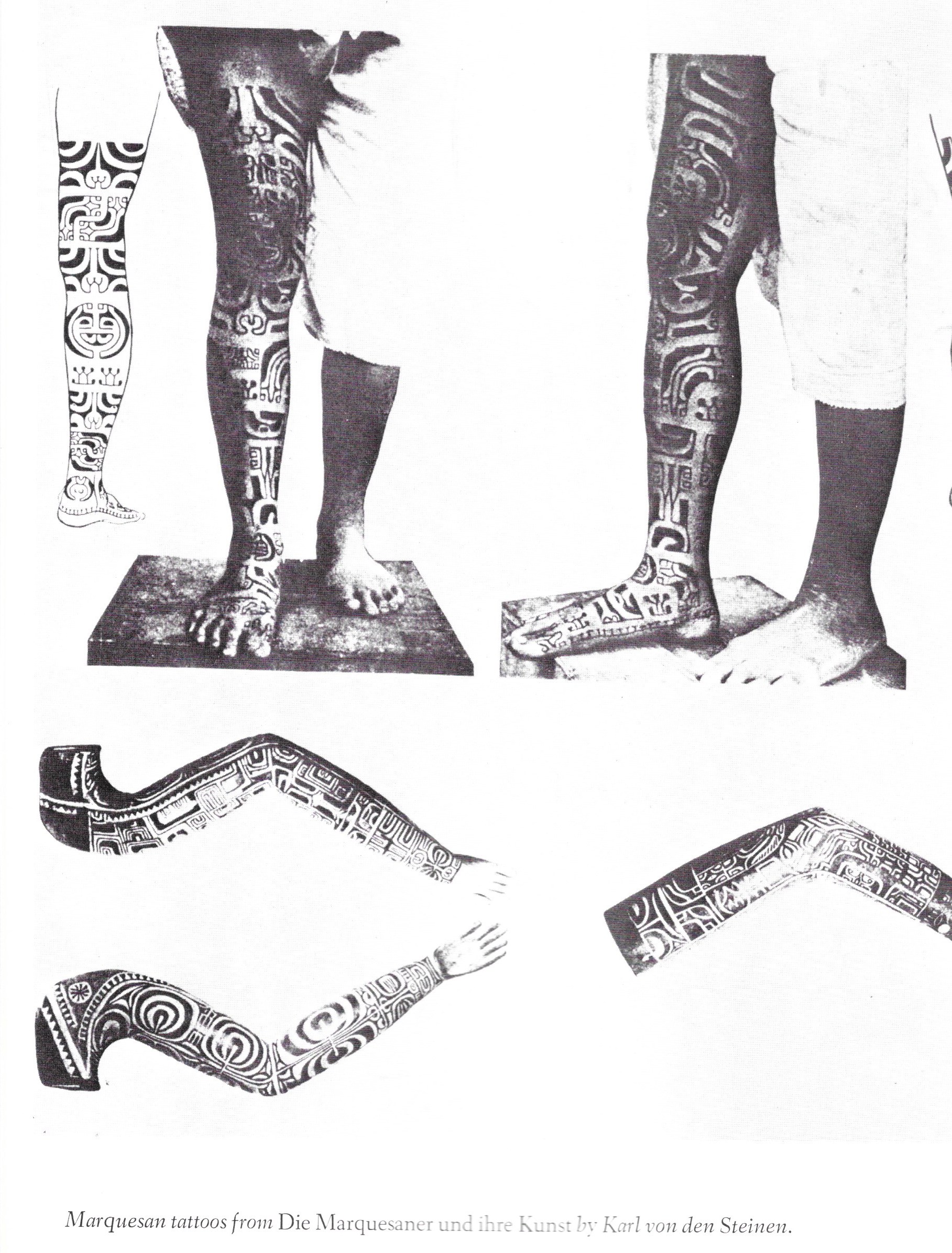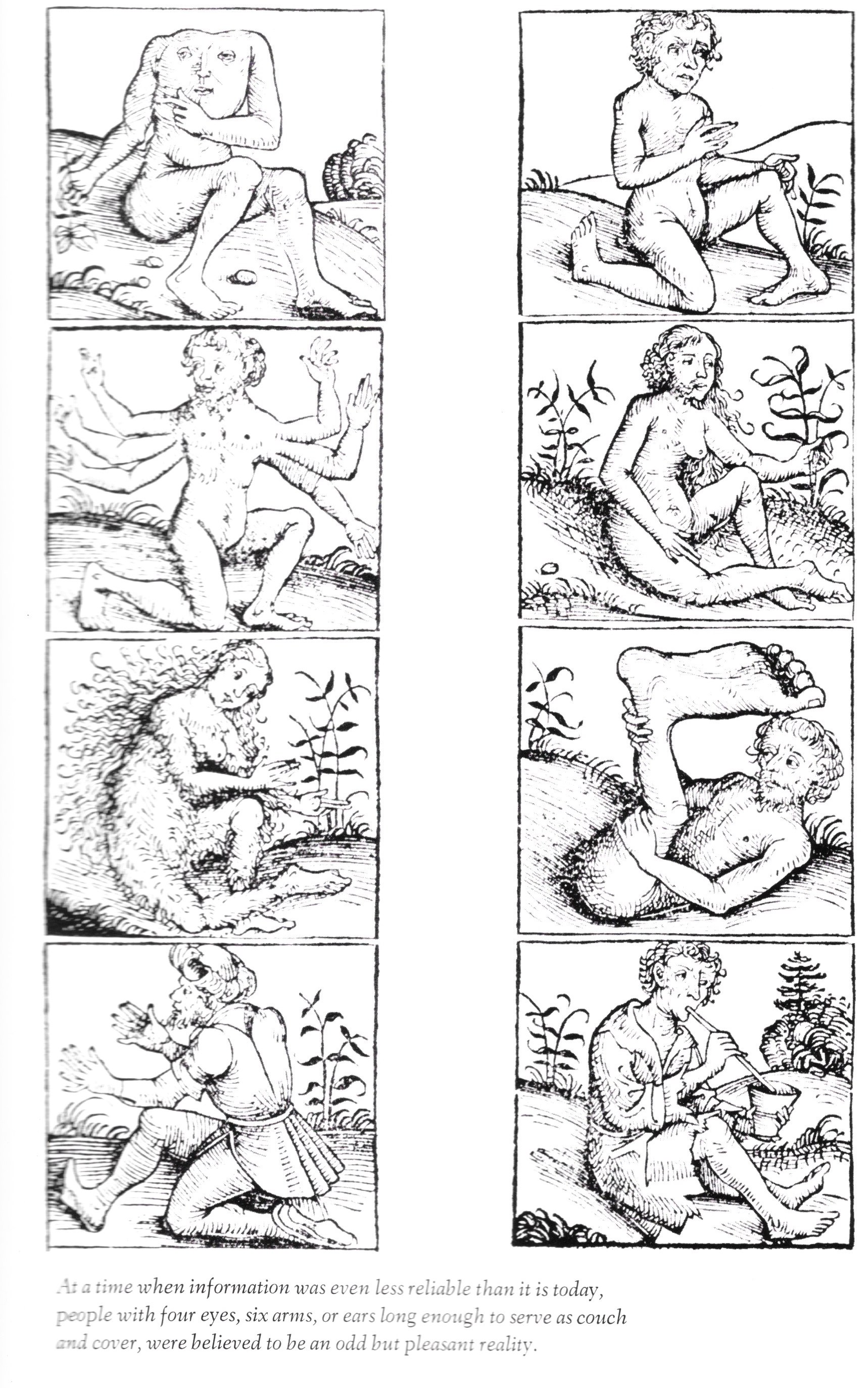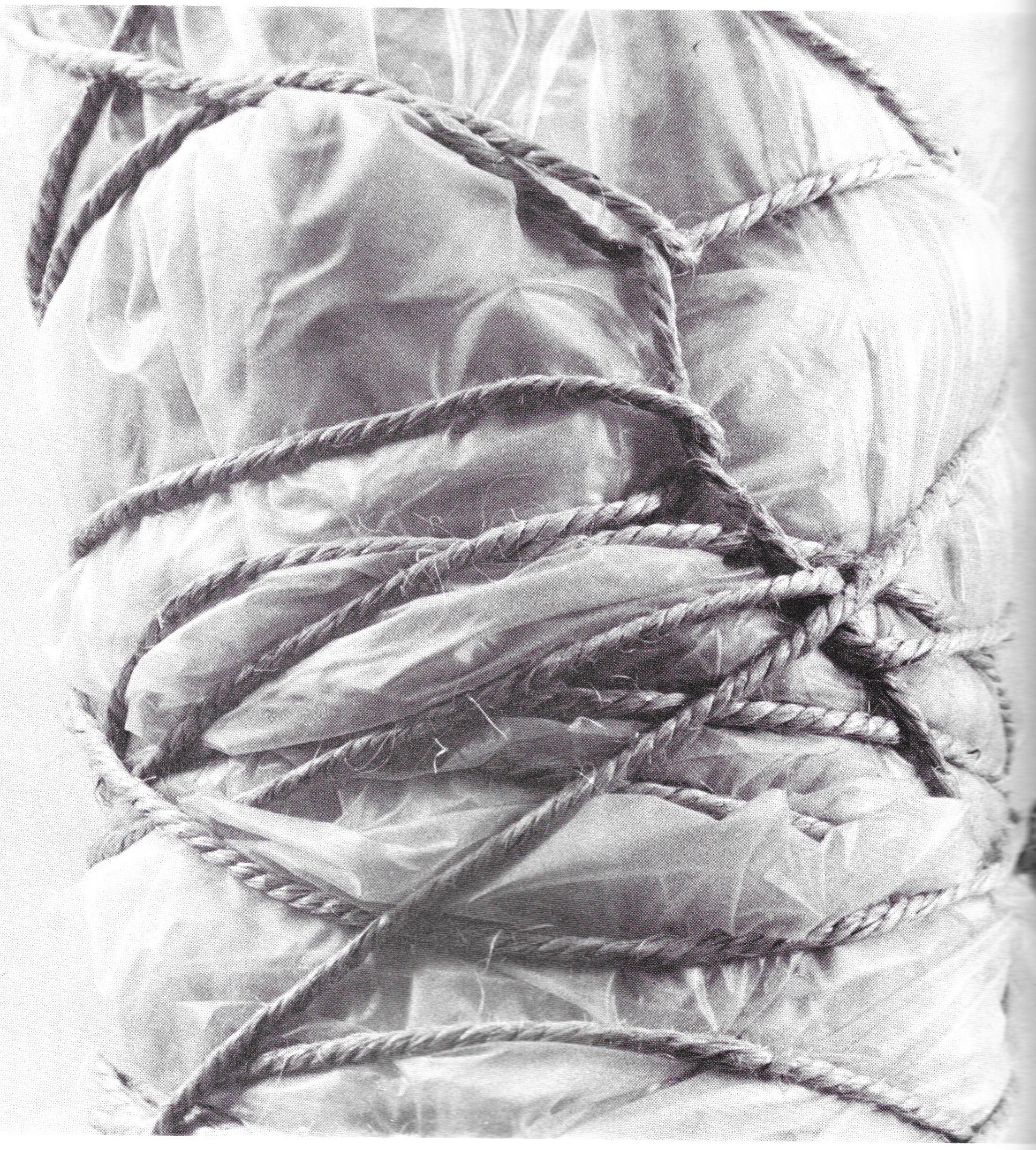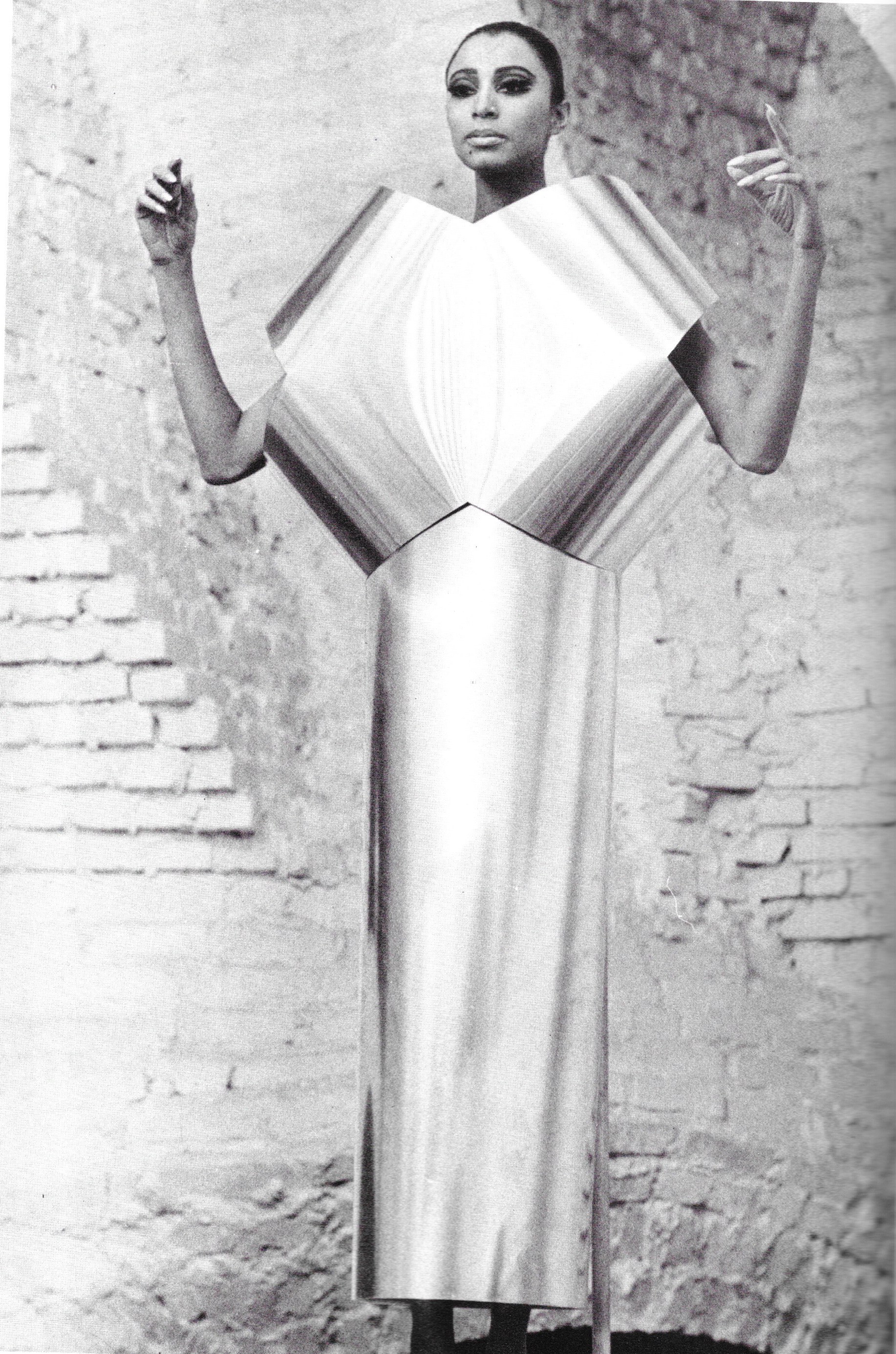 THE UNFASHIONABLE HUMAN BODY • Bernard Rudofsky

Doubleday / Hardcover / 281 pages
First edition

Modern man's sexual appetites depend almost entirely on visual stimulation. His olfactory sense would make a hyena laugh, his sense of touch is inferior to that of a whirligig beetle. This unbalance, the author believes, was brought on in no small degree by the sort of clothes we wear, and the misconceptions attached to them. In our society, the naked body is believed to be incomplete--a body minus clothes. It is the packaged body that we take for the man and the woman. Regarding as we do our body coverings a utility or a convention, we generally ignore their powers to stimulate the nervous system.

To better size up the causes of our sensual atrophy, the author sets out to examine the maze of prejudices and inhibitions that entrap the human body. He appraises woman's emotional need to reveal her charms, and the role of shame traditionally imposed on her. He comments on the American's infatuation with the female breast (a consequence, he suspects, of the national habit of drinking milk long after infancy); he draws attention to that little understood expedient of dress, the décolletage, especially its lesser known forms, the artful tear and the multiple windows for breasts, elbow tips and knee caps. Nor does he forget the codpiece, tabooed in our days of uncertain masculinity.

A short review of deformations and mutilations, from ritual head flattening to the addiction to biting off one's lover's eyelashes, leads to another fascinating subject, usually passed over in silence, the enjoyment of discomfort. Hair shirts and assorted penitential garments are discussed as tools of self-gratification, and so is women's captive footgear--the stilts, portable pedestals and high-heeled shoes. For want of corsets and hobbleskirts, today, Mr. Rudofsky maintains, we seek sources of voluptuous sensations in multiple belts, straps, and playful riggings of cords and chains.

Occasionally, agreeable fantasies are induced by fancy dress and by epidermal contact with garments symbolizing erotic savoir-faire. Yet, asks the author, has there ever been a psychiatrist known to employ sartorial therapy, that is, to prescribe disguises for his patients, to lessen their real or imagined sufferings? Although he is chary of prophesies on the post-paradisiacal Adam and Eve's full rehabilitation, he does hold out hope for a happier relationship between mind and body.

︎ Condition note: This is a used copy in good condition. Speckling to bottom pages of book / the exterior has a few light tears and chips / hardcover spine has a small hole / some fading to cover and pages. Interior pages are free of any marks or underlinings / binding is sturdy. Book comes wrapped in protective mylar.