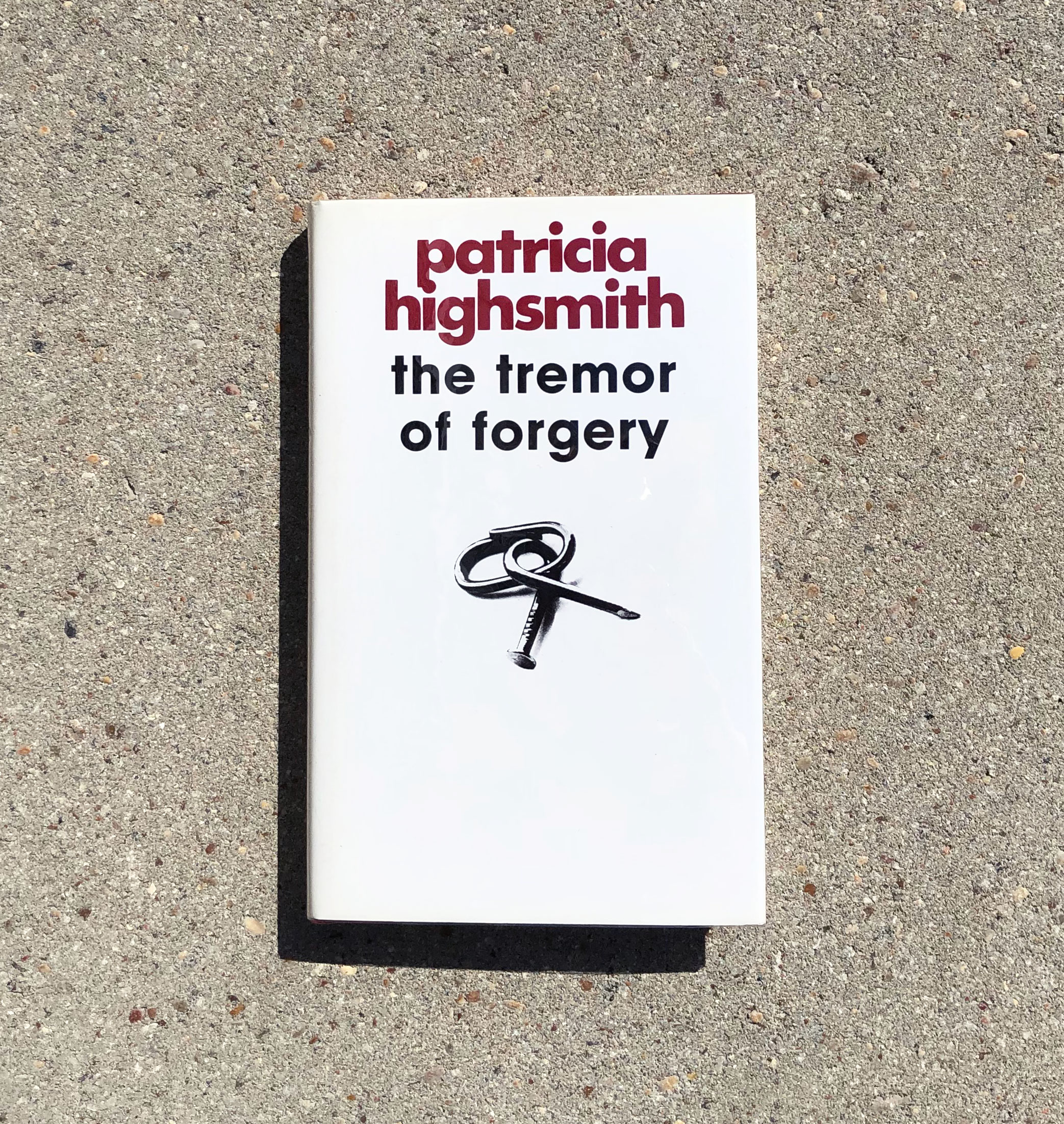 THE TREMOR OF FORGERY • Patricia Highsmith
William Heinemann Ltd / 1990
Hardcover / 249 pages

The Tremor of Forgery is considered by many to be Patricia Highsmith's finest novel. Set in Tunisia in the mid-1960s, it is the story of Howard Ingham, an American writer who has gone abroad to gather material for a movie too sordid to be set in America. Ingham is cool towards Ina, the girlfriend he left behind in New York, but his feelings start to change when she doesn't answer his increasingly aggravated letters, and John Castlewood, the filmmaker who hired Ingham, fails to show in Tunisia. Amid the tea shops and alleys of the souk, the sun-blasted architecture, and the beaches and hotels frequented by international tourists, will Ingham's morality survive the withering heat? Includes an introduction by Francine Prose.

︎ Condition note: A used book in Near Fine / Like New condition. Very minor shelf wear if at all. A great copy.