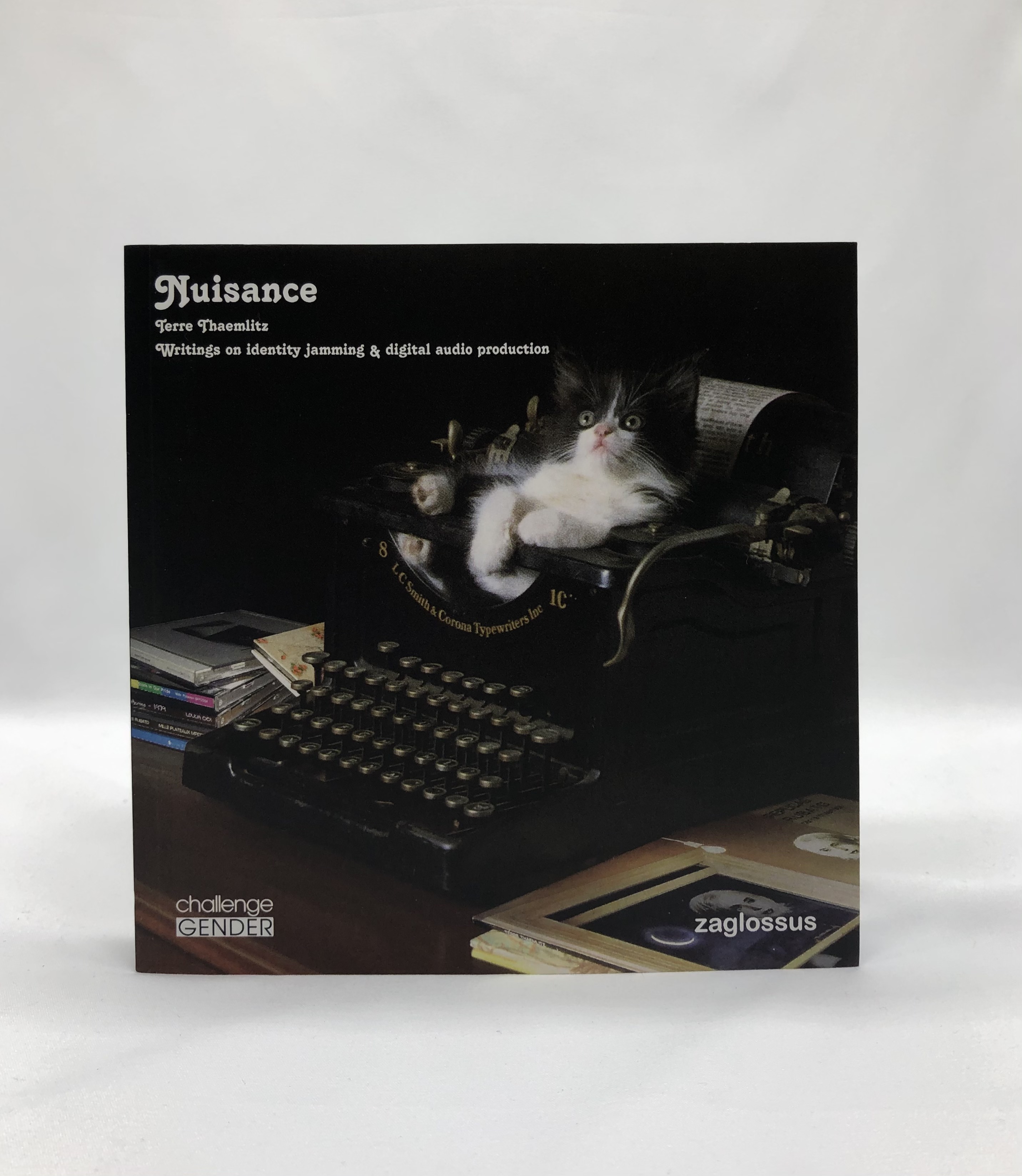 NUISANCE: Writings on Identity Jamming & Digital Audio Production • Terre Thaemlitz
Zaglossus, Verlag / 2015
Paperback

1 : a thing, person or situation that is annoying, inconvenient, or causes trouble or problems;
2 : behavior which is harmful, offensive or annoying to the public or a member of it and that a court of law can order the person to stop.

This book compiles articles, essays, lecture transcripts, album annotations and other texts written by queer audio producer and writer Terre Thaemlitz between 1996 and 2015.

The overall theme uniting the texts is a defense of pessimism and a critical rejection of the incessant optimism lurking at the core of virtually all media – even in the "critical fields" themselves, where it reflects our conformity to those First World humanist and capitalist practices we wish to critique.

Additional new commentary notes by Terre Thaemlitz explain why the texts sometimes still fraudulently use positive terminology, and break up the linearity of the reading process – thus incorporating the theme of "nuisance" throughout the book.