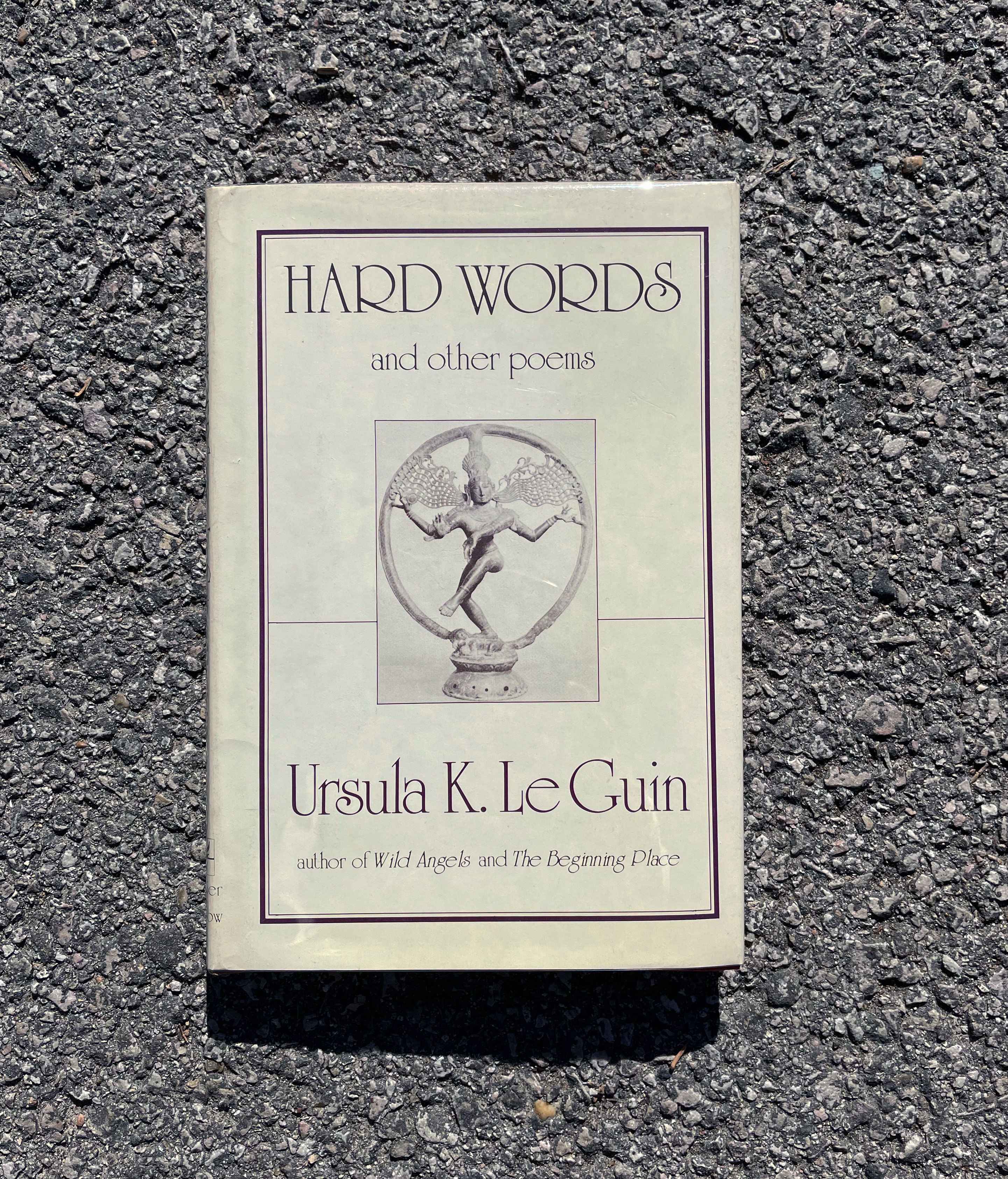 HARD WORDS & other poems • Ursula K. Le Guin
Harper & Row / 1981 / First Edition
Hardcover / 79 pages

This collection of new poems, Ms. Le Guin refers to as "a map of my mind." The poems range from creations of her own fantasies to descriptions of deeply felt personal experiences and the landscape and history of Cornwall, visions of New York city, Oregon and the Pacific Coast, discussions of imporant issues and an appreciation of a variety of cultures and beliefs. Wise, original, witty, Hard Words is a fine successor to her first collection, Wild Angels, and a welcome new volume for her many admirers.

︎ Condition note: A used book in Fine condition. Some light shelfwear and minor cover toning. Binding is tight, pages are bright, clean and free of marks. Hardcover comes wrapped in protective mylar.