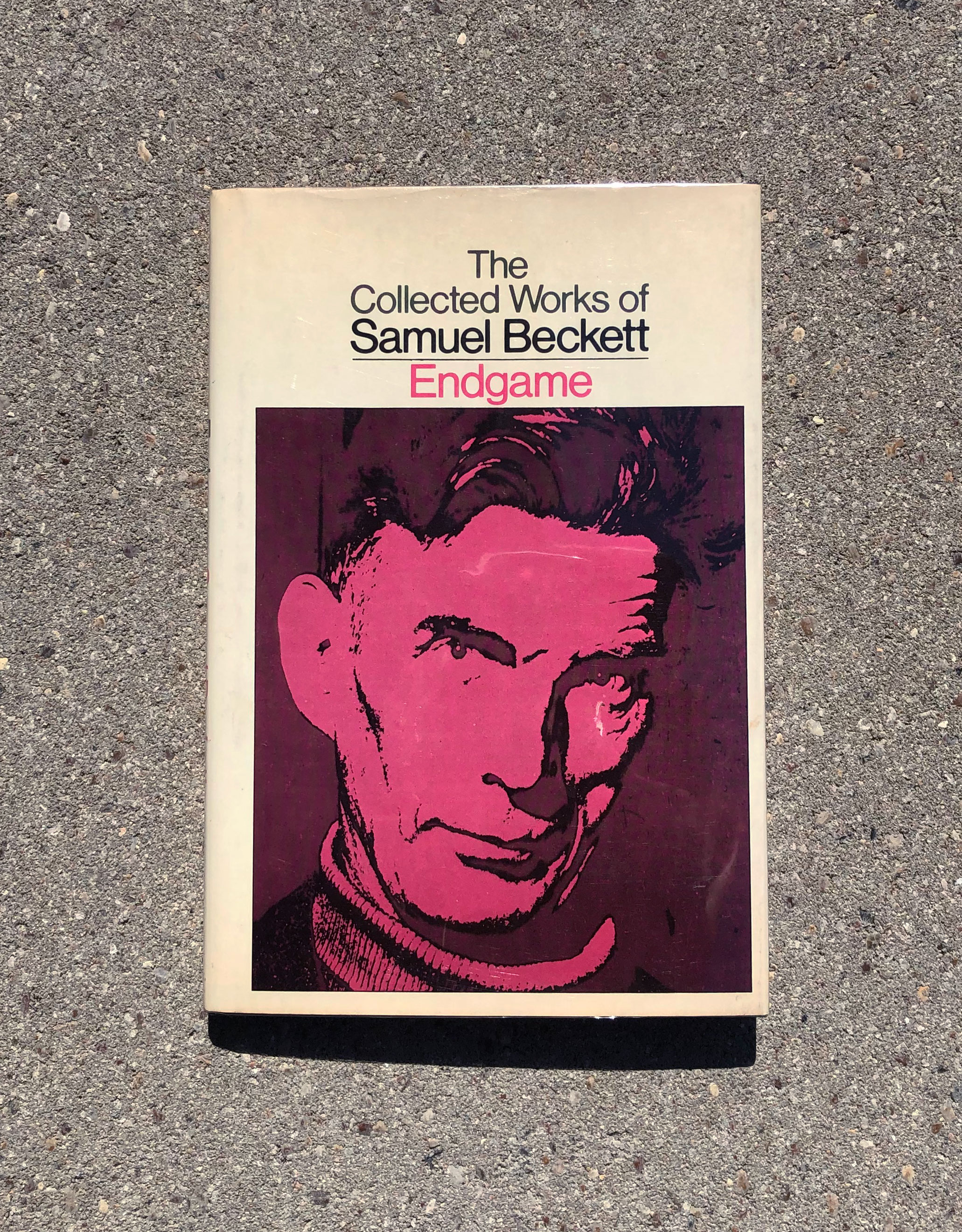 ENDGAME • Samuel Beckett
Grove Press / Twenty ninth printing 1978
Hardcover / 91 pages

"Desert. Dazzling light."

Considered by many to be Samuel Beckett's most metaphysical dramatic work, this one-act, four-character play strikes, "its unique precarious balance between rage and art, immoblizing all characters but one, rotating before us... the surfaces of Nothing... theater reduced to is elements in order that theatricalism may explore without mediation its own boundaries: a bleak unforgettable tour de force and probably its author's single most remarkable work."

︎ Condition note: A used book in Good condition: Soiling, tanning, and rubbing to cover dustjacket. Text is free of marks or underlinings. Binding is good.