YOU DON'T LOVE YOURSELF • Nathalie Sarraute
George Braziller Inc. / 1990 / 1st edition
Hardcover / 233 pages

Considered one of the major French writers of our century, Nathalie Sarraute is the author of several novels, plays, and essays, as well as of Childhood, her autobiography. A pioneer of the nouveau roman (or new novel), a literary movement that sought to free the novel from the confines of plot, characterization, and time, she was honored by the presentation of her complete works in the prestigious Pleiade series.

︎ Condition note: New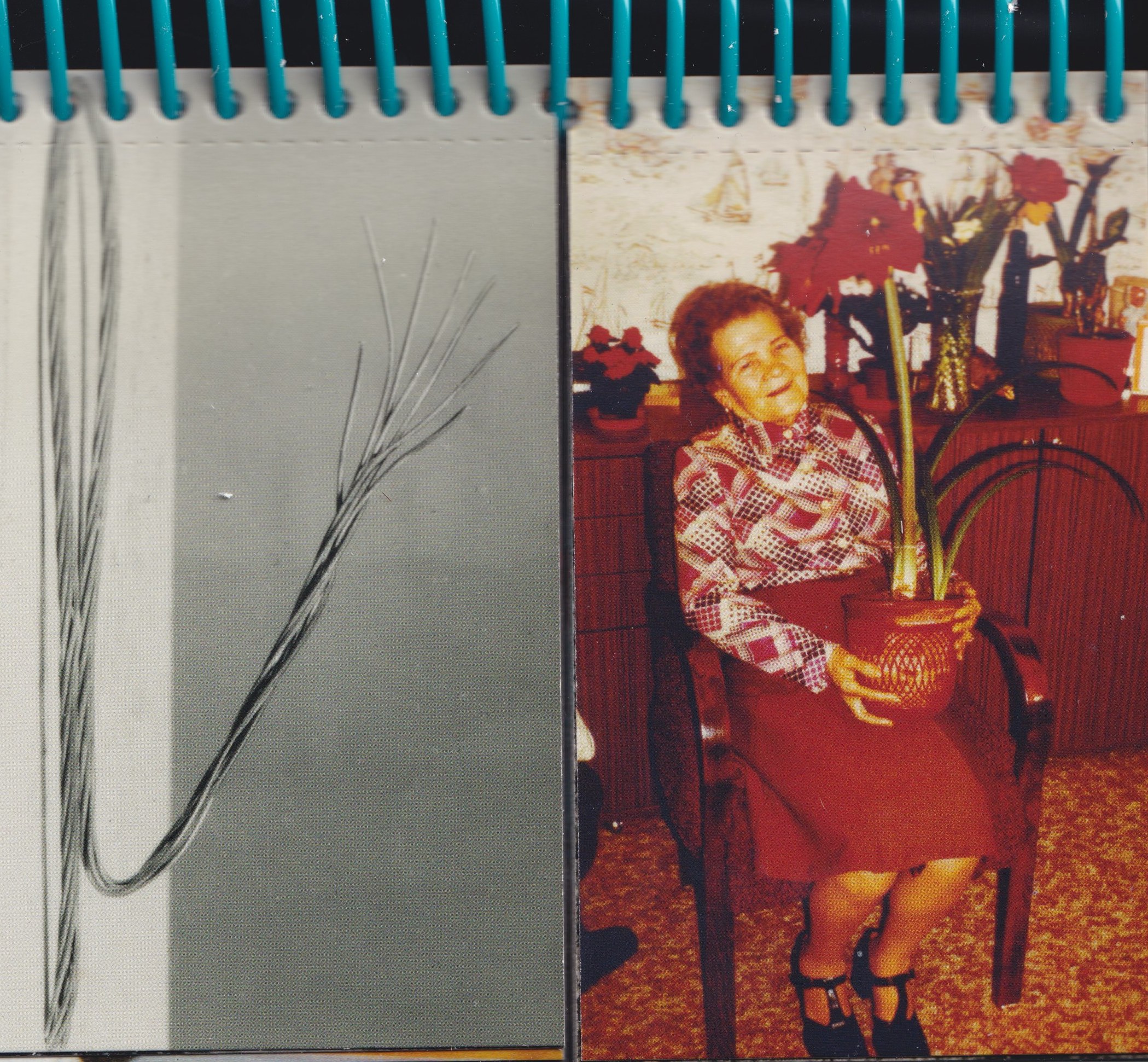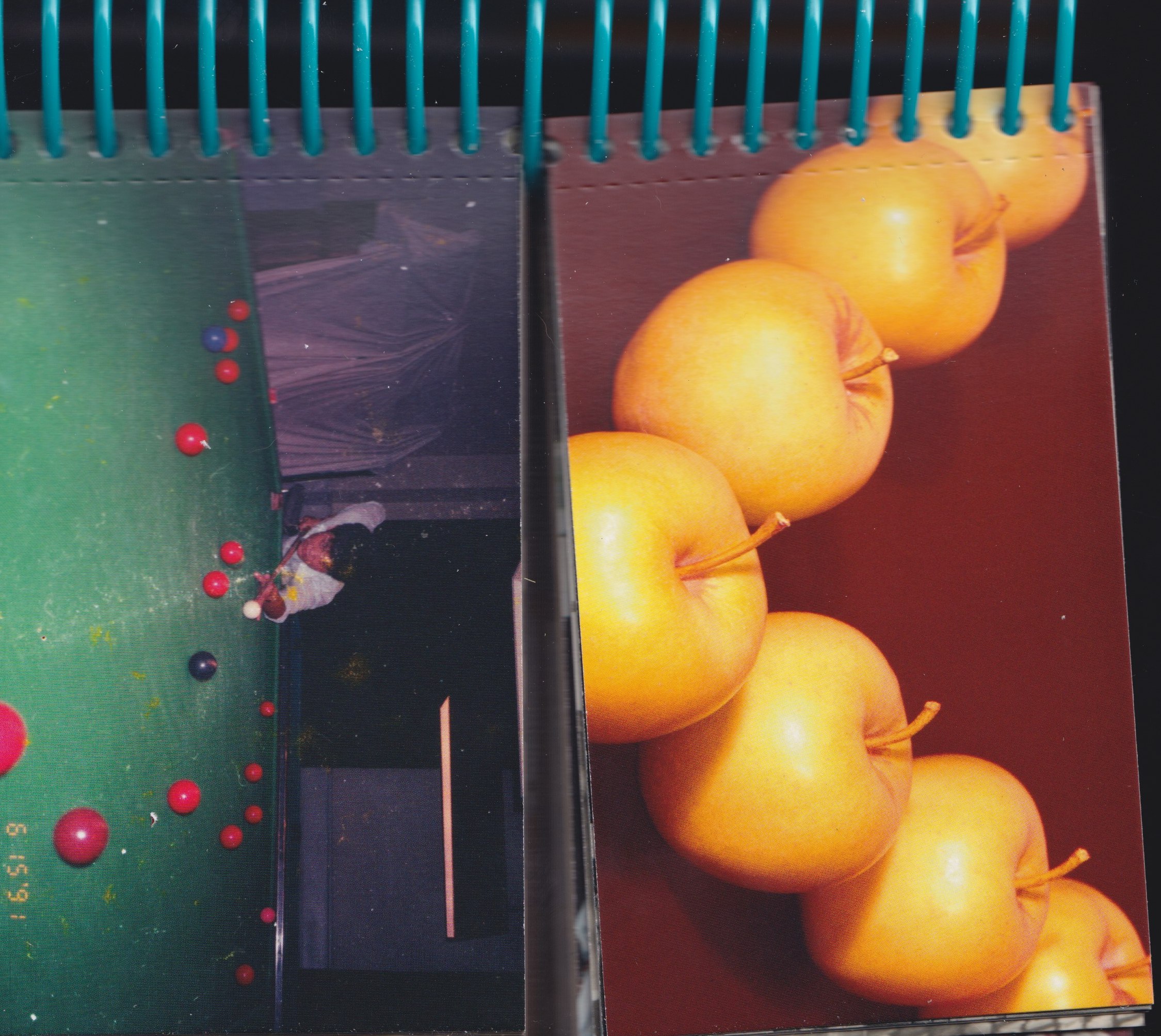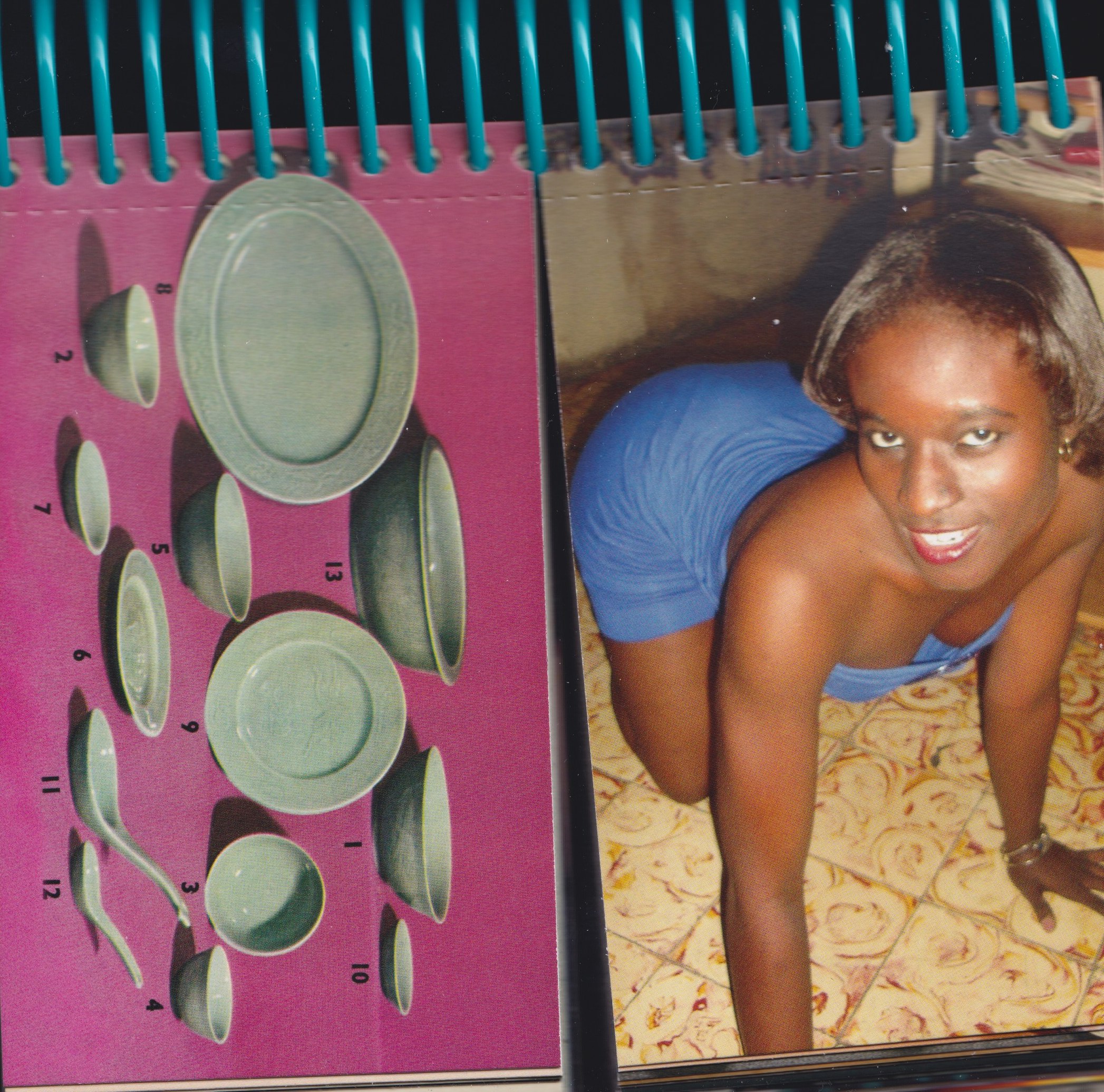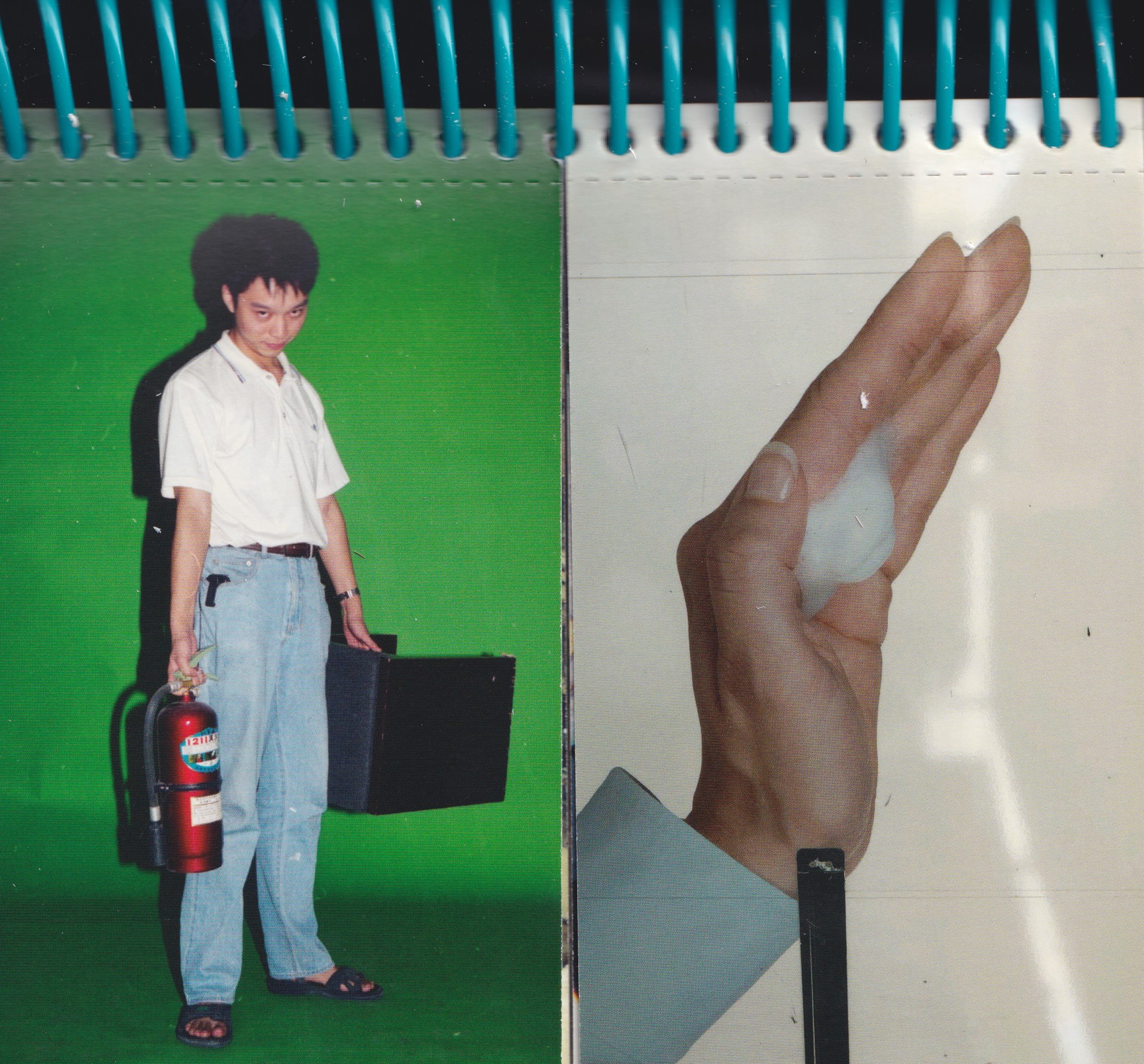 TALK SOON • Erik Kessels & Thomas Sauvin
Spiralbound postcard book / 120 pages
Atelier Éditions / 2021

Every day, throughout that tumultuous spring of 2020, Dutch artist Erik Kessels (born 1966) and French artist Thomas Sauvin (born 1983) sent one another idiosyncratic, uncaptioned photographs, catalyzing an organic, free-associative exchange of some 120 archival images. Atelier Éditions' author Kingston Trinder then composed an equally free-associative, altogether whimsical narrative with which to further entwine the duo's eclectic photographs. These two archives of vernacular photography, one from the East, the other from the West, achieve a dialogue through the recurrence of photographic practices, aesthetics and subjects.

Talk Soon, a tearaway postcard book with a spiral binding, allows readers to endlessly juxtapose the delightful photographs selected by the two quarantined artists.

︎ Condition note: New

FOUND IN THE STREET • Patricia Highsmith
Atlantic Monthly Press / 1987
Hardcover / 277 pages

Originally published in 1986, 'Found in the Street' is classic Highsmith—an engrossing, unsettling thriller that explores the bleakest alleyways of human desire, and a kaleidoscopic portrait of 1980s New York City. Patricia Highsmith, author of 'Strangers on a Train' and 'The Talented Mr. Ripley,' has been called "one of the finest crime novelists" by the New York Times and is now considered one of the most original voices in twentieth-century American fiction.

︎ Condition note: A used book in Very Good condition. Extensive rubbing to cover. Some age-toning to pages, previous pencil price smudge on endpaper; some normal reference wear but book is solid and bright overall.

THE FACE OF ANOTHER • Kobo Abe
Alfred A. Knopf / 1966 / 1st American edition
Hardcover / 237 pages

Like an elegantly chilling postscript to The Metamorphosis, this classic of postwar Japanese literature describes a bizarre physical transformation that exposes the duplicities of an entire world. A remorseless meditation on nature, identity and the social contract,The Face of Another is an intellectual horror story of the highest order.

︎ Condition note: A used book in Fine - Near Fine condition. Some light shelfwear and minor cover toning. Binding is tight, pages are bright, clean and free of marks. Hardcover comes wrapped in protective mylar.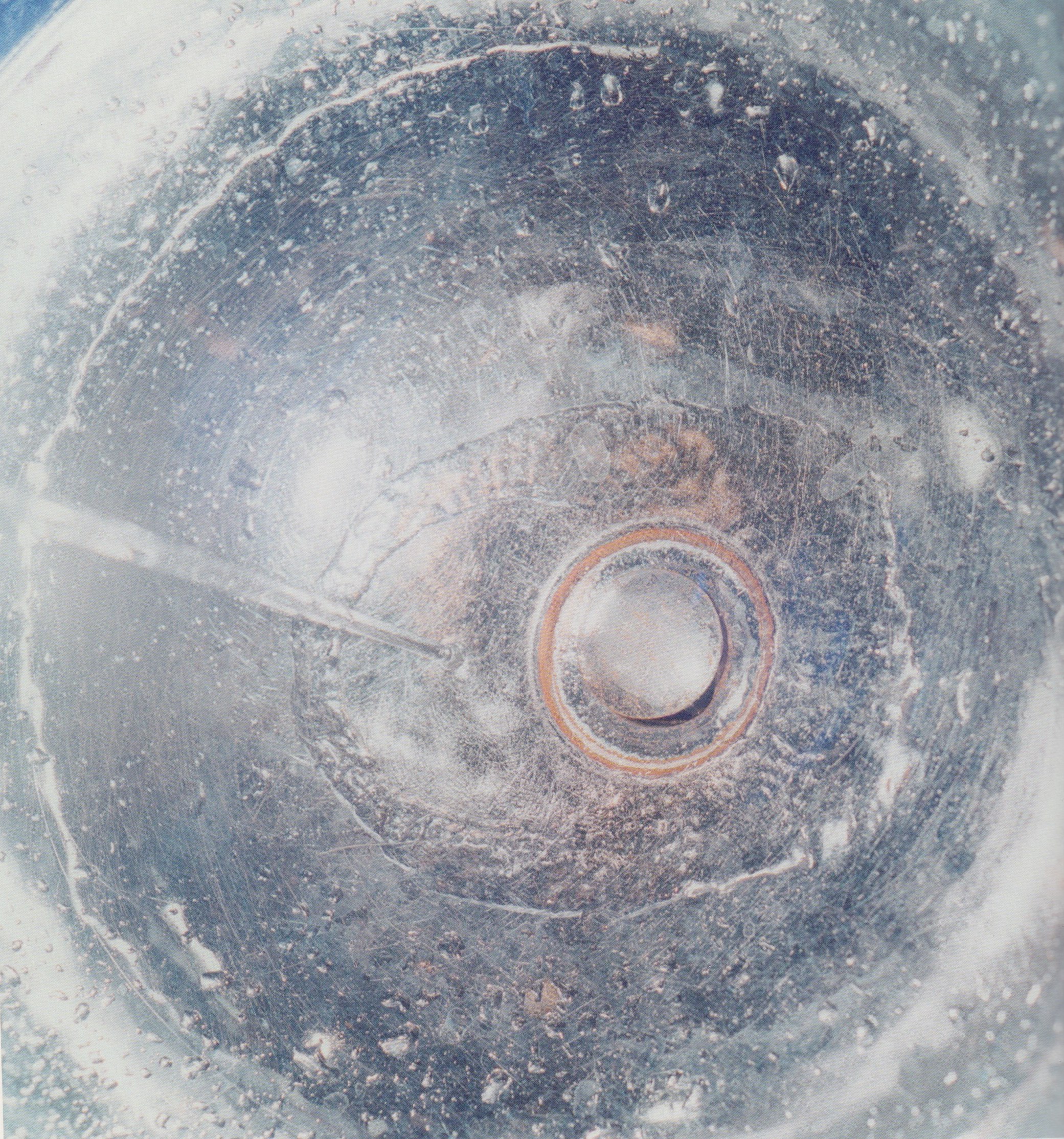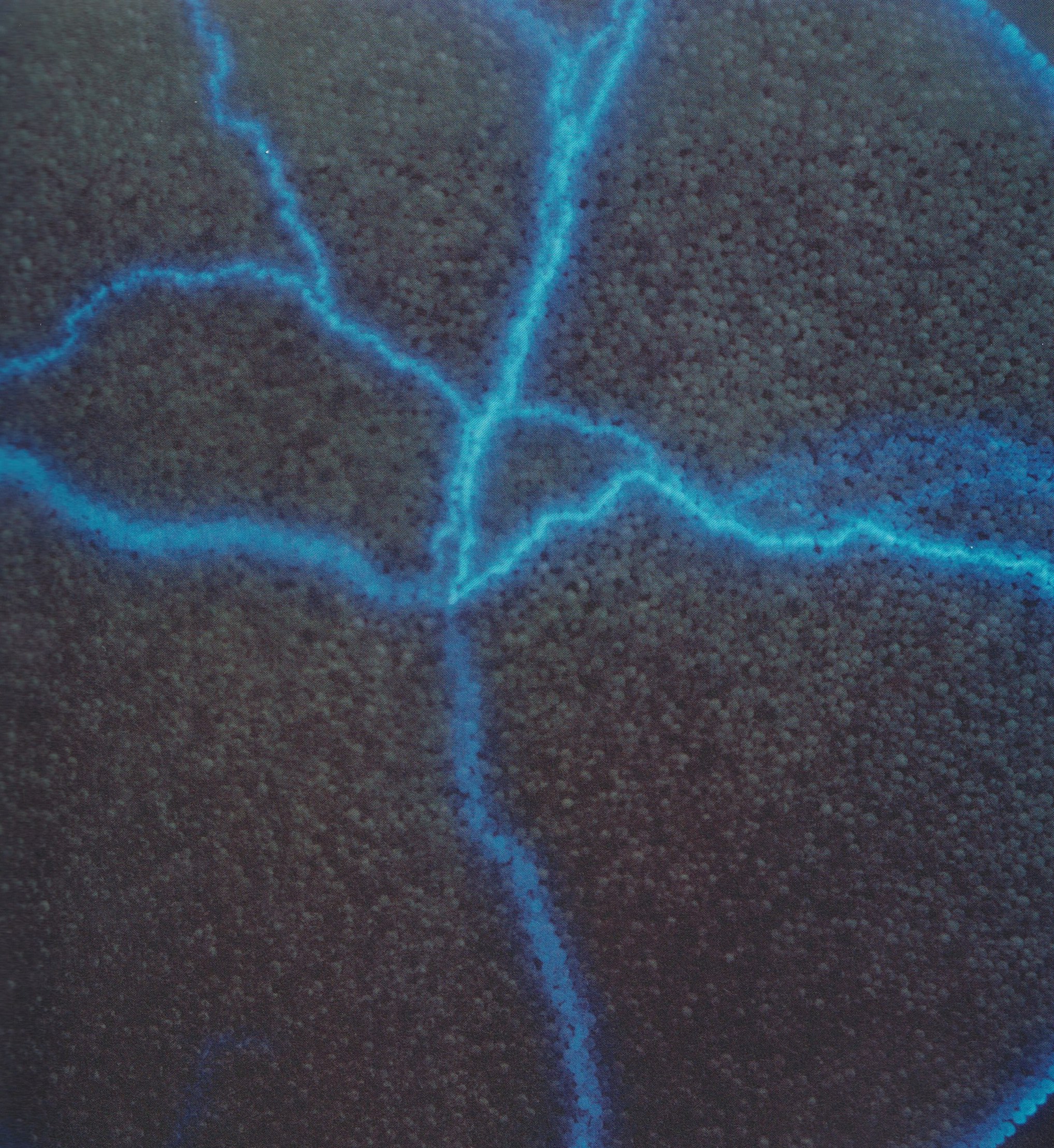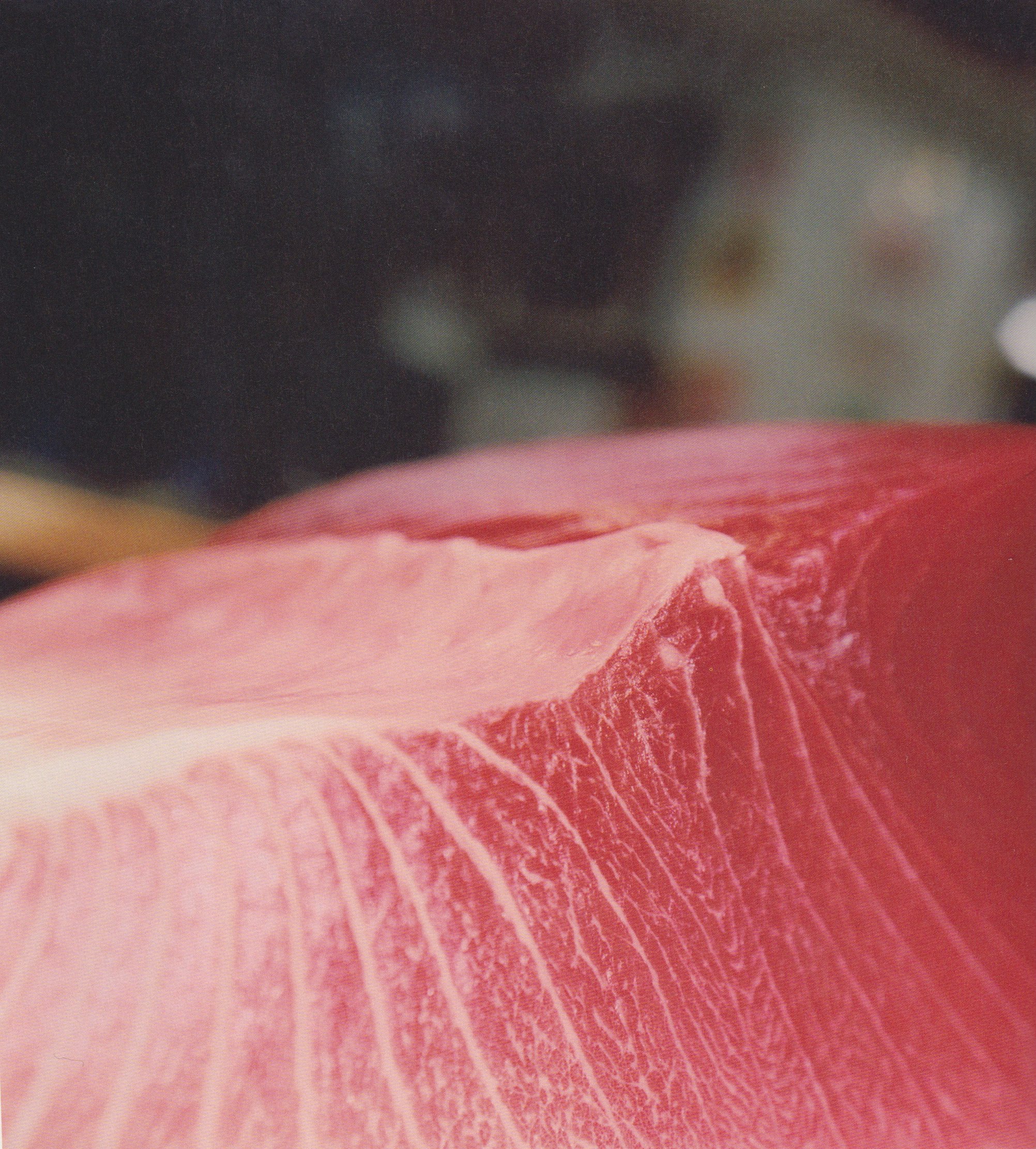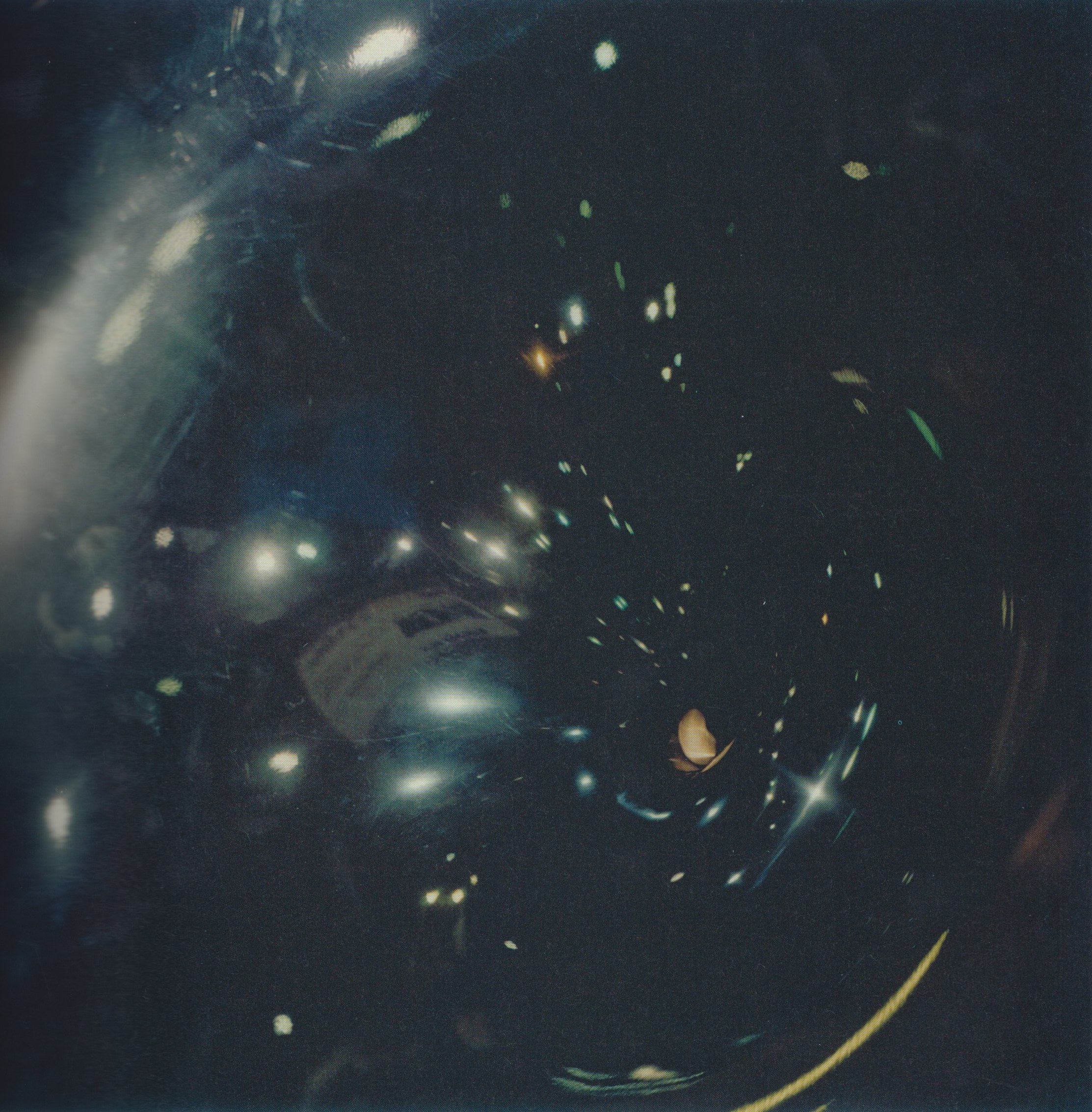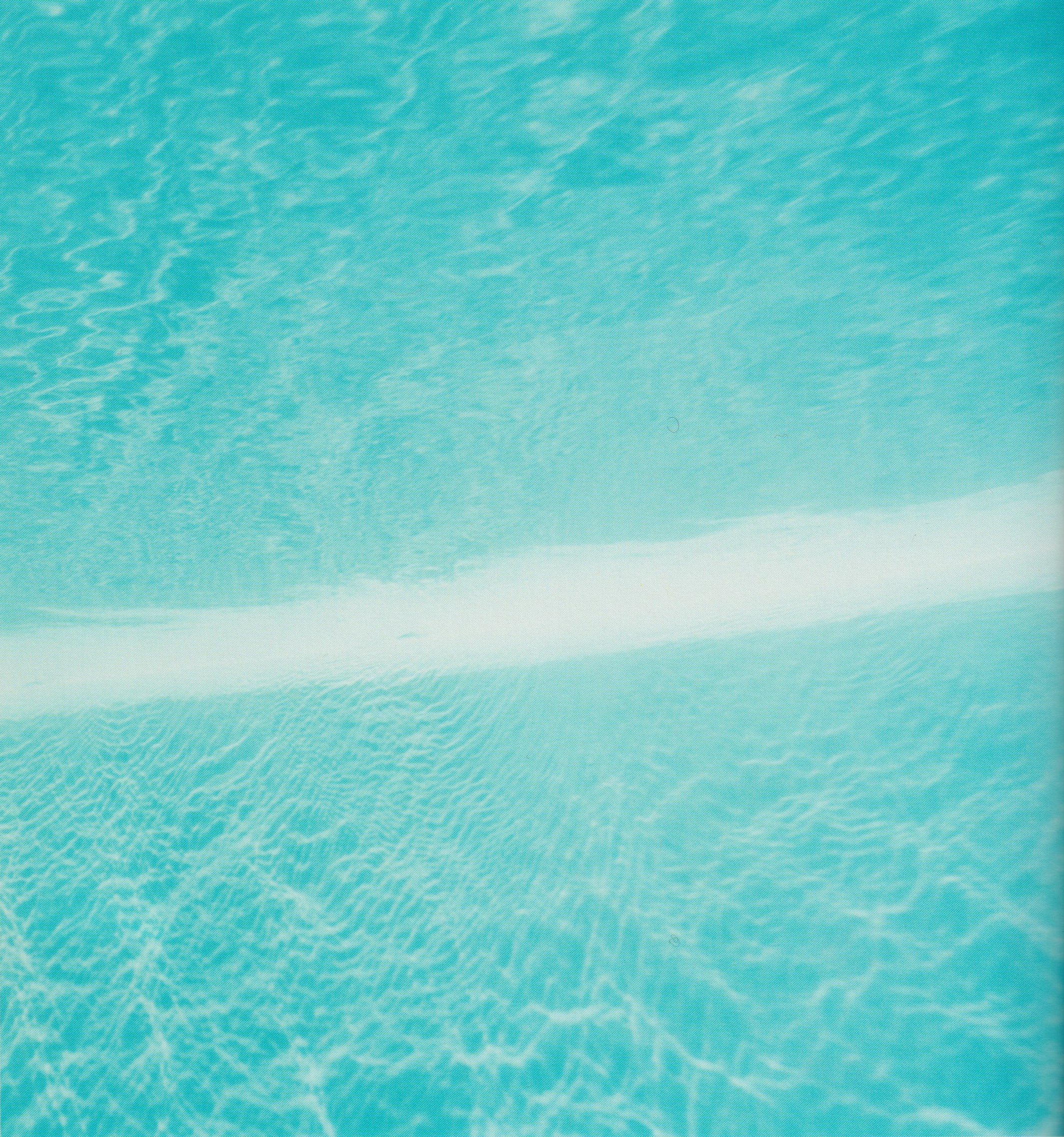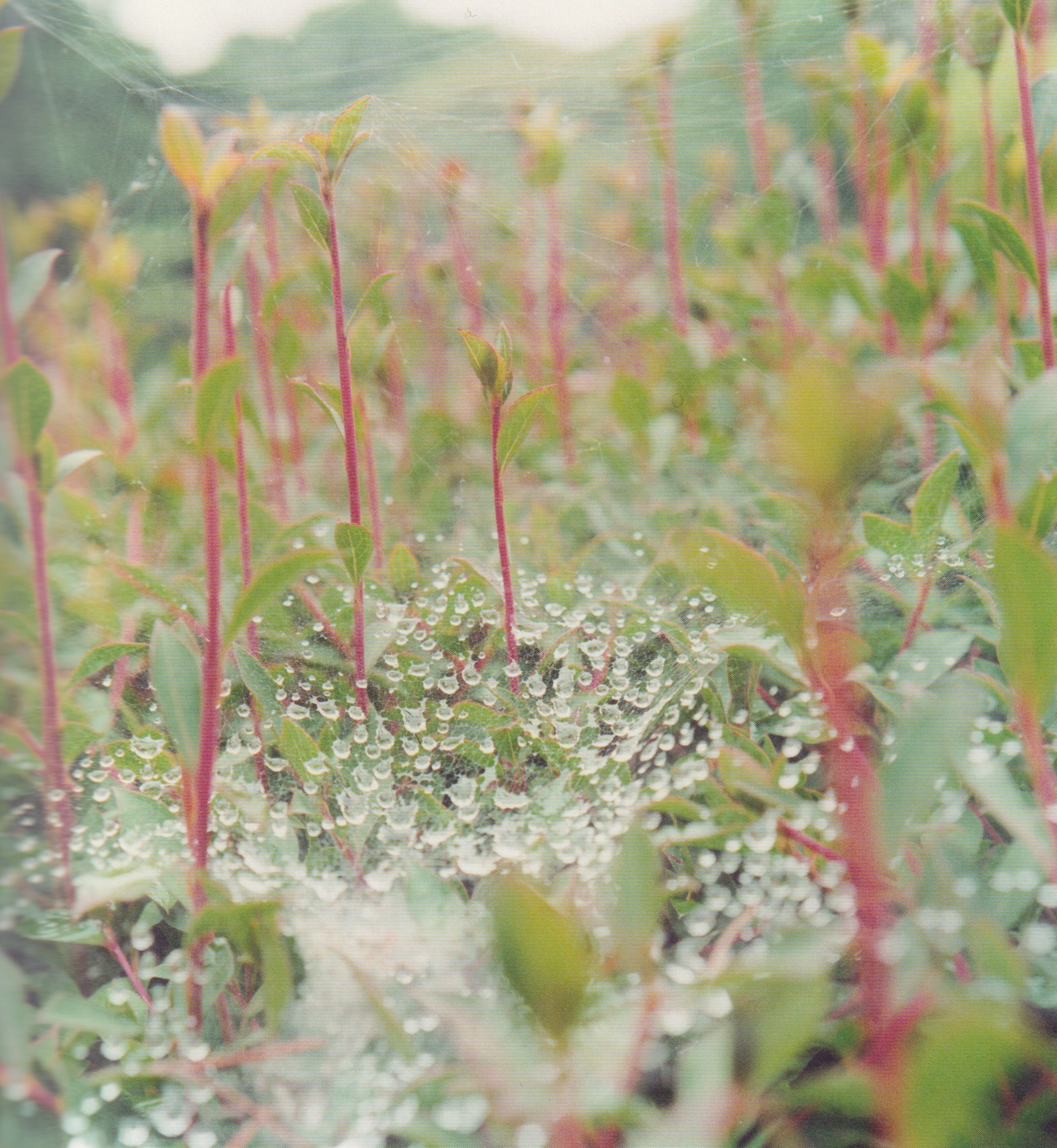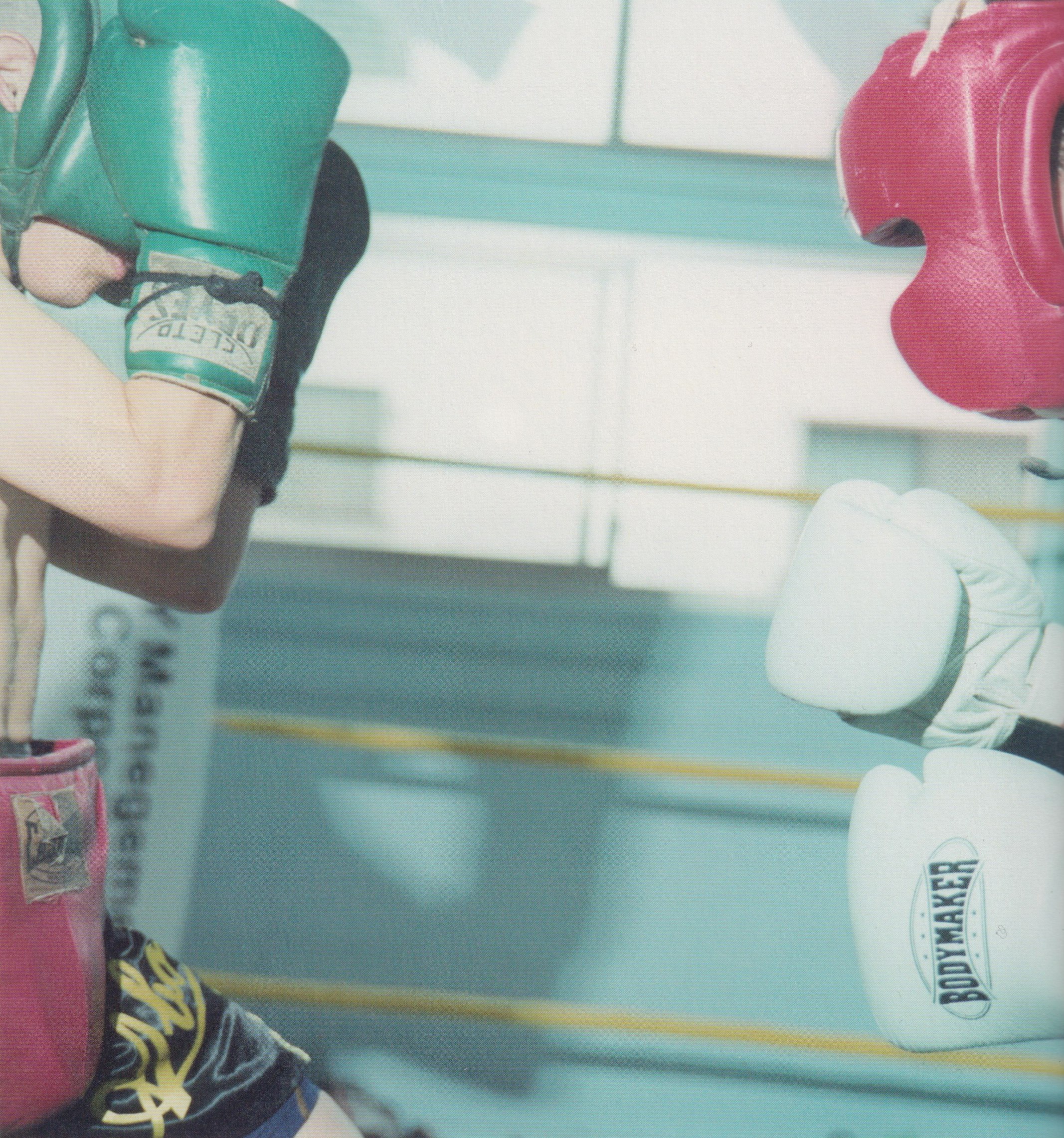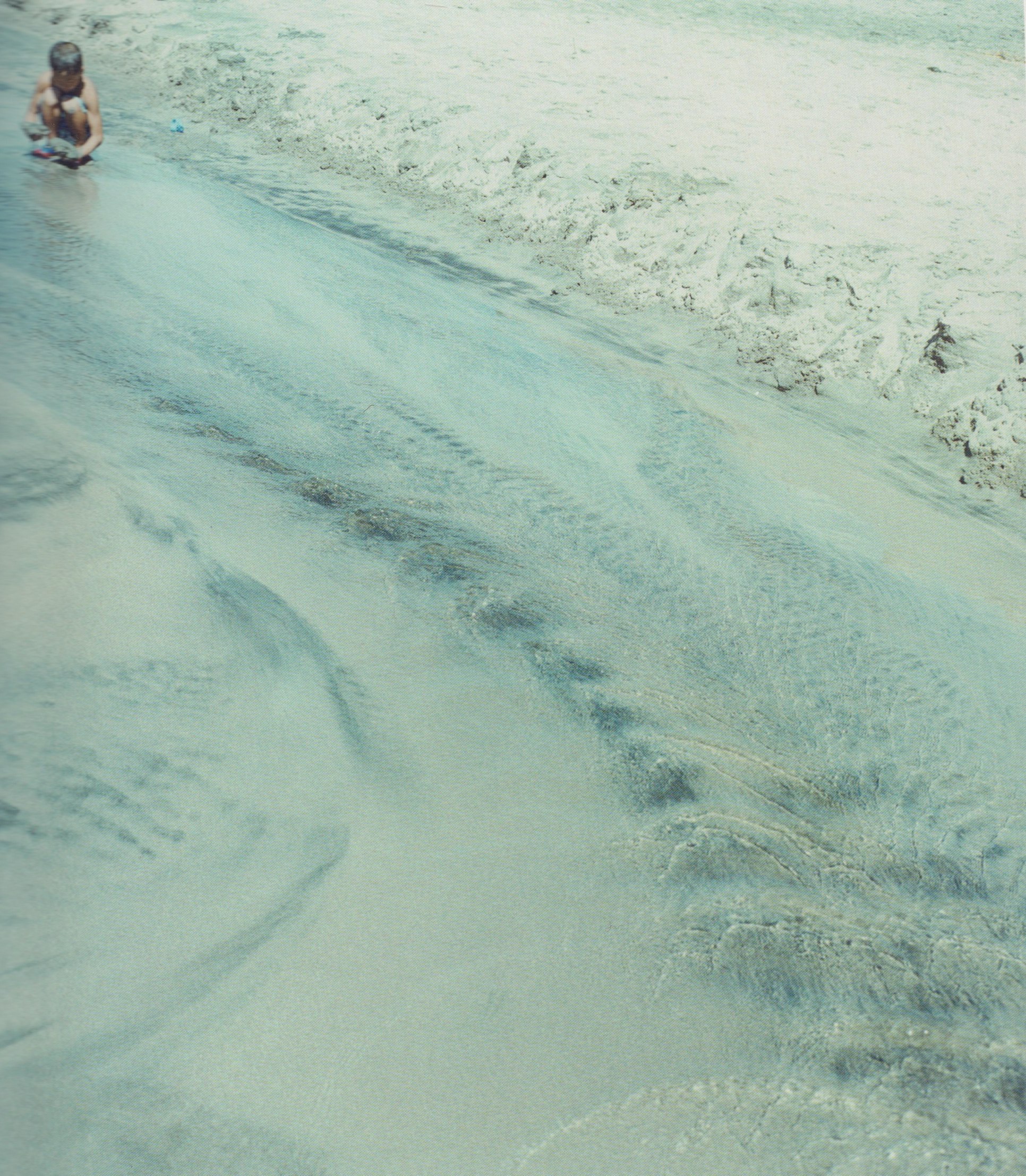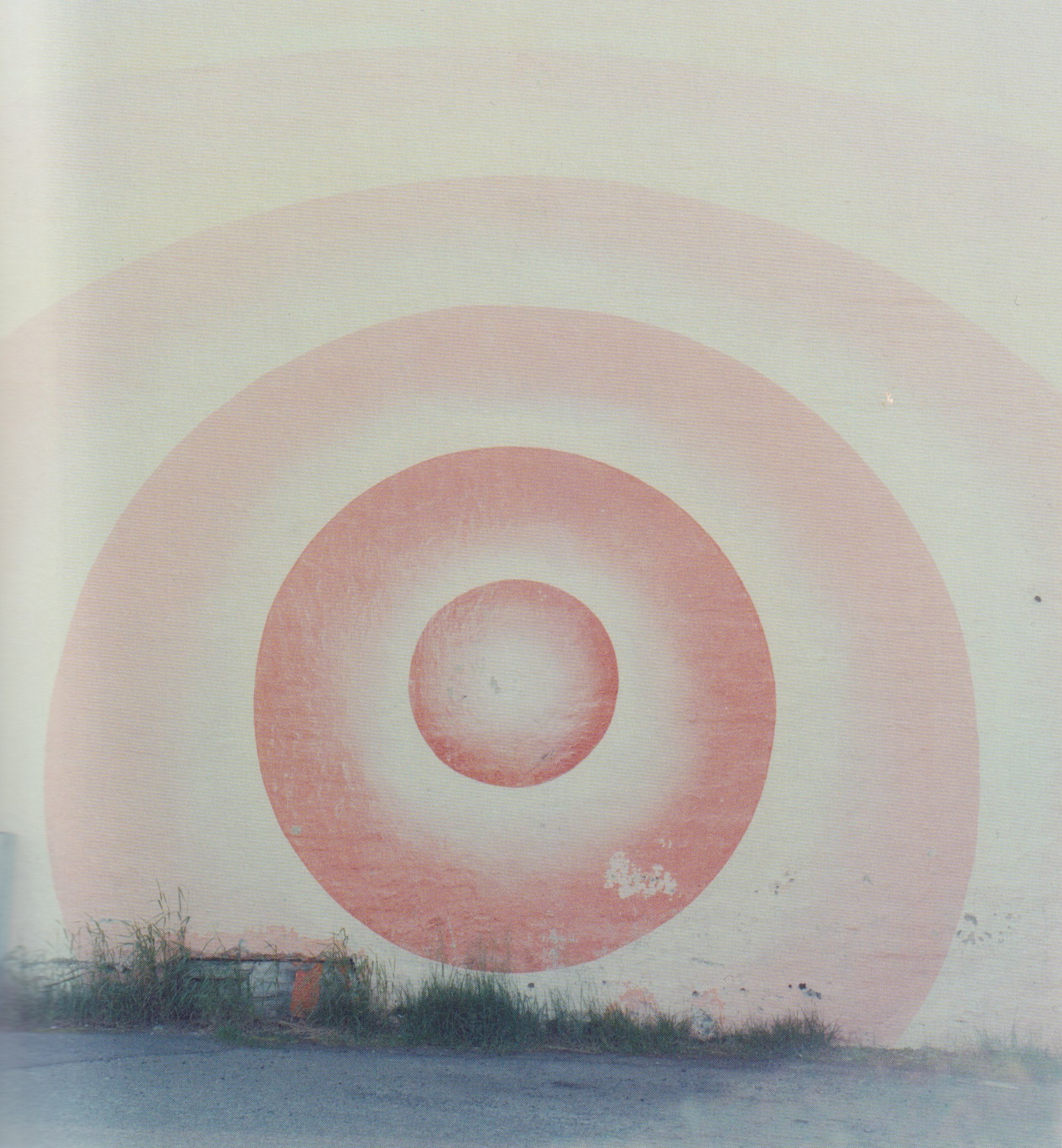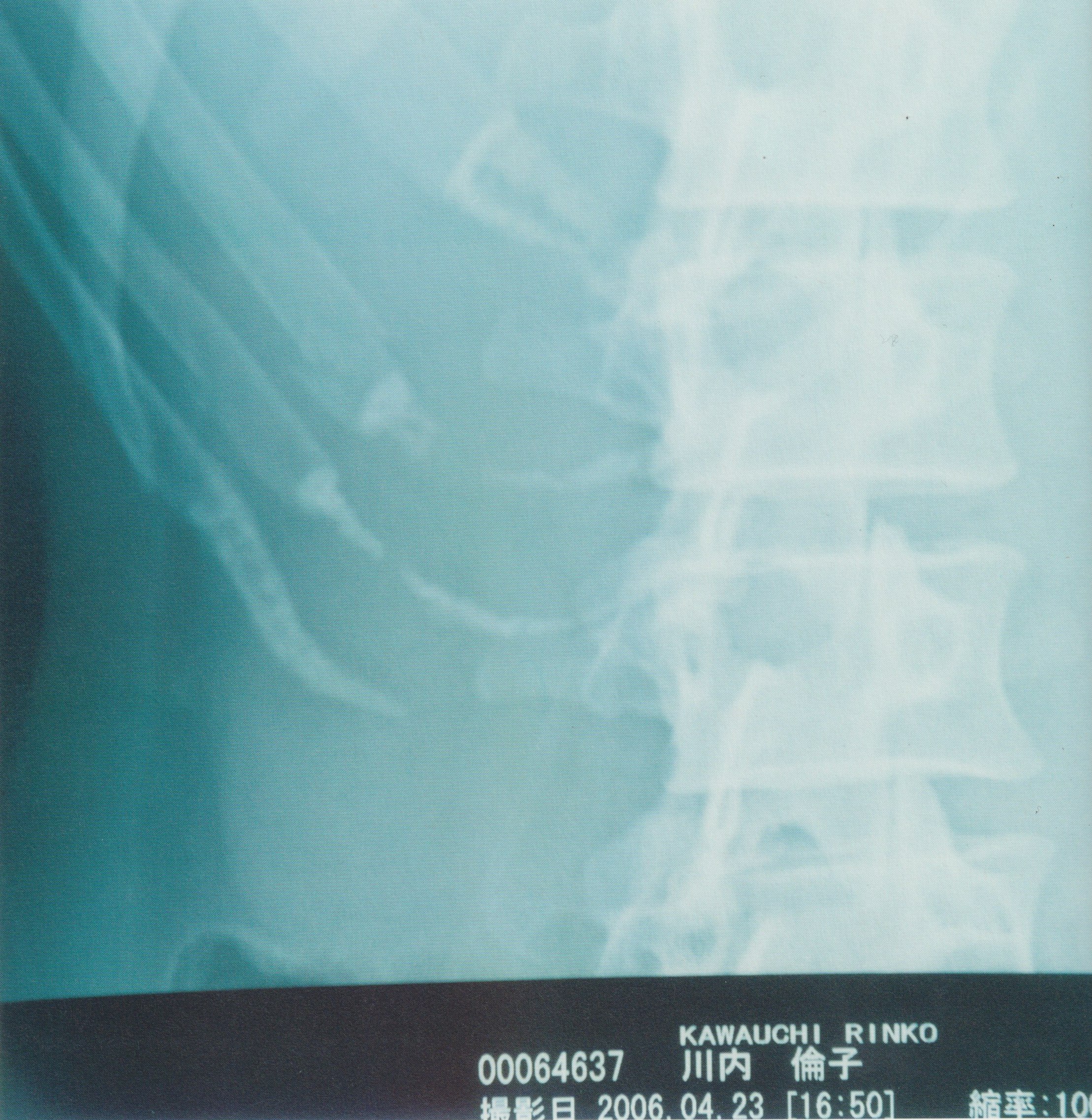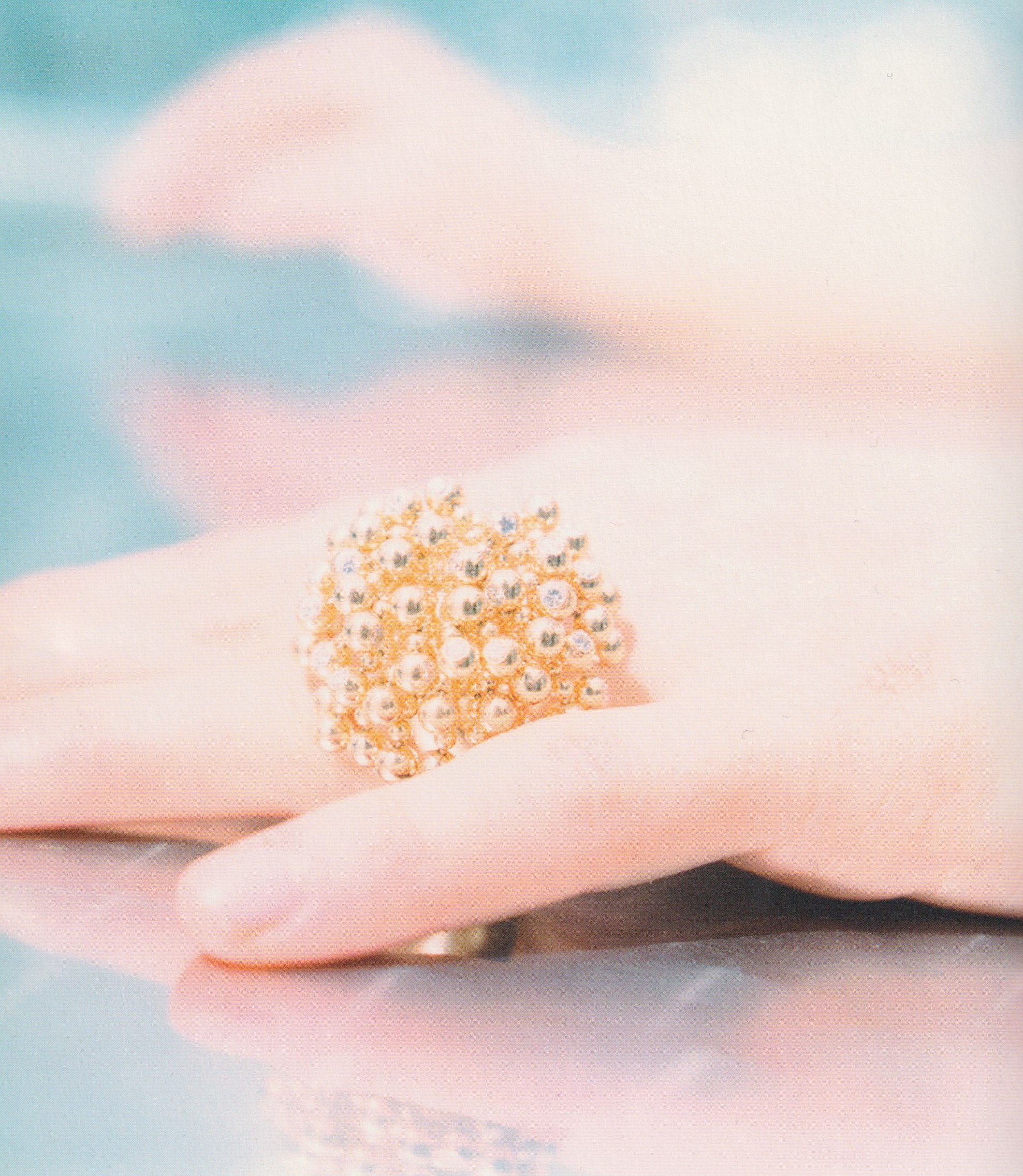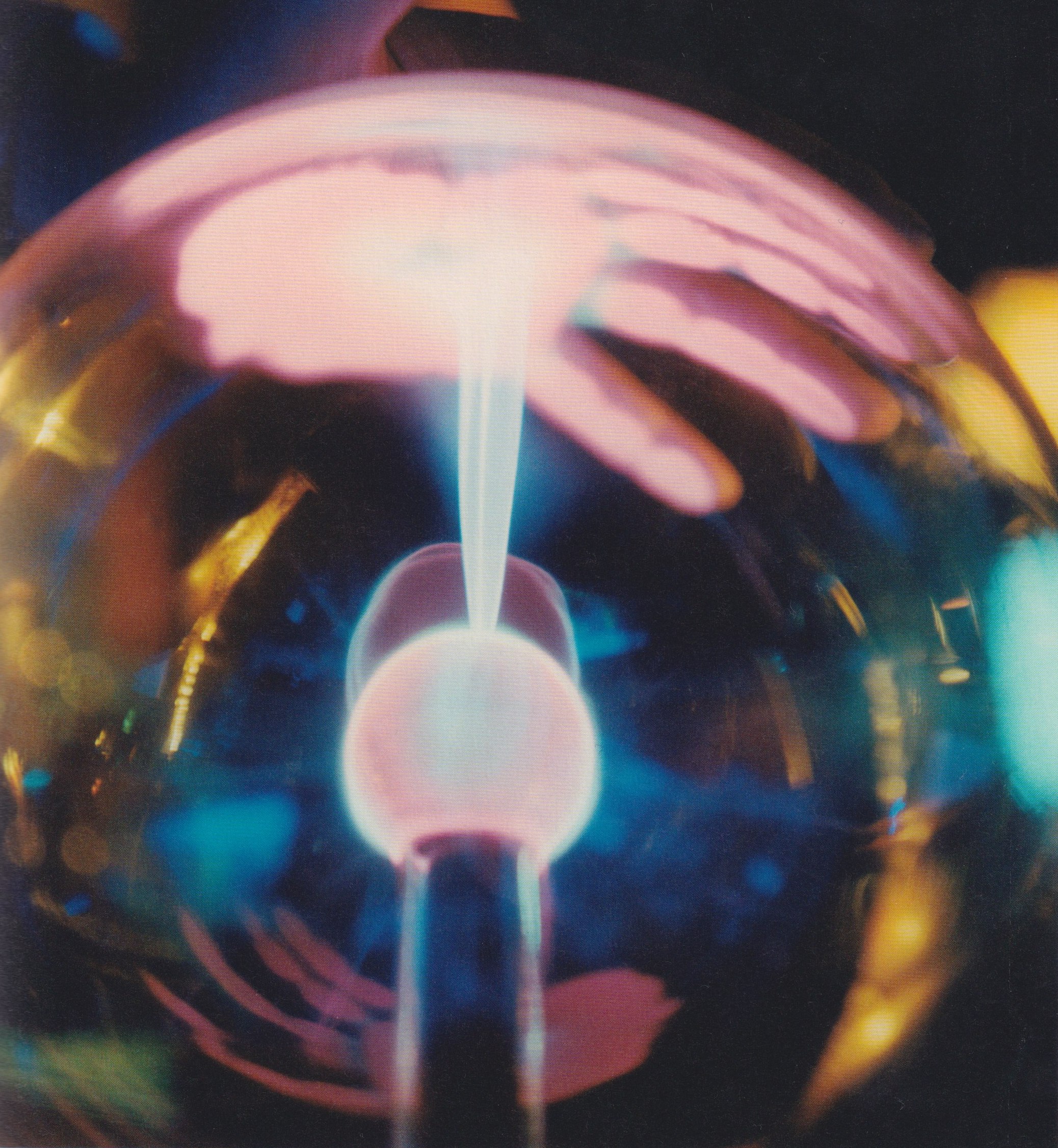 ILLUMINANCE • Rinko Kawauchi
Hardcover / 384 pages
Aperture / 202

Ten years after publishing Illuminance in 2011, Aperture is delighted to bring this beloved book back into print, retaining Rinko Kawauchi's original sequence and signature melding of keenly observed gestures, quotidian detail, and a finely honed palette.

︎ Condition note: New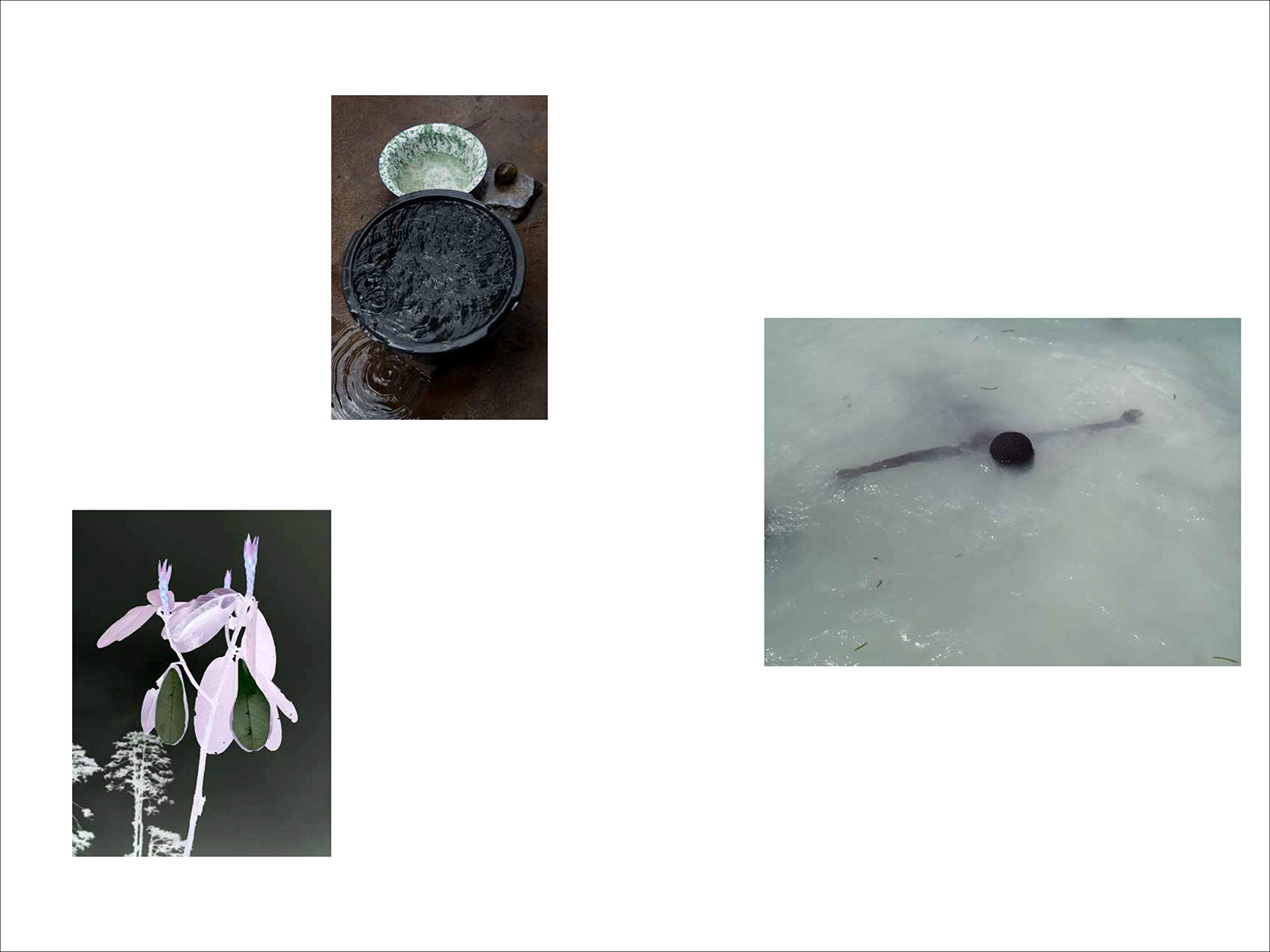 HOT MIRROR •Viviane Sassen
Prestel / 2018 / paperback

This mid-career retrospective volume focuses on Viviane Sassen's fine art photography, revealing a surrealist undercurrent in her work. Sassen recognizes Surrealism as one of her earliest artistic influences, seen in the uncanny shadows, fragmented bodies, and otherworldly landscapes she captures in her work.

In addition to images from the acclaimed series "Umbra," this volume draws from the series "Flamboya," in which she returned to Kenya, "Parasomnia," a dreamlike exploration of sleep, the "Roxane" series, a mutual portrait created with her muse, Roxane Danset, "Of Lotus and Mud," a study of procreation and fecundity, and "Pikin Slee," a journey to a remote village in Suriname. This book features a contextualizing essay and an insightful interview with the artist. Throughout, Sassen emerges as a poetic photographer obsessed with light and shadow and a brilliant technician, who is a master of both vibrant color and muted hues. Selected by Sassen herself from across the last ten years, the images draw on the surrealist strategies of collage and unexpected juxtapositions to give a survey of her practice.

︎ Condition note: Like New / very light shelfwear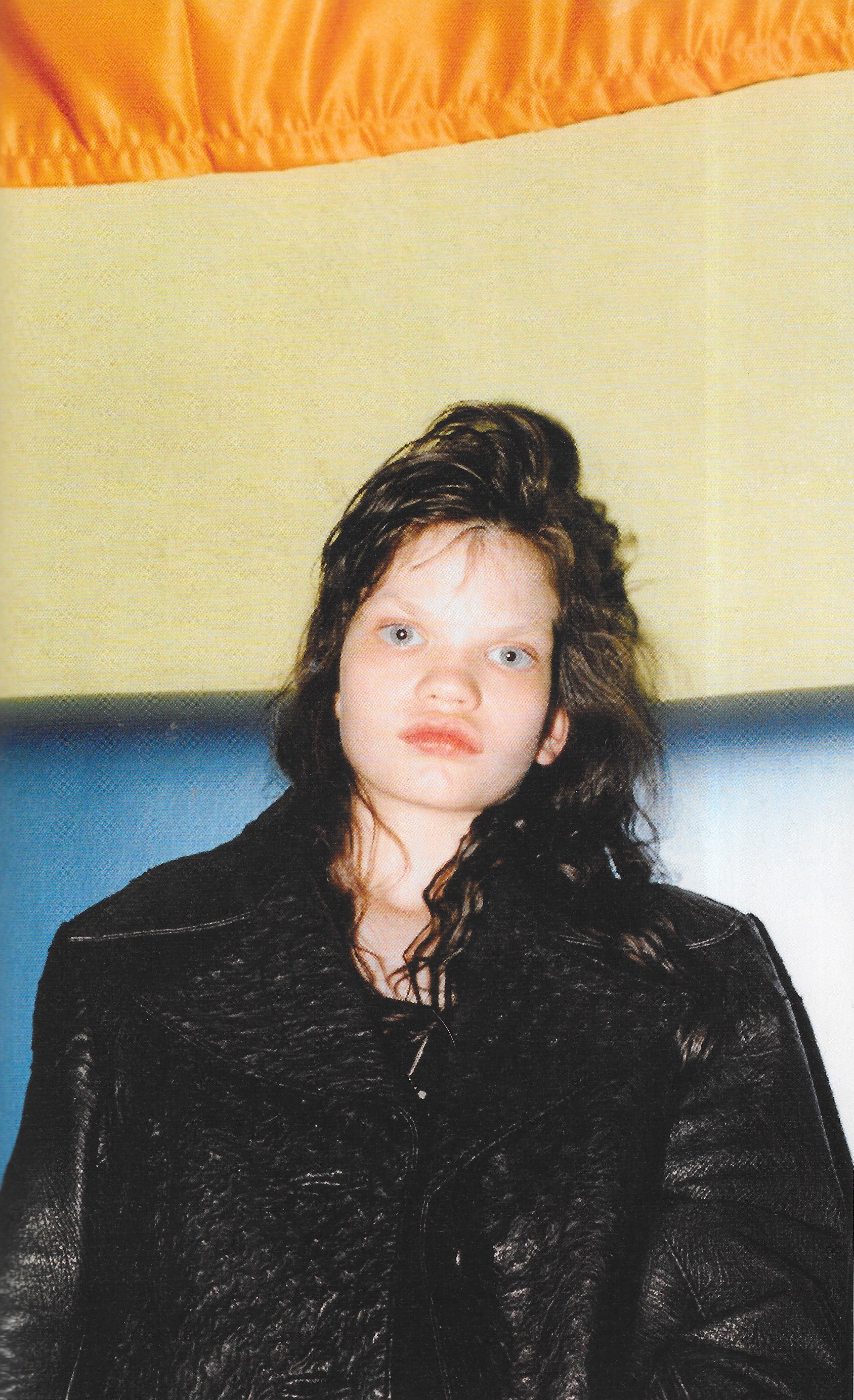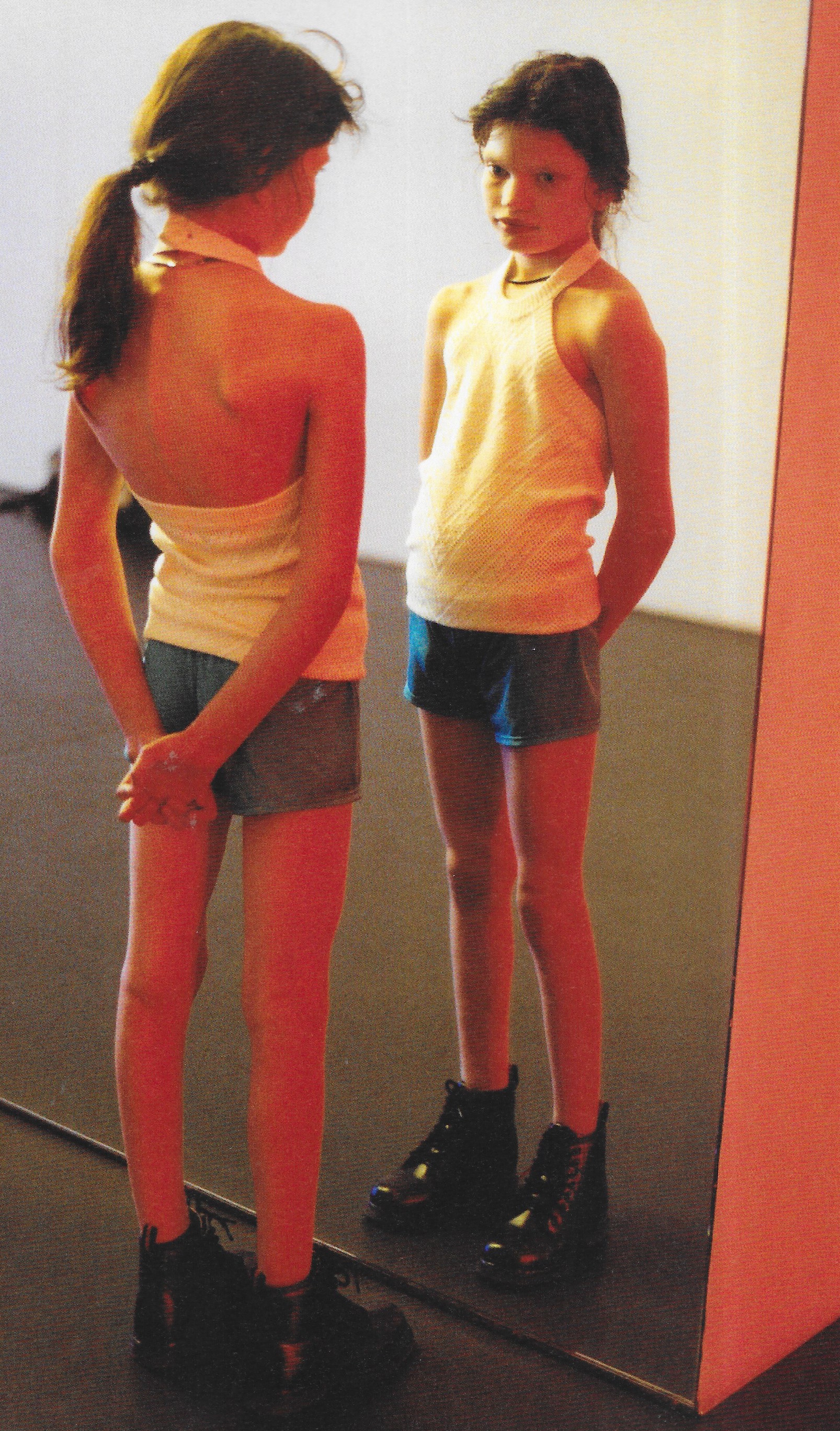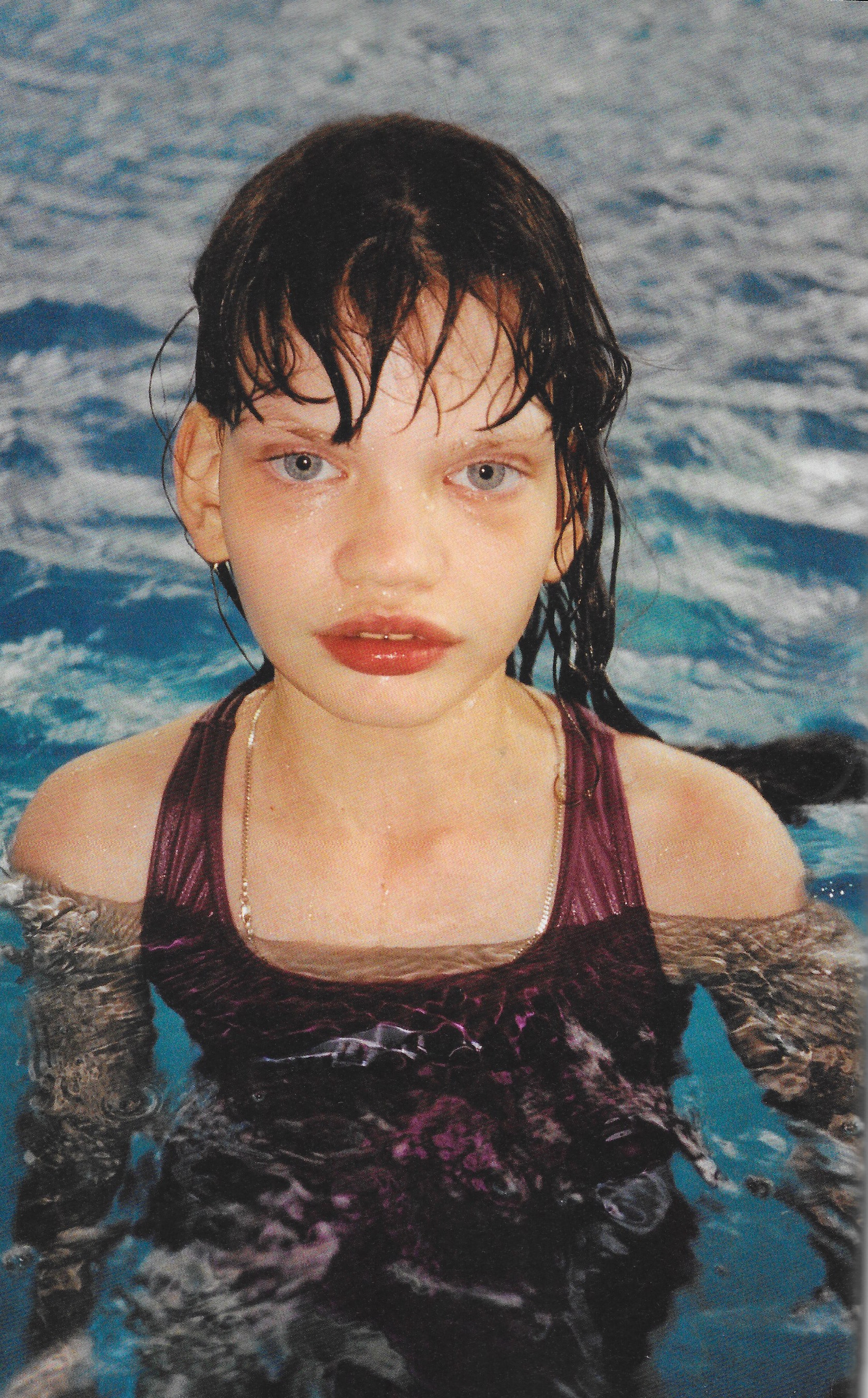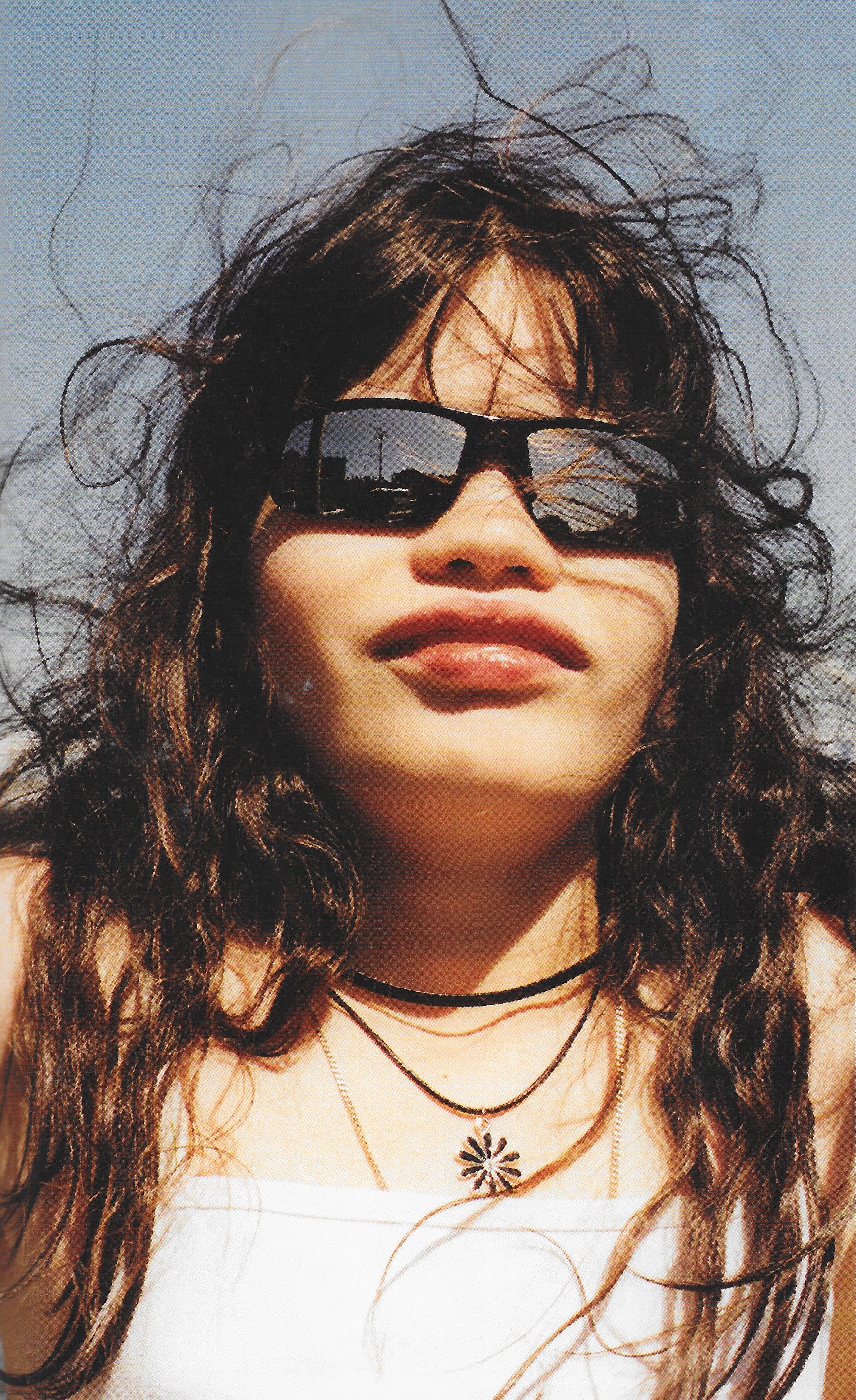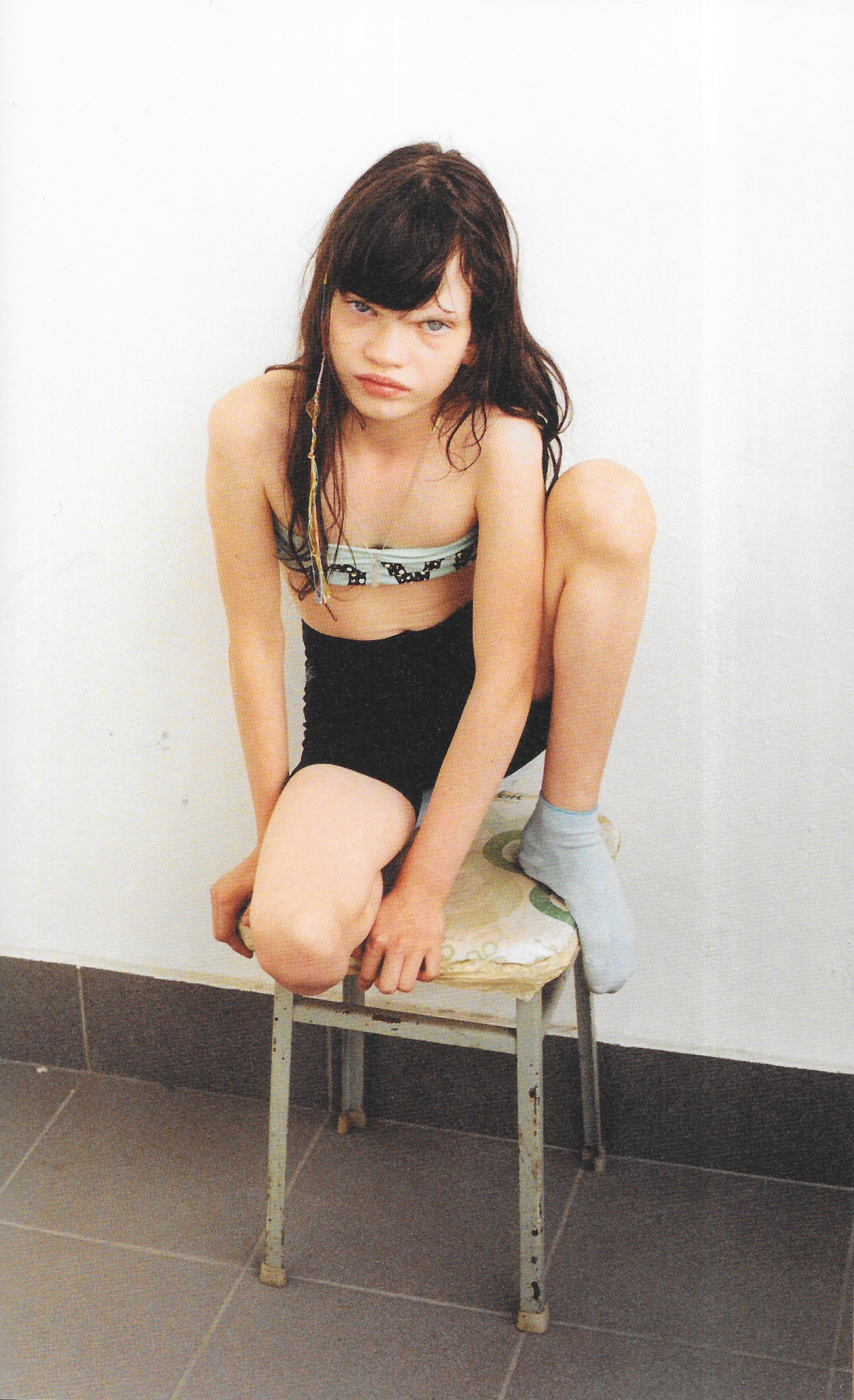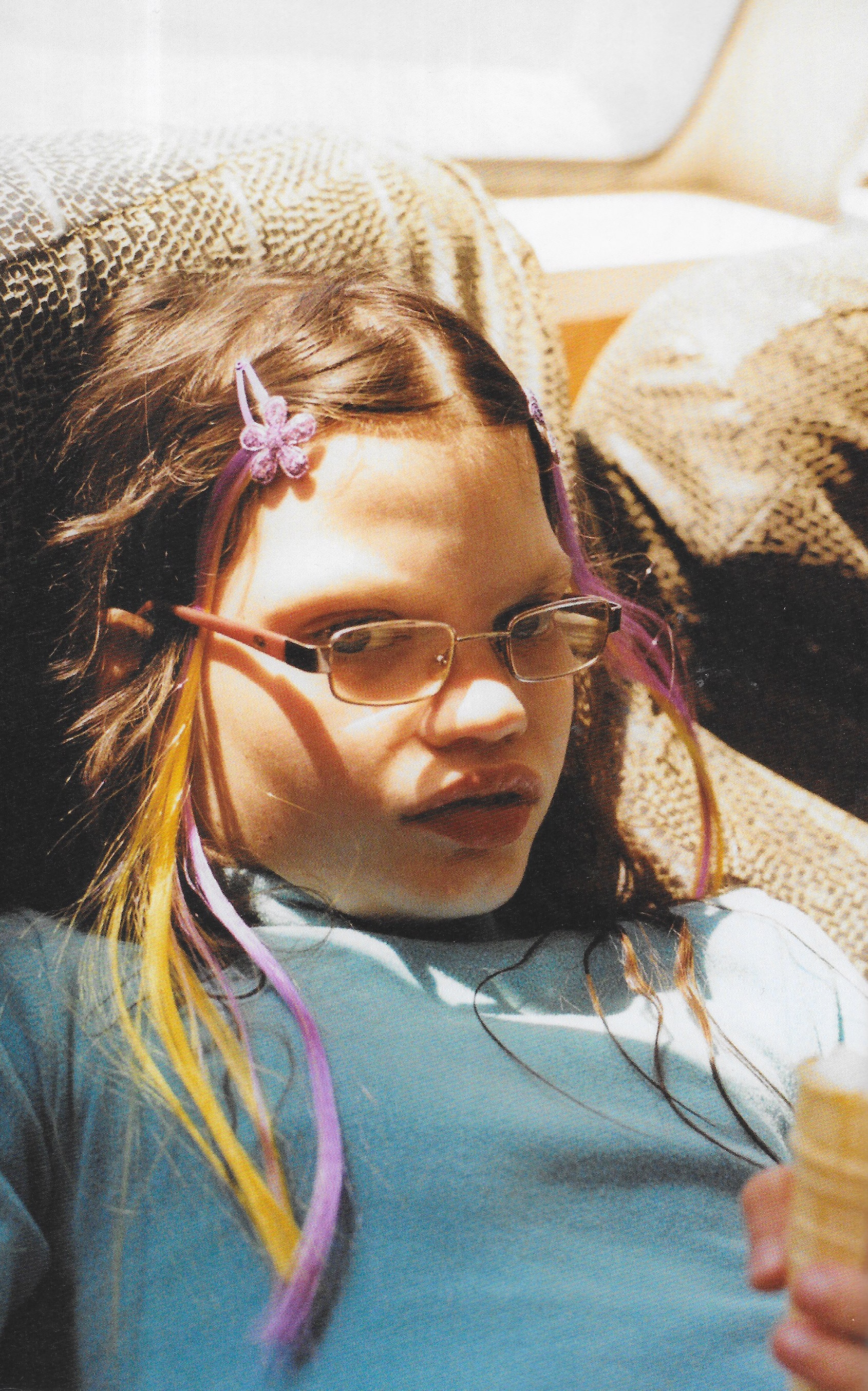 SOLD OUT
OUT OF YOU / Hart Leshkina
TotalVisualShop / 2018
Hardcover / First edition of 500 copies

Hart Lëshkina's new monograph Out of You explores themes of self-representation and construction of identity, subjectivity and memory. The book depicts and identity in constant flux at the time of transition between childhood and adolescence, rendering the moment when self discovery intersects with a new awareness of being observed by others. The chronology of the photographs is disrupted, each image an isolated moment, as that in the mind of an individual recalling fragmented childhood memories.

︎ Condition note: Some bumps to corners and minor shelfwear, else very good.
DRIVE • Andrew Bush
Yale University Press / 2008
Hardcover / 146 pages

A voyeuristic view of Los Angeles drivers in their own moving living rooms

The culture of cars is an inseparable part of American life. Whether used for functional purposes or recreation, automobiles are expressions of our personality. They also represent the American ideals of freedom, mobility, and independence, providing a unique personal space that is at once private and public.

Andrew Bush (b. 1956) examines this tension between private and public in his remarkable series of photographs of individuals driving cars in and around Los Angeles—a city famous for its car culture. By attaching a camera to the passenger side window, Bush made these pictures while driving alongside his subjects—often traveling at 60 mph. Taking notes on the speed and direction he was going, Bush created extended captions for the images and called the series Vector Portraits. Published here for the first time, this portfolio is accompanied by an essay by culture critic Patt Morrison and an interview between the photographer and Jeff L. Rosenheim that discusses the Vector Portraits in the context of Bush's photography as a whole.

︎ Condition note: A used copy in like new condition / Fine
THE FAMILY ACID • Roger Steffens
Hardcover / cloth bound / 156 pages
SUN editions / 2015
First edition

Roger Steffens (b. 1942) is a Brooklyn, New York born actor, author, lecturer, reggae archivist, photographer and producer. Steffens began photographing while serving in Vietnam. His work in the Psychological Operations Unit lead him to found a refugee campaign for which he was awarded a bronze star.

Steffens is widely considered a foremost authority on the history of Reggae music. He is the author of six books on Bob Marley and Reggae history, and his lecture The Life of Bob Marley has been heard at hundreds of venues including the Smithsonian Institute, the New York Public Library and the Rock and Roll Hall of Fame (its first and most frequent speaker). From 1979 through 1987, Steffens co-hosted the award winning and nationally syndicated KCRW radio show Reggae Beat. Steffens has also worked extensively in film and has contributed narration to such films as Forrest Gump, Ghosts of Mississippi, Wag the Dog, and the Academy Award winning documentary The Flight of the Gossamer Condor. Steffens photographed extensively throughout his life amassing an archive of over 400,000 images the near entirety of which had never been seen publicly before 2013 when his children, Kate and Devon Steffens, began publishing them on instagram under the name The Family Acid. Spanning 40 years of Steffens' life and culled from over 40,000 chrome photographs, The Family Acid presents his often transcendent vision and life as a psychedelic pioneer on the order of Timothy Leary and Hunter S Thompson beginning with his work in Vietnam and moving through his ever revolving circle of friends and characters made up of rastas, beatniks, musicians, artists, gonzo journalists, his family, and himself. The portraits, scenes, and freewheeling experimentation with the medium of photography coalesce into a body of work that both parallels and defines the countercultural ethos of Steffens' generation. The Family Acid (published by S_U_N_ 2015) is the first book of Steffens' photographs.

︎ Condition note: A used book in Fine condtion / minor shelfwear else Like New
BOUND BY NIGHT • Elegance Bratton
Wild Life Archives / 2014 / hardcover
104 pages / 20 x 13.5 cm.
First edition of 500 copies / Out of print

Bound by Night captures a snapshot of the contemporary House Ballroom scene in America. A scene which continues to be a place of community, boundless creativity and fierce competition. An underground society through which individuals can find family and fame. The images here include intimate portraits, street shots, behind the scenes preparations and the runway battles themselves.

The Femme Queens, Butch Queens, Sex Sirens, and Voguers featured find shelter in the night to confidently claim their chosen gender identity, or sexual orientation.

Beginning at Vogue Knights in New York City and extending through the entirety of the North Eastern seaboard, photographer Elegance Bratton takes the viewer on a journey to the heart of this scene and asks them to contemplate the necessity of the night time for the Ballroom community.

︎ Condition note: A used book in Fine condtion / minor shelfwear else Like New
SITINGS • Alice Aycock - Richard Fleischner - Mary Miss - George Trakas
LaJolla Museum of Contemporary Art / 1986
First edition / Paperback

Catalogue to accompany the exhibition 'Sitings' showing the work of 4 major site specific artists and concerning non-commodity work. Texts by Hugh M Davies and Ronald J Onorato and Edited by Sally Yard, extensive texts on 'Post-Studio Sculpture' 'Real Time - Actual Space' and extensive texts on each artist and their preparatory drawings. 148pp heavily illustrated in b/w and colour with biographies and bibliographies.

︎ Condition note: This is a used book in good condition / some fraying and tearing at spine and edges of covers / interior is clean, bright and free of any marks or underlinings / binding is sturdy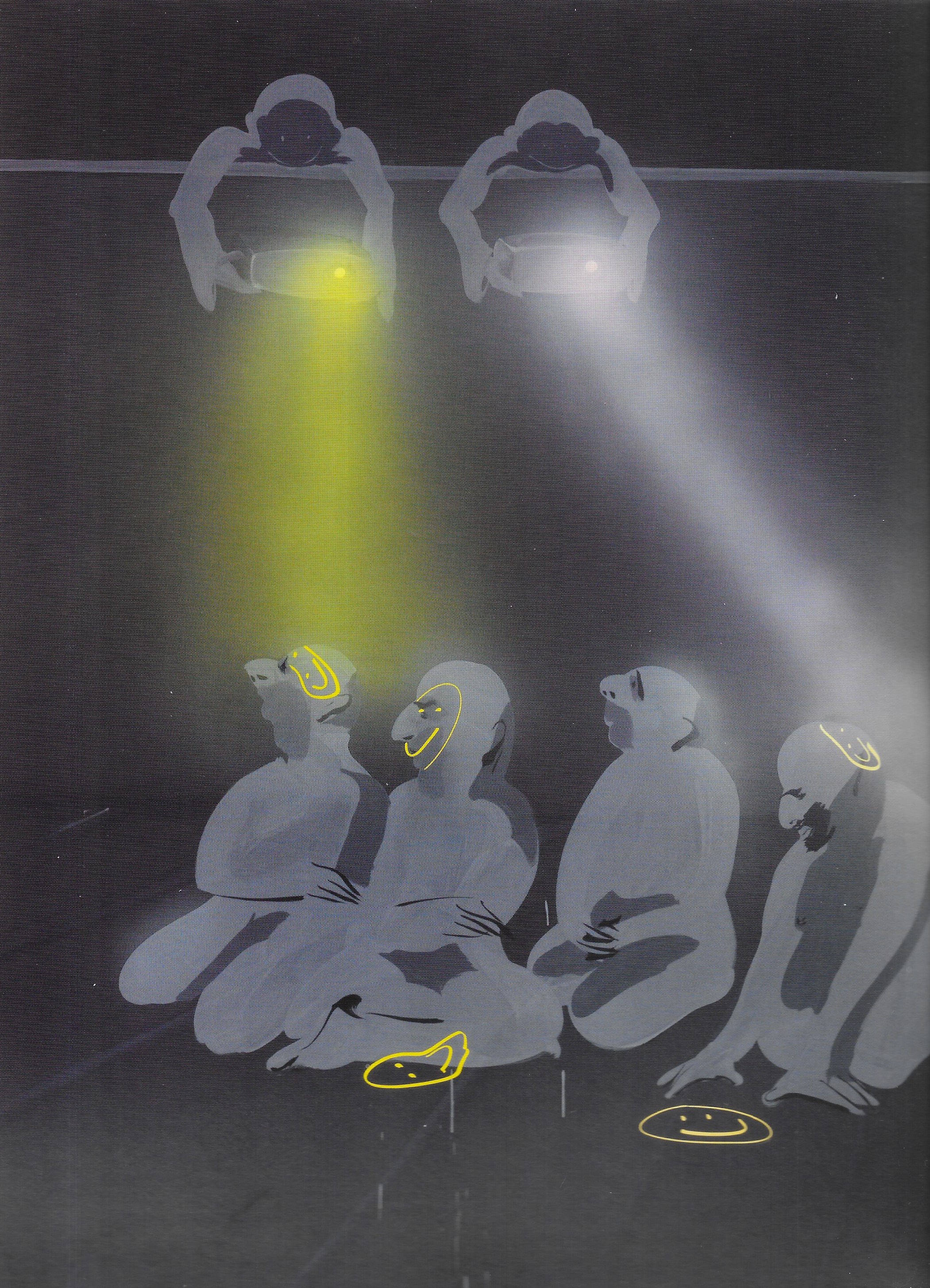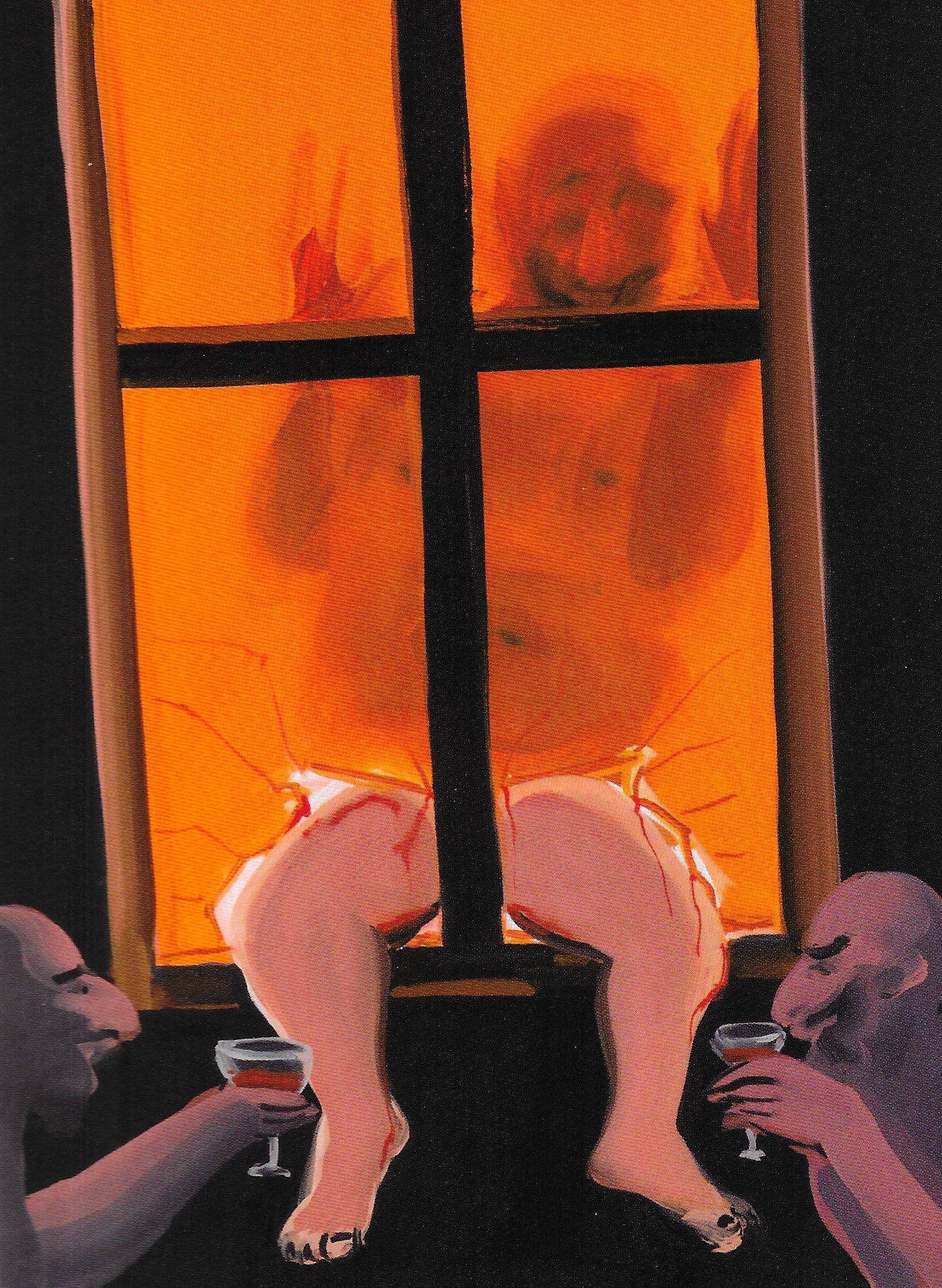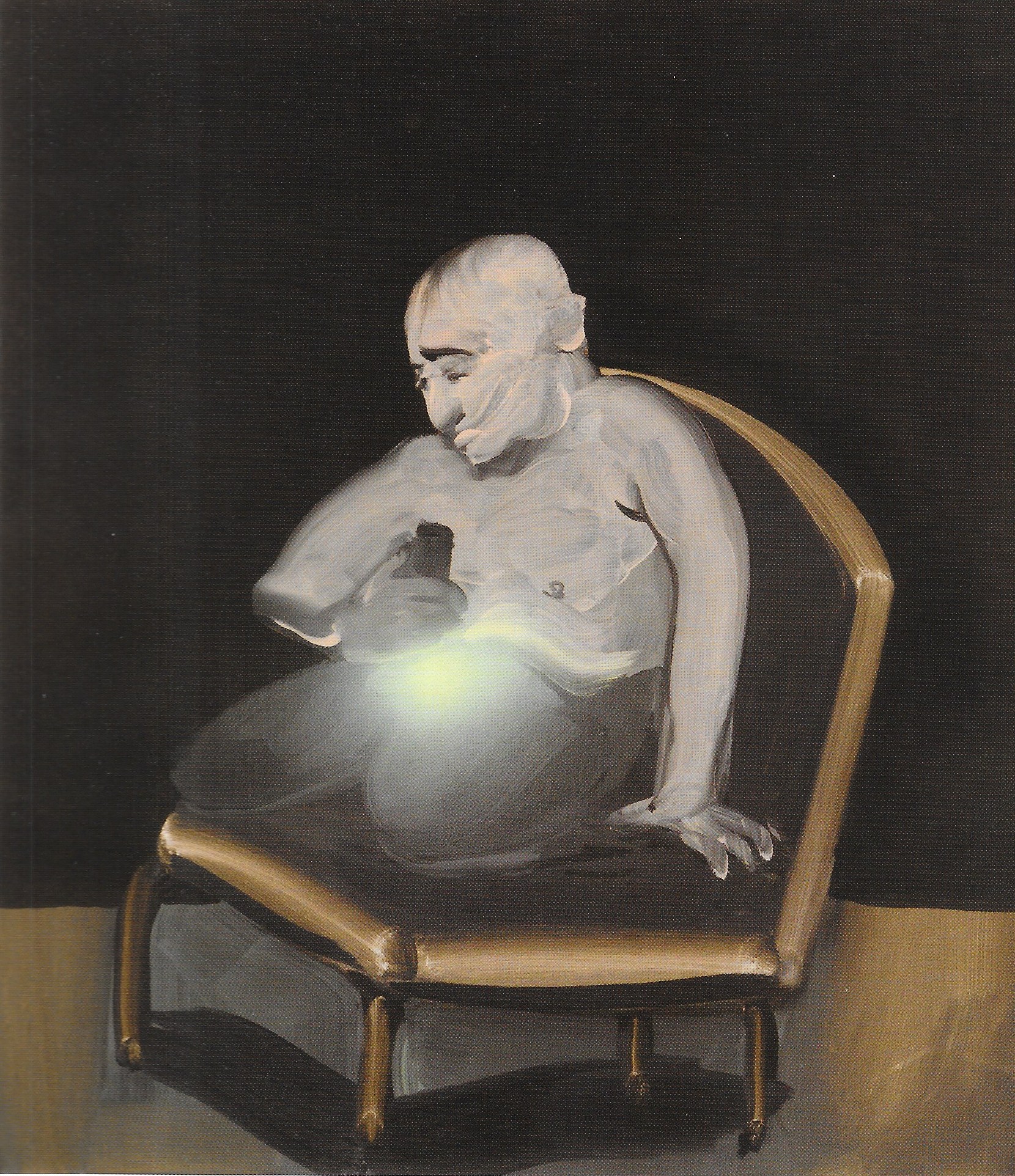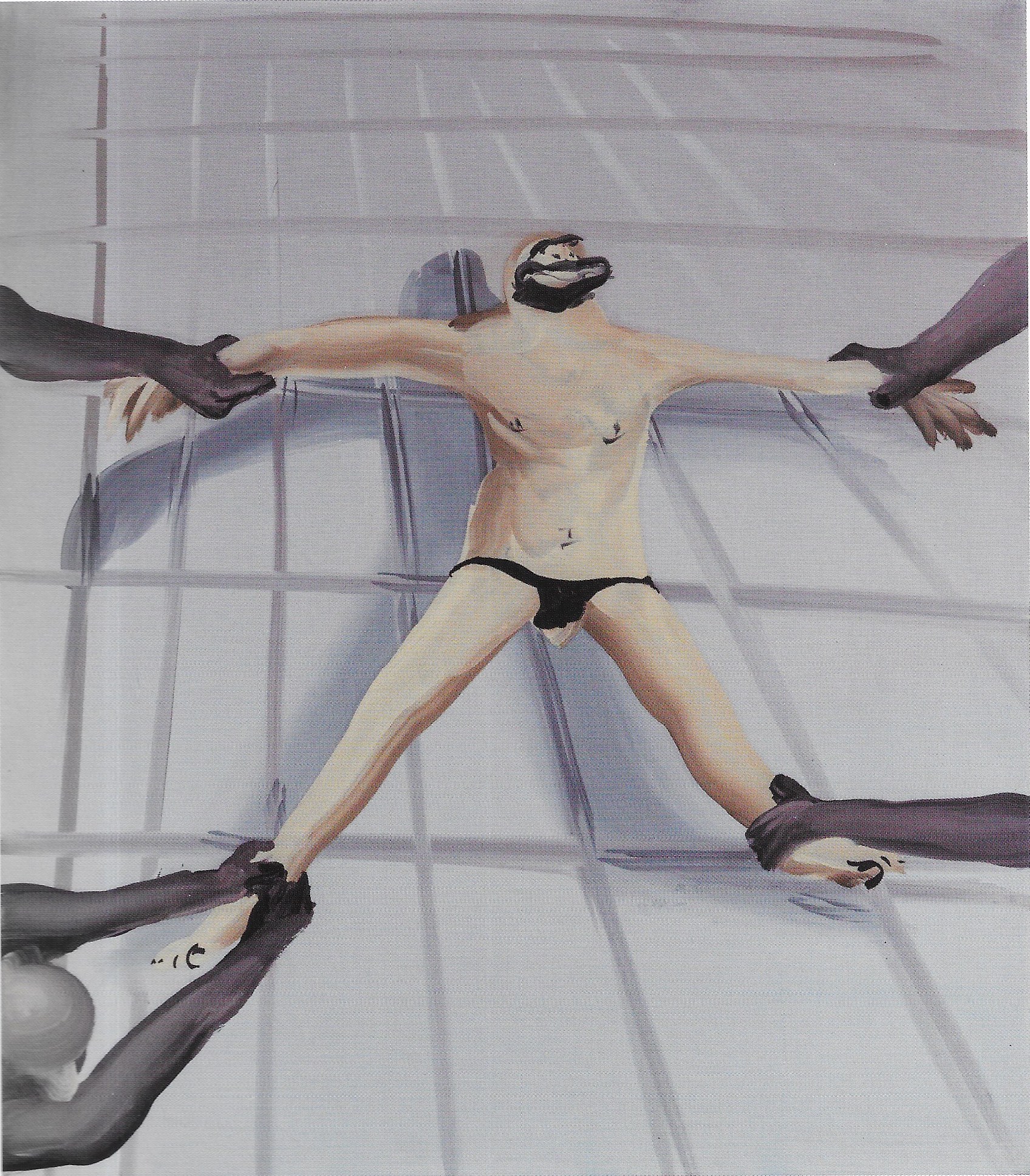 FIRST LIGHT / Tala Madani
Prestel / 2016 / Hardcover
88 pages / Full color / Out of print

The latest work from the Iranian-born artist, who brilliantly and subversively explores the sexual politics of the Middle East, is profiled in this book. For more than a decade, Tala Madani has developed a practice centered on playful yet provocative representations of men. In paintings, drawings, and stop-motion animation, Madani creates deadpan and often hilarious satirical works that both mock virility and redistribute the dynamics of power. Disquieting and occasionally disturbing, Madani's humorous scenarios are a bravely comic reaction to the very real oppression facing women in the Middle East. This book includes essays that consider Madani's treatment of light, her film work, and a conversation between Madani and artist A. L. Steiner.

︎ Condition note: New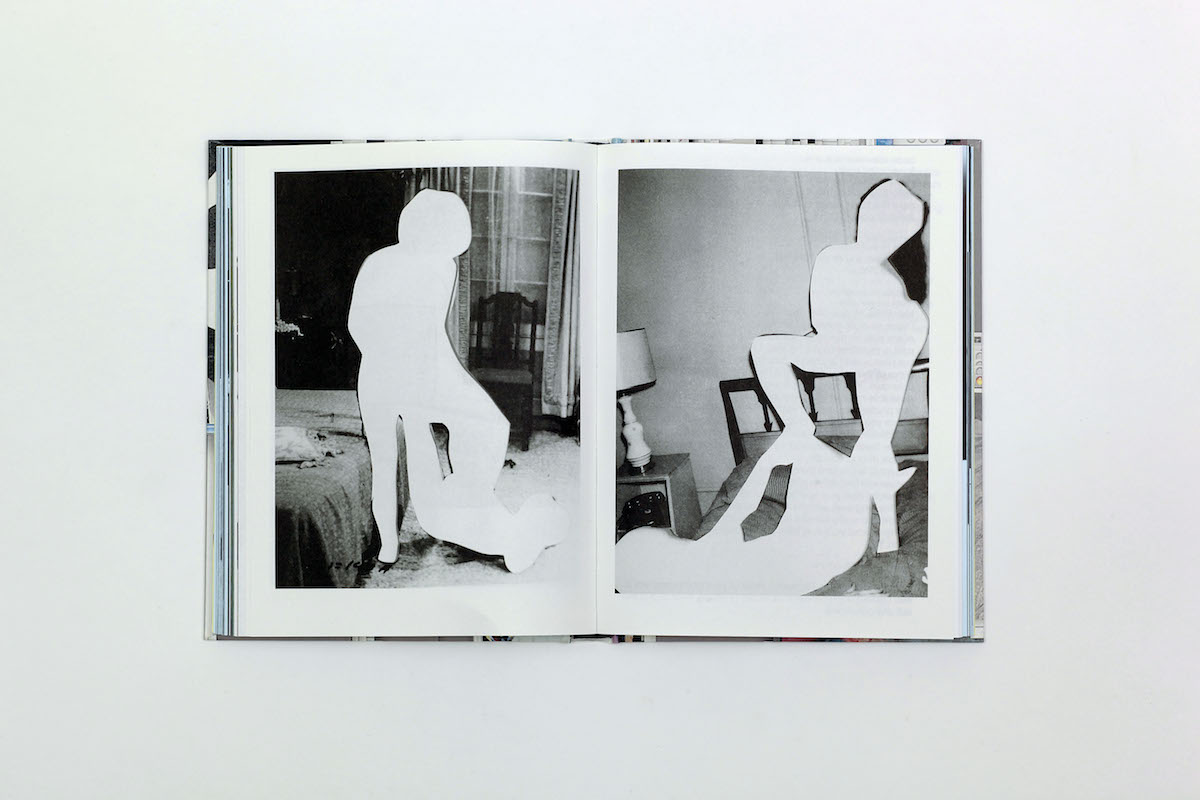 THE BUNGALOW • Anouk Kruithof
Onomatopee / 2014 / hardcover

Immersed in collector Brad Feuerhelm's vernacular photo collection, artist Anouk Kruithof moved into a bungalow where she developed a niche relationship with the photos and transformed the image archive. She visualizes scenarios in which images, through the imaginary space of our conception, and parallel to digitization, leap across the tooth of time. The personal image relations, all but magically approached and released, offer new perspectives, to relate us, one-to-one with the image, to the present post-digital image economy in which our image memory moves. Furthermore, the technical angles give insight into the way we can process our image memory.

The five differently-processed image stories make this book a layered 'Gesamt-sculpture' that has a lot to say about the actual status of our image memory. The Bungalow is an "image wonderland" in which a closed meeting represents the "bite" of the leap.

︎ Condition note: Like new, minor shelfwear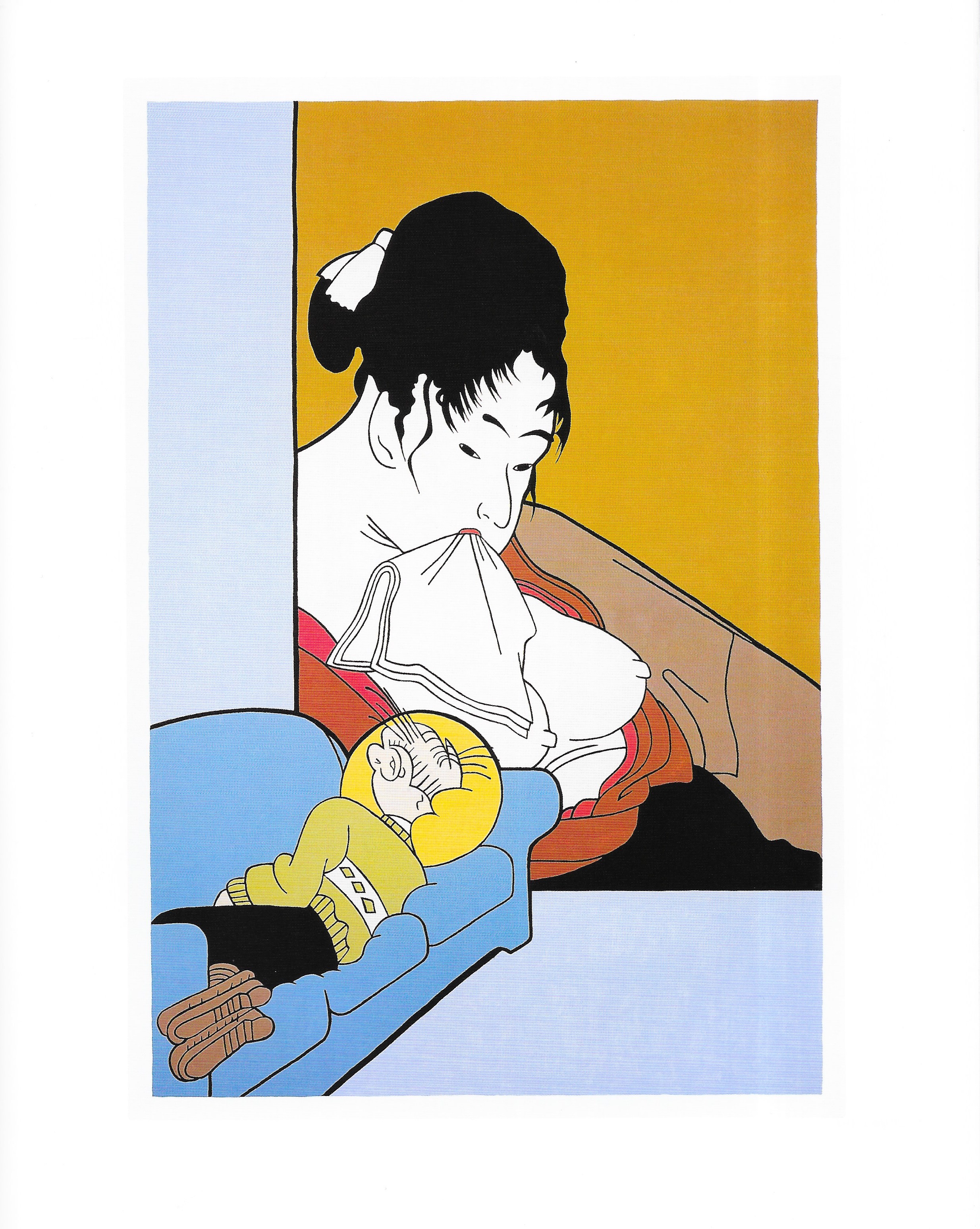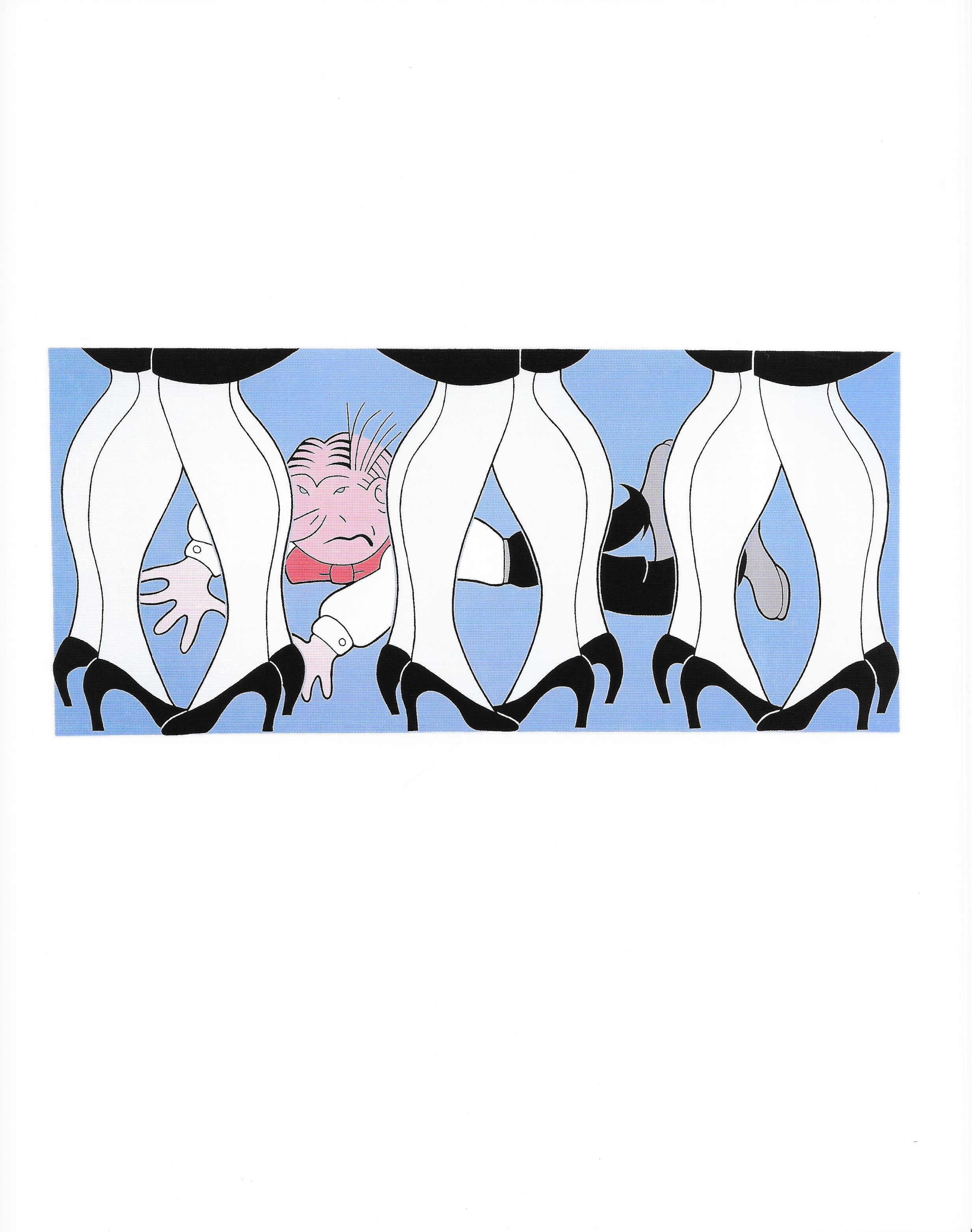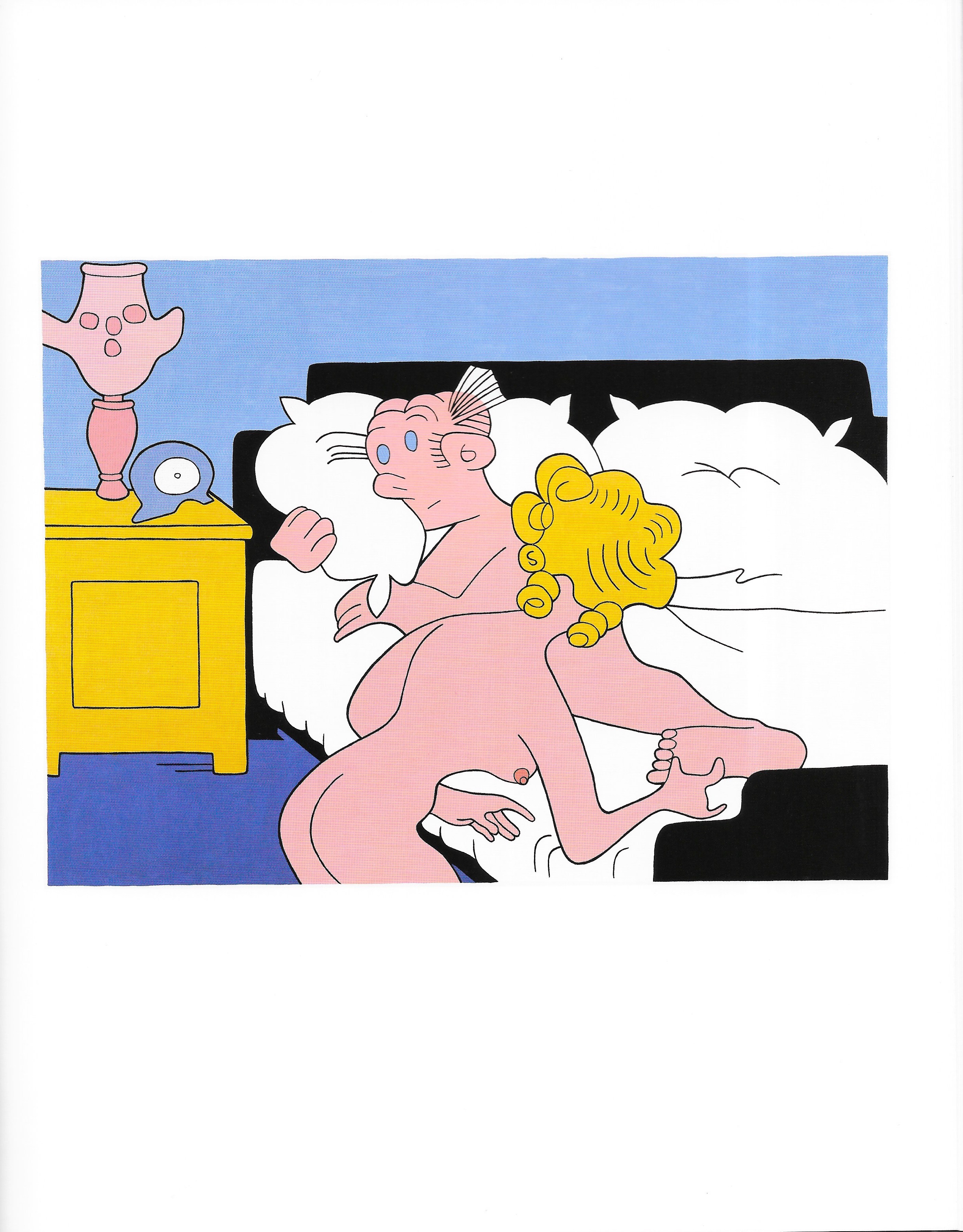 THE BUMSTEADS • John Wesley
Hardcover / 56 pages
Fredericks & Freiser / 2008

Over the course of the past 40 years, painter John Wesley has created a remarkably singular body of work whose subject is no less than the American psyche. While many artists of his generation have used popular images to explore the cultural landscape, Wesley has employed comic strip style and compositional rigor to make deeply personal, often hermetic paintings that strike at the core of our most primal fears, joys and desires. In this first volume ever to collect the entire iconic Bumstead series, which spans from 1974 until the present, we are introduced to several paintings that have never been reproduced before. These are dark and erotic works, sly and witty without ever giving too much away. Linda Norden described them thus in Parkett 62: "The Bumstead paintings--whether detailing scenes of domestic misunderstanding, zooming in on off-camera moments of bafflement or simply scanning empty halls and walls for private memories--are excruciatingly specific representations of the gulfs between feeling and comprehension… smart, funny, startling, irreverently empathetic and often heartbreaking, they are a welcome antidote to more laborious discourse." With an insightful new essay by Robert Hobbs.

︎ Condition note: A used book in Fine condition / minor shelfwear else Like New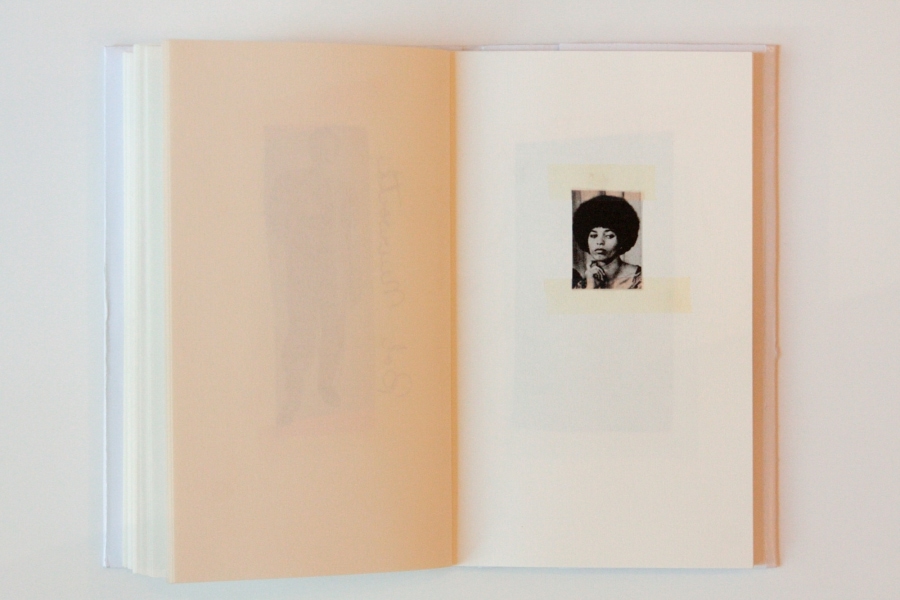 BOOK OF IMAGES • Brice Marden
Karma / 2013 / paperback
224 pages / 7 x 4 ¼ inches
First edition of 1000 copies / Out of print

Book of Images, 1970 is a facsimile of one of Brice Marden's journals. It contains images of clippings, drawings, and handwritten notes that focus on the political and cultural events of the era, creating a unique guide for the artist s panel paintings from the same period.

*Condition note: New / in shrinkwrap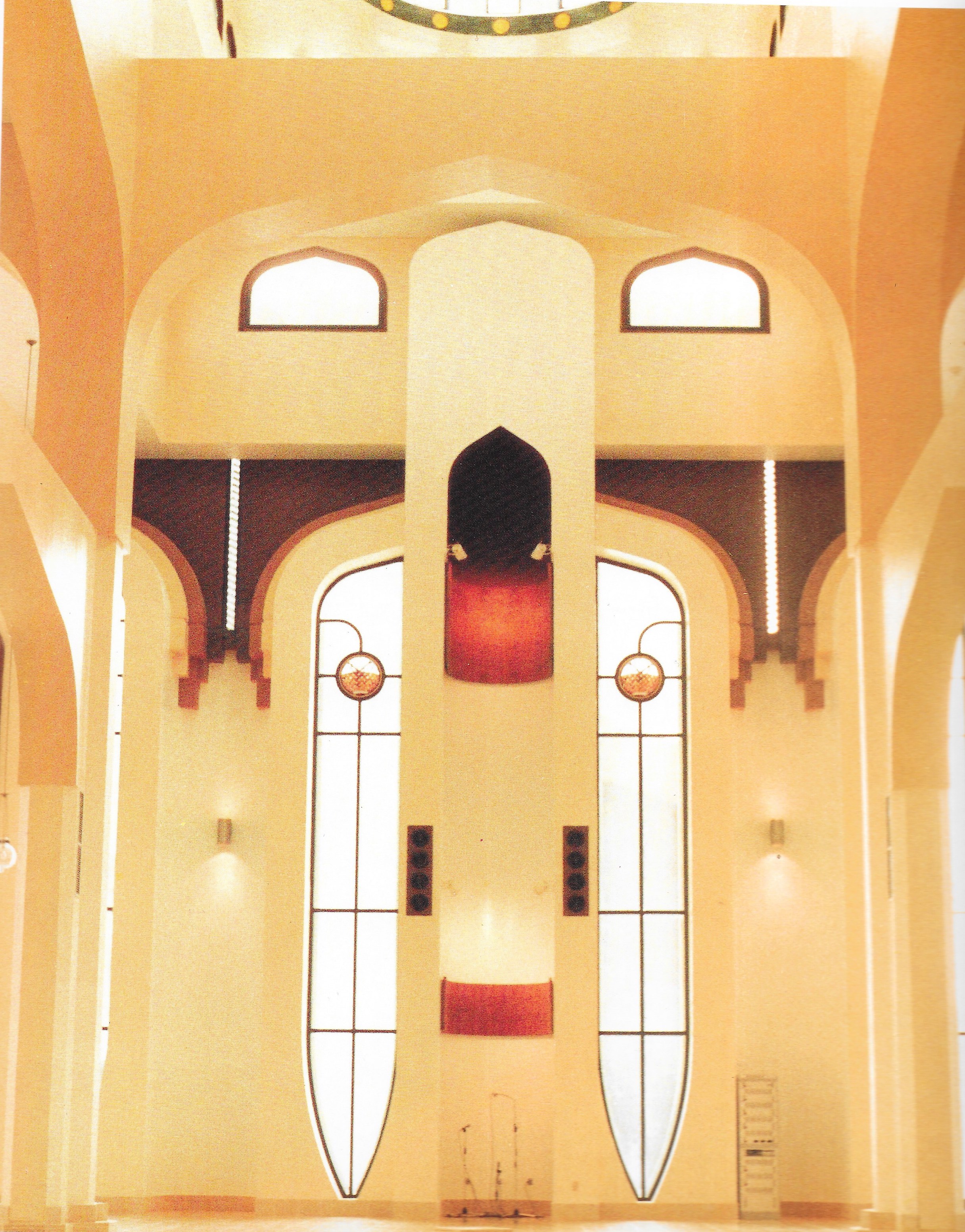 BASIL AL-BAYATI : ARCHITECT • Steven B. Schlosstein

St. Martin's Press / 1982 / hardcover

Basil Al Bayati is an Iraqi-born architect and designer who has lived and practiced for the most part in Europe, in particular, London and who Neil Bingham, in his book 100 Years of Architectural Drawing: 1900-2000, has described as "an architect in whom East meets West." [1] Al Bayati is considered to be one of the most important names in metaphoric architecture, an area he was at the forefront of pioneering, which uses analogy and metaphor as a basis for architectural inspiration as well as the "exploration of geometric and design patterns found in nature"

He is also the inventor of what he termed "the mechanism of the wasitah (or excitor apparatus)" a geometric feedback mechanism for generating form and a method he himself often uses in the design process.

Throughout his almost 50 years working in the field of architecture, he has also designed furniture and artistic pieces for the household using such varied techniques as metalwork, inlay, glass and ceramic work and stonework as well as authoring 9 books, principally on architecture but also fantasy/fiction and autobiography.

"His work is manifested in plans and publications that express an exuberance for visual forms rare in the Arab world today…… His projects encompass a wide variety of architectural possibilities and transcend generally accepted patterns……. In all of his buildings an organic obsession with flower forms and old Islamic symbolism has been merged into a fantastic alternative architecture for the future."

︎ Condition note: A used book in very good condition / shelfwear / some wrinkling to cover / bright, clean pages / sturdy binding / book comes wrapped in protective mylar
HOUSES OF MEXICO: ORIGINS & TRADITIONS • Verna Cook Shipway
Taylor Trade Publishing / 1987
Hardcover

Verna Cook Shipway was born October 19, 1890, in Spokane, Washington. She attended the Ecole Speciale d'Architecture in Paris and the School of Architecture at Columbia University where she met and married Edgar Salomonsky, also a student of architecture. Together they opened an architectural firm in 1920. When Edgar died in 1929, Verna continued to run the business on her own, specializing in Georgian, colonial and English style homes. She published a study of American furniture entitled MASTERPIECES OF FURNITURE DESIGN (1931).

Shipway designed homes built in numerous New York suburbs including Berkley and Scarsdale. In 1936, she was selected to design the first "Ideal House" for HOUSE AND GARDEN. In 1939, Shipway designed a model home for the New York World's Fair that was practical and affordable for the American family in the suburbs. Her home designs featured abundant closet space, natural light, circular staircases, bay windows, large hallways, and light-colored walls to make rooms appear larger.

In the 1940s, Verna Salomonsky married Warren Butler Shipway, an architectural engineer, and moved to California in 1947.

During a tour to Mexico, the Shipways met a builder who encouraged them to write a book on Mexican architecture. Warren documented the construction of homes and took photographs, while Verna noted the planning and design and drew sketches. Together they published five books on Mexican architecture and design

︎ Condition note: A used book in Good condition / Some chipping to cover at edges and corners / shelfwear / clean, bright pages / sturdy binding / book comes wrapped in protective mylar
MEXICAN HOMES OF TODAY • Verna Cook Shipway
Architectural Building Press / 1967
Hardcover

︎ Condition note: A used book in Good condition / Some chipping to cover at edges and corners / shelfwear / clean, bright pages / sturdy binding / book comes wrapped in protective mylar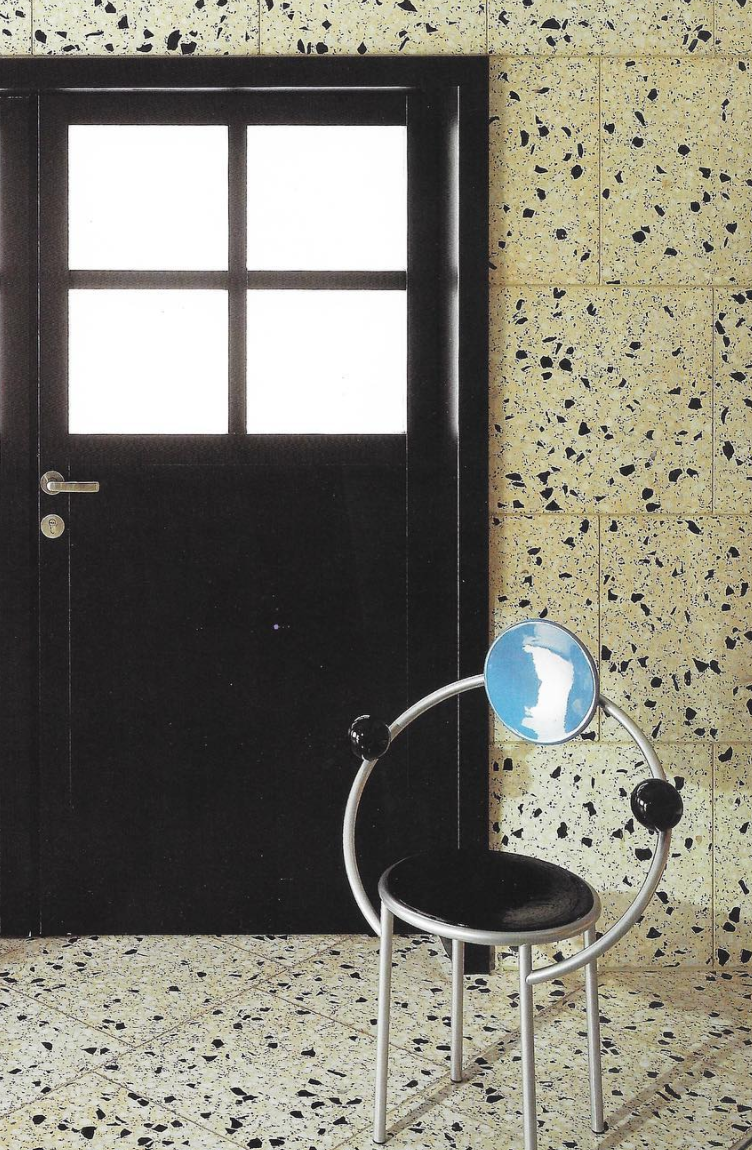 ETTORE SOTTSASS: A Critical Biography • Barbara Radice
Rizzoli / 1993 / Hardcover
First edition

Italian architect and designer Ettore Sottsass is celebrated internationally for his contribution to architecture, industrial and furniture design, ceramics, jewelry, crafts, graphic design, and photography. He founded the Memphis group, and through its startling, eclectic and irreverent aesthetic he dominated furniture and interior style for over a decade. Almost every area of modern design displays his influence.
Featuring over 100 full-page illustrations - photographs, architectural drawings, sketches, collages - this monograph explores Sottsass's work in all his many fields of activity, including his world-famous office products for Olivetti, and his colorful Memphis furniture.
Barbara Radice, a long-time companion of Sottsass, gives a sensitive account of his life and work, drawing on her keen understanding of his talents, personality, preoccupations, likes and dislikes. She outlines his working methods, describes the inspiration he draws from popular culture, follows him on his constant travels, and explains the interactions necessary for his long-term responsibilities at Olivetti's design division. This is a splendidly complete summary of the career and achievement of Ettore Sottsass, one of the most stimulating, innovative, inspired and entertaining in modern times. Barbara Radice is the editor of Terrazzo and regular contributor to several Italian art and design magazines. She was co-author of Sottsass Associates (1989).

︎ Condition note: A used book in good condition / a tear to the bottom front cover of dust jacket / some rubbing to cover / sturdy binding / interior pages bright and clean / book come wrapped in protective mylar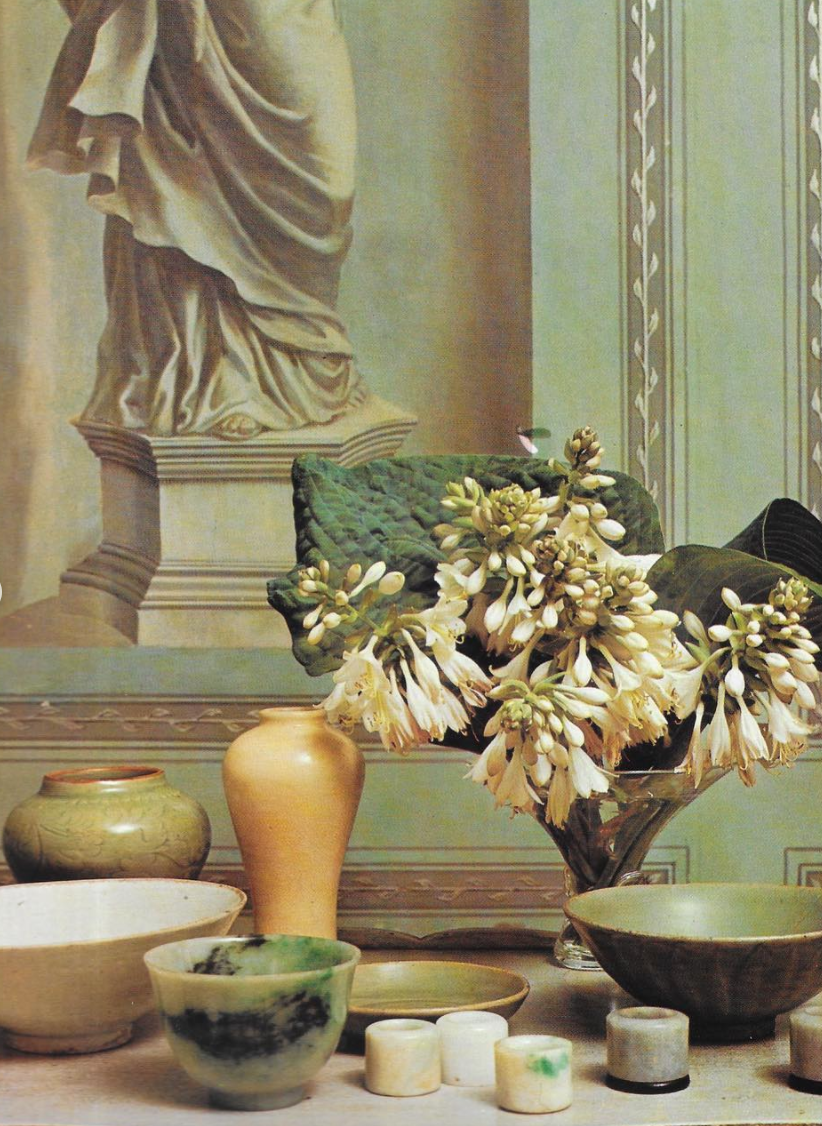 DAVID HICKS ON HOME DECORATION-5
World Publishing / 1972
First American edition / Hardcover

Authorative volume dealing with all aspects of interior decoration and design. Profusely illustrated throughout with both black and white, and colour plates.

︎ Condition note: A used book in good condition / some chipping to dustjacket through / rubbing / shelfwear / sturdy binding / clean pages
THE WOMEN AT THE PUMP • Knut Hamsun
Farrar, Strauss & Giroux / 1978
Hardcover / 400 pages
First edition

Gossip and suspicions concerning the citizens of a small Norwegian coastal town center on Oliver Andersen, his wife, and the large family they raise despite his having been flattened by a barrel of whale oil

︎ Condition note: This is a used book in very good condition / tanning to dustjacket / interior pages are free of any markings or underlinings / binding + spine are sturdy / book comes wrapped in protective mylar.
FLOWERING JUDAS • Katherine Anne Porter
Modern Library / 1963 / hardcover

Katherine Anne Porter often spoke of her story "Flowering Judas" as the tale she liked best of all her stories because it came the nearest to what she meant it to be. It is the story of Laura, an idealistic woman, who travels to Mexico from Arizona at the age of twenty-two to assist the Obregón Revolution.

This casebook on "Flowering Judas" addresses Porter's ambivalence surrounding her roles as woman and artist and also attests to the profound influence of Mexico upon her work. Readers of this early tale will not be surprised to learn that although Porter was a practicing feminist in her life and her work, she actually eschewed the feminist label.

︎ Condition note: Good. Two black marks to dust jacket [pictured] / overall tanning and fading to dustjacket / binding is sturdy / interior pages are free of underlinings and marks
MRS. REYNOLDS • Gertrude Stein
Sun & Moon Press / paperback / 1987

The world in motion, a world of change is the subject of this revelatory fiction; and in maxims, riddles, foretellings, and predictions Stein reveals those changes, past and future, that all of us must suffer wehn "the sun moves so fast."

In this political parable, "the occurrences of Mrs. Reynolds' life revolve around the shadows of two men: Angel Harper (a thinly-veiled Adolf Hitler) and Joseph Lane (recognizable as Joseph Stalin)." These figures transform the daily life of Mrs. Reynolds, who "likes roses to be roses," into a world of worry, a world in which she can no longer be certain "if she knew what it was that was true." For as Stein writers, "....Suddenly in 1940 the United States of America instead of being part of a big flat land illimitably flat, the land against which Christopher Columbus bumped himself, became part of the round world that goes around and around."

︎ Condition note: A used book in good condition / tanning / fading shelfwear / light corner bumps / binding is tight / pages are clean and free of marks
THE FOURTH WORLD • Diamela Eltit

Paperback / 116 pages
University of Nebraska Press / 1995

No one can be closer to another than a mother to her unborn child. No one, that is, except unborn twins jostling for space in the womb. In this concise and inventive novel, a twin brother and sister vie for attention from the reader much as they competed for room before their birth. Their prenatal intimacy and jealousy interlace until they can hardly recognize who is who.

︎ Condition note: A used book in Very Good condition / light bumping and shelfwear
SITA • Kate Millet

Farrar, Strauss & Giroux / 1977
Hardcover / First edition / Signed by the author

Records the moment-by-moment pains and respites of a fading love affair between the author and an older, several-times-married woman whose dramatically varied life and large-gestured, temperamental approach to her lover and her several grown children cannot be contained.

︎ Condition note: A used book in Good condition / discoloration to middle of spine [as pictured] / fading / interior pages are bright, clean and free of marks. Book comes in clear, protective jacket.
THE SETTING SUN • Osamu Dazai
New Directions / 1968
Paperback / 175 pages

Set in the early postwar years, it probes the destructive effects of war and the transition from a feudal Japan to an industrial society. Ozamu Dazai died, a suicide, in 1948. But the influence of his book has made "people of the setting sun" a permanent part of the Japanese language, and his heroine, Kazuko, a young aristocrat who deliberately abandons her class, a symbol of the anomie which pervades so much of the modern world.

︎ Condition note: New

THE SOUND OF WAVES • Yukio Mishima
Vintage / 1994
Paperback / 192 pages

The scene of "The Sound of Waves" is tiny Uta-jima (Song Island) in the straits by which the Gulf of Ise opens into the Pacific. Uta-jima has a coastline of less than three miles, and 1,400 inhabitants who are convinced their island is the most beautiful in all Japan. It is rocky, wooded and agriculturally barren. The men are fishermen, especially for octopus, and the women are skin divers after seaweed and abalone.

Eighty per cent of Uta-jima's yearly catch was in octopus. As the novel opens, "the octopus season was about to give way to the squid season, which would begin with the spring equinox. To the master fishermen the exact rise and fall of every inch of the bottom of the shallow waters off the Pacific side of their island were as familiar as their own kitchen gardens. They were always saying, 'it's only a blind man that can't see the ocean floor.'"

Mishima has the craftsman's skill to evoke all the pictorial and dramatic ramifications of this setting.

TURIYA Speaks • Swamini A.C. Turiyasangitanda
Paperback / Avatar Book Institute / 2007

Written by Alice Coltrane

︎ Condition note: A used book in Very Good to Fine condtion / shelfwear
SOLD OUT
SCULPTING IN TIME • Andrey Tarkovsky

Paperback / 264 pages
University of Texas Press / 1989

Andrey Tarkovsky, the genius of modern Russian cinema—hailed by Ingmar Bergman as "the most important director of our time"—died an exile in Paris in December 1986. In Sculpting in Time, he has left his artistic testament, a remarkable revelation of both his life and work. Since Ivan's Childhood won the Golden Lion at the Venice Film Festival in 1962, the visionary quality and totally original and haunting imagery of Tarkovsky's films have captivated serious movie audiences all over the world, who see in his work a continuation of the great literary traditions of nineteenth-century Russia. Many critics have tried to interpret his intensely personal vision, but he himself always remained inaccessible.

In Sculpting in Time, Tarkovsky sets down his thoughts and his memories, revealing for the first time the original inspirations for his extraordinary films—Ivan's Childhood, Andrey Rublyov, Solaris, The Mirror, Stalker, Nostalgia, and The Sacrifice. He discusses their history and his methods of work, he explores the many problems of visual creativity, and he sets forth the deeply autobiographical content of part of his oeuvre—most fascinatingly in The Mirror and Nostalgia. The closing chapter on The Sacrifice, dictated in the last weeks of Tarkovsky's life, makes the book essential reading for those who already know or who are just discovering his magnificent work.

︎ Condition note: A used book in Very Good condition / some flaring to flaps / minor shelfwear / clean, bright pages / tight binding
CRYSTAL-GAZING • Theodore Besterman
Hardcover / Reprint
University Books / 1965

A Study in the history, distribution, theory and practice of scrying.

From the point of view of the scryer telepathy can be of two kinds, experimental and spontaneous. -from "Telepathy" Perhaps the first comprehensive exploration of the ancient art of crystal gazing ever written-and still considered the best-this intriguing 1924 volume roams the history of civilization, from Greece and Rome to modern Europe to aboriginal Australia, to gather fascinating commonalities in the global practice of "scrying." Besterman, a student of the paranormal, discusses: . scrying in legend and tradition . scrying in literature . the procedures of scrying . related phenomena: automatic writing, hauntings, and multiple personalities . why scrying works . and more.

British bibliographer, and editor Theodore Besterman (1904-1976) is remembered chiefly as a scholar of the philosopher Voltaire, though his interests ranged from anthropology to the paranormal. His many books include Annie Besant: A Modern Prophet and Divining Rod: An Experimental and Psychological Investigation.

︎ Condition note: A used book in Good condition / some chipping to dustjacket / tanning / interior is free of underlinings / sturdy binding / book comes wrapped in protective mylar
MONUMENT ETERNAL • Swamini A.C. Turiyasangitananda
Vedantic Press Books / 1978 / paperback

Swamini A.C. Turiyasangitananda [Alice Coltrane] has written this abridged documentary on her spiritual life entitled Monument Eternal, which tells of her spiritual initiation, revelations, and austerities.

Swamini has shared that this book is based upon a soul's realizations in absolute consciousness and it's spiritual relationship with the Supreme Lord. The first chapter views some of the spiritual, theoretical aspects of elements, nature, human and other living creatures and how they individually relate to the Supreme Reality.

Chapter two and three chronologically tell of her spiritual initiations, revelations, austerities and spiritual experiences. The penance endured was challenging, up-lifting and at times, startling. Chapters four and five reveal more spiritual revelations; a look into several past lifetimes, culminating in some of her most transcendental, blissful associations with the Supreme.

This is a powerful, moving account of Swamini A.C. Turiyasangitananda's spiritual experiences and her unwavering devotion to God.

︎ Condition note: A used book in Good condition / some scratching to cover / fading / light bending / pages free of marks or underlinings / tight binding
PORNO-GRAPHICS: The Shame of Our Art Museums • David Greenberg
Random House / 1969
Hardcover with plastic overlays

A precious book!

"Couldn't the so-called 'great artists' have painted clothes on their models just as easily as not?" & answers by using painted plastic ovelays on some of the classic works of art reproduced in this book.

︎ Condition note: A used book in good condition / slight tanning / shelfwear
IT THEN • Danielle Collobert

Paperback / 125 pages
O Books / 1989

Translated from the French by Norma Cole. The first English translation of this French poet, now an influence on many young American poets, who died at the age of 37 in 1978. Beverly Dahlen comments: "Collobert's dash is a materialization of the gap within speech and the rush to close even as one discloses it... the page bears the record of these bursts of language ...Collobert insists on `being without a subject,' as if being were radically different from, absolutely divided from its subject. And like an archeologist she preserves the fragments of this ruined subject against time, `to reproduce the duration' ...appalling in the intensity of their imagination of the literal body transmuted into writing." Michael Palmer comments: "She enunciates the words for desire and for loss the other words with harrowing intensity. IT THEN explores the limits of the phenomenal body and of speech by the agency of a prose which defies category."

︎ Condition note: A used book in Very Good condition / Minor shelfwear
A SAND BOOK • Ariana Reines
Tin House Books / 2019
Paperback / 400 pages

A Sand Book is a poetry collection in twelve parts, a travel guide that migrates from wildfires to hurricanes, tweety bird to the president, lust to aridity, desertification to prophecy, and mother to daughter. It explores the negative space of what is happening to language and to consciousness in our strange and desperate times. From Hurricane Sandy to the murder of Sandra Bland to the massacre at Sandy Hook, from the sand in the gizzards of birds to the desertified mountains of Haiti, from Attar's "Conference of the Birds" to Chaucer's "Parliament of Fowls" to Twitter, A Sand Book is about change and quantification, the relationship between catastrophe and cultural transmission. It moves among houses of worship and grocery stores, flitters between geological upheaval and the weird weather of the Internet. In her long-awaited follow-up to Mercury, Reines has written her most ambitious work to date, but also her most visceral and satisfying.

︎ Condition note: New

LOOK • Solmaz Sharif
Graywolf Press / 2016
Paperback / 98 pages

Solmaz Sharif's astonishing first book, Look, asks us to see the ongoing costs of war as the unbearable loss of human lives and also the insidious abuses against our everyday speech. In this virtuosic array of poems, lists, shards, and sequences, Sharif assembles her family's and her own fragmented narratives in the aftermath of warfare. Those repercussions echo into the present day, in the grief for those killed in America's invasions of Afghanistan and Iraq, and in the discrimination endured at the checkpoints of daily encounter.

At the same time, these poems point to the ways violence is conducted against our language. Throughout this collection are words and phrases lifted from the Department of Defense Dictionary of Military and Associated Terms; in their seamless inclusion, Sharif exposes the devastating euphemisms deployed to sterilize the language, control its effects, and sway our collective resolve. But Sharif refuses to accept this terminology as given, and instead turns it back on its perpetrators. "Let it matter what we call a thing," she writes. "Let me look at you."

'Daily I sit
with the language
they've made

of our language

to NEUTRALIZE
the CAPABILITY of LOW DOLLAR VALUE ITEMs
like you.

You are what is referred to as
a "CASUALTY."'

--from "Personal Effects"

︎ Condition note: New

SOLD OUT
I BURNED AT THE FEAST • Arseny Tarkovsky

Paperback / 232 pages
Cleveland State University Poetry Center / 2015

Poetry. Film. Translated from the Russian by Philip Metres and Dimitri Psurtsev. "Tarkovsky now joins the ranks of Mandelstam, Akhmatova, and Brodksky. Philip Metres and Dimitri Psurtsev's translations—succinct and allusive, stingingly direct and yet sweeping, mournful and celebratory—are marvels."—PEN/Heim citation

"How does one translate the work of Russian classic, Arseny Tarkovsky? Imagine trying to translate Yeats: high style rhetoric, intense emotion, local tonalities of language, complicated historical background, the old equation of poet vs. state, the tone of a tender love lyric, all meshed into one, all exquisite in its execution—and all so impossible to render again. And yet, one tries. In the case of Philip Metres and Dimitri Psurtsev, one tries brilliantly, with gusto, with passion, with attentiveness that is akin to that of a prayer, with the ear of real poets. The result? The gravity and directness of Tarkovsky's tone is brought into English without fail, it is here, honest and pained, piercing and even shy at times, like a deer that looks straight at you before it runs. Tarkovsky's ambition was to seek us—those who live after him—through earth, through time. He does so in this brilliant translation."—Ilya Kaminsky

"Arseny Tarkovsky was ten years old at the time of the Russian Revolution and died six months before the opening of the Berlin Wall. He spent his career as a poet creating elegant and starkly interior transfigurations of simple happiness and pure grief, triumphs of the individual self against the brutal realities of daily life in wartime and Communist Russia. Through this meticulous translation of his work, readers will encounter a metaphysical complex poetry, at once searing and brooding, very much in dialogue with such great Soviet poets as Osip Mandelstam and Anna Akhmatova. Tarkovsky writes of a country where 'we lived, once upon a time, as if in a grave, drank no tea' but still succeeded in making 'bread from weeds,' where the 'blue sky is dim' but nonetheless manages to be the 'wet-nurse of dragonflies and birds.'"—Michael Dumanis


"A" • Louis Zukofsky

paperback / 846 pages

The authoritative edition of "A": the monumental lifepoem by one of the most important American poets of the twentieth century, Louis Zukofsky.

River that must turn full after I stop dying
Song, my song, raise grief to music
Light as my loves' thought, the few sick
So sick of wrangling: thus weeping,
Sounds of light, stay in her keeping
And my son's face – this much for honor
― from " 'A'-11"

At long last, here is the whole of Louis Zukofsky's epic masterpiece "A" back in print with misprints corrected. No other poem in the English language is filled with as much daily love, light, intellect, and music.

︎ Condition note: A used book in Very Good condition / some light rubbing to cover / minor shelfwear / clean, bright pages / tight binding
CHAOSOPHY • Félix Guattari

Semiotext(e) / 2008
paperback / 336 pages

Chaosophy is an introduction to Félix Guattari's groundbreaking theories of "schizo-analysis": a process meant to replace Freudian interpretation with a more pragmatic, experimental, and collective approach rooted in reality. Unlike Freud, who utilized neuroses as his working model, Guattari adopted the model of schizophrenia―which he believed to be an extreme mental state induced by the capitalist system itself, and one that enforces neurosis as a way of maintaining normality. Guattari's post-Marxist vision of capitalism provides a new definition not only of mental illness, but also of the micropolitical means for its subversion. Chaosophy includes such provocative pieces as "Everybody Wants to Be a Fascist," a group of texts on Guattari's collaborative work with Gilles Deleuze (including the appendix to Anti-Oedipus, not available in the English edition), and "How Martians Make Love," a roundtable discussion with Guattari, Lotringer, Catherine Clément, and Serge Leclaire from 1972 (still unpublished in French). This new, expanded edition features a new introduction by François Dosse (author of a new biography of Guattari and Gilles Deleuze) and a range of additional essays, including "Franco Basaglia: Guerrilla Psychiatrist," "The Transference," "Semiological Subjection, Semiotic Enslavement," "The Place of the Signifier in the Institution," and "Three Billion Perverts on the Stand."

︎ Condition note: Like new / minor shelfwear
THE ARCHAEOLOGY OF KNOWLEDGE • Michel Foucault
Pantheon / hardcover / 1994

Madness, sexuality, power, knowledge—are these facts of life or simply parts of speech? In a series of works of astonishing brilliance, historian Michel Foucault excavated the hidden assumptions that govern the way we live and the way we think.

The Archaeology of Knowledge begins at the level of "things aid" and moves quickly to illuminate the connections between knowledge, language, and action in a style at once profound and personal. A summing up of Foucault's own methodological assumptions, this book is also a first step toward a genealogy of the way we live now.

Challenging, at times infuriating, it is an absolutely indispensable guide to one of the most innovative thinkers of our time.

︎ Condition note: A used book in Very Good condition / shelfwear / sturdy binding / book comes wrapped in protective mylar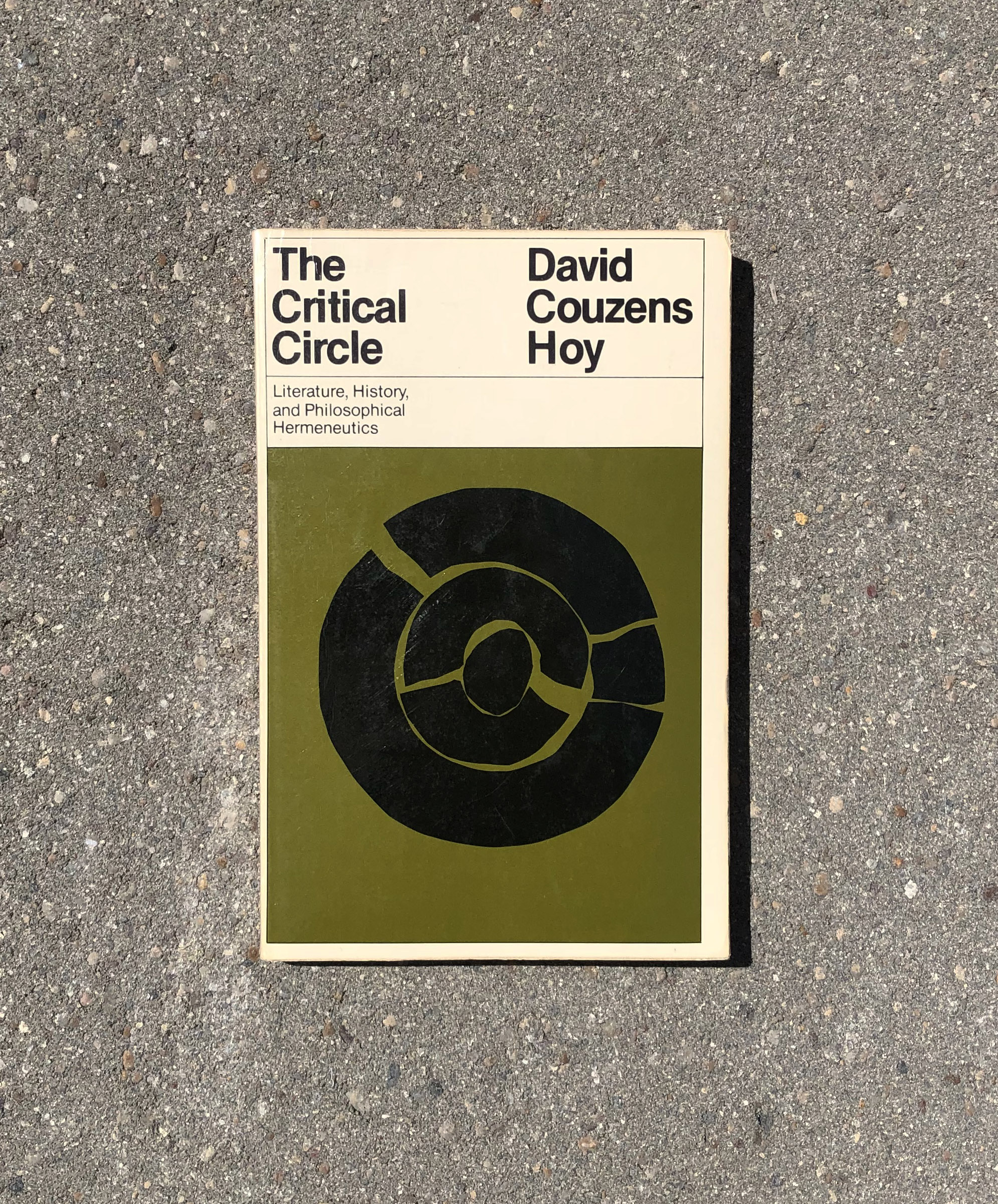 THE CRITICAL CIRCLE • David Couzens Hoy
University of California Press / 1982
First paperback printing

'An extremely useful compendium of the nature and status of contemporary disputes about the contribution of hermeneutic philosophy—both regarding the interpretation of literary texts and ore generally reading epistemological puzzles linking the Anglo-American analytic tradition with current Continental work. There has been whole raft of books of this genre, but Hoy's nine-page introduction is certainly one of the clearest and most succinct reviews of the central issues.' —Joseph Margolis

︎ Condition note: A used book in Good to Very Good condition / some tanning and fading / shelfwear / tight binding / pages free of underlinings or marks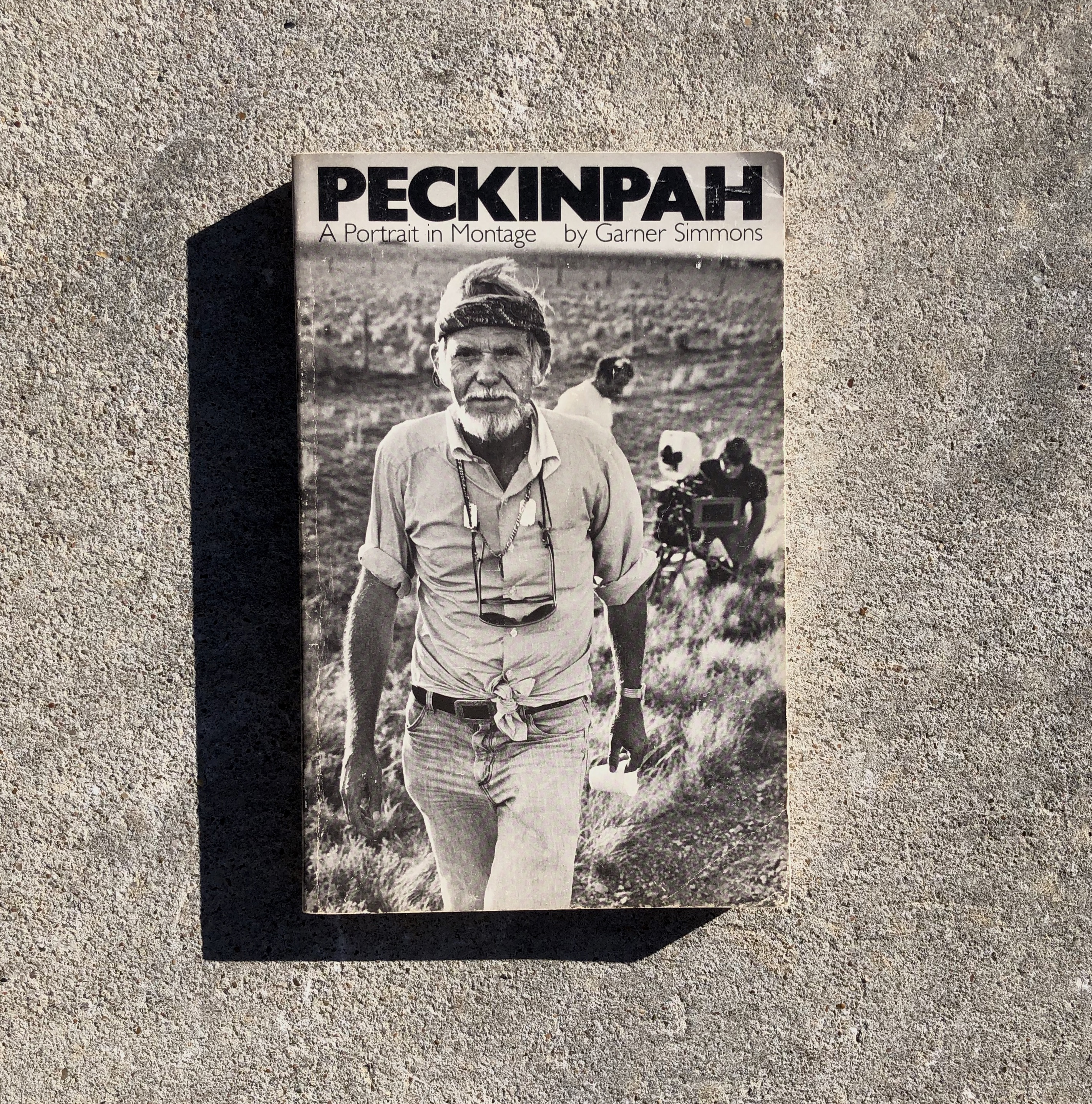 PECKINPAH: A Portrait in Montage • Garner Simmons
University of Texas Press / 1976
Paperback / 260 pages

︎ Condition note: Acceptable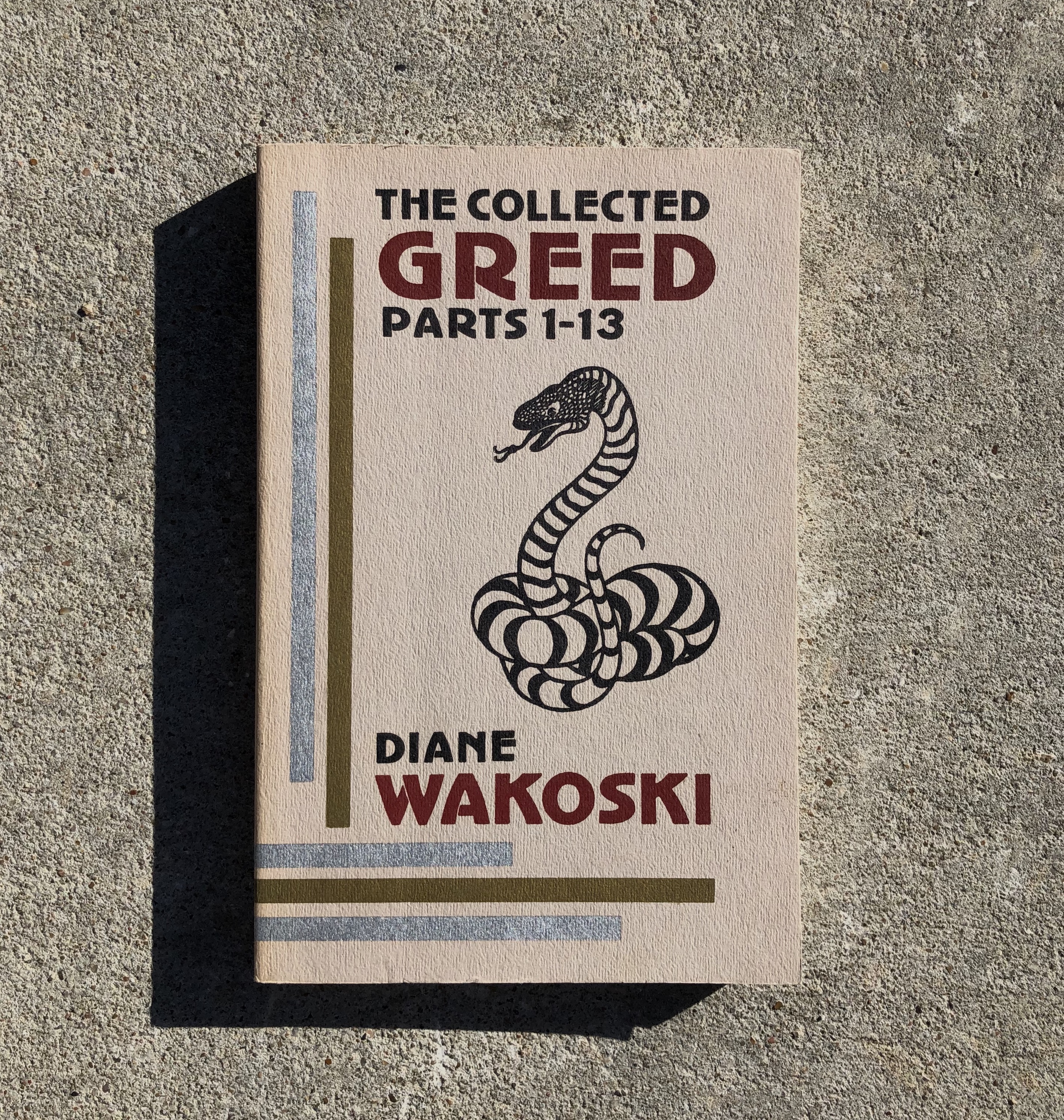 THE COLLECTED GREED PARTS 1 - 13 • Diane Wakoski
Black Sparrow Press / 1984
Paperback / 248 pages

︎ Condition note: Good / sticker residue on back cover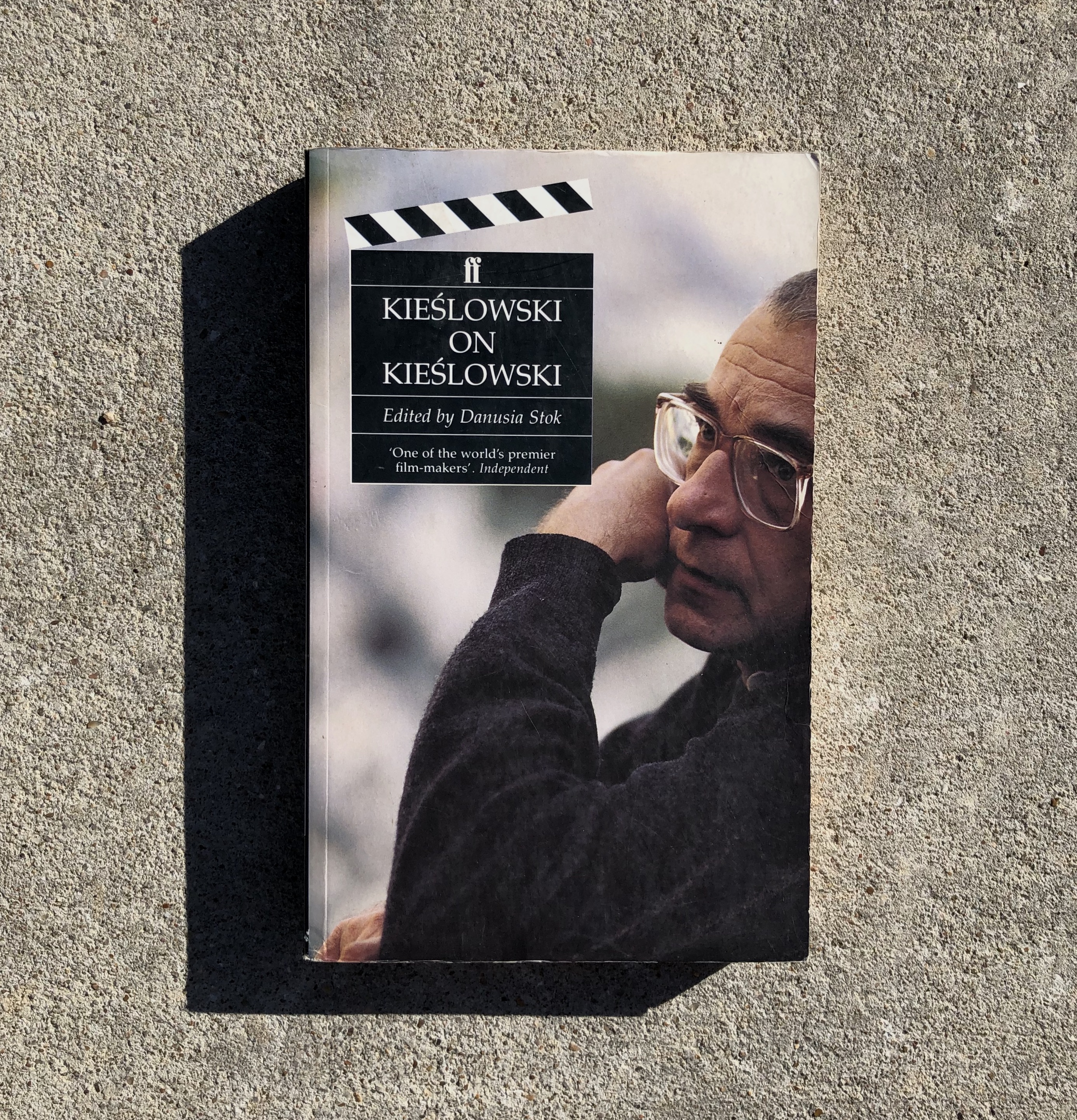 KIESLOWSKI ON KIESLOWSKI • Danusia Stok
Faber & Faber / 1995
Paperback / 268 pages

︎ Condition note: Acceptable

UNDERSTANDING MEDIA • Marshall McLuhan
Signet / First printing / 1966
Paperback / 318 pages

︎ Condition note: Acceptable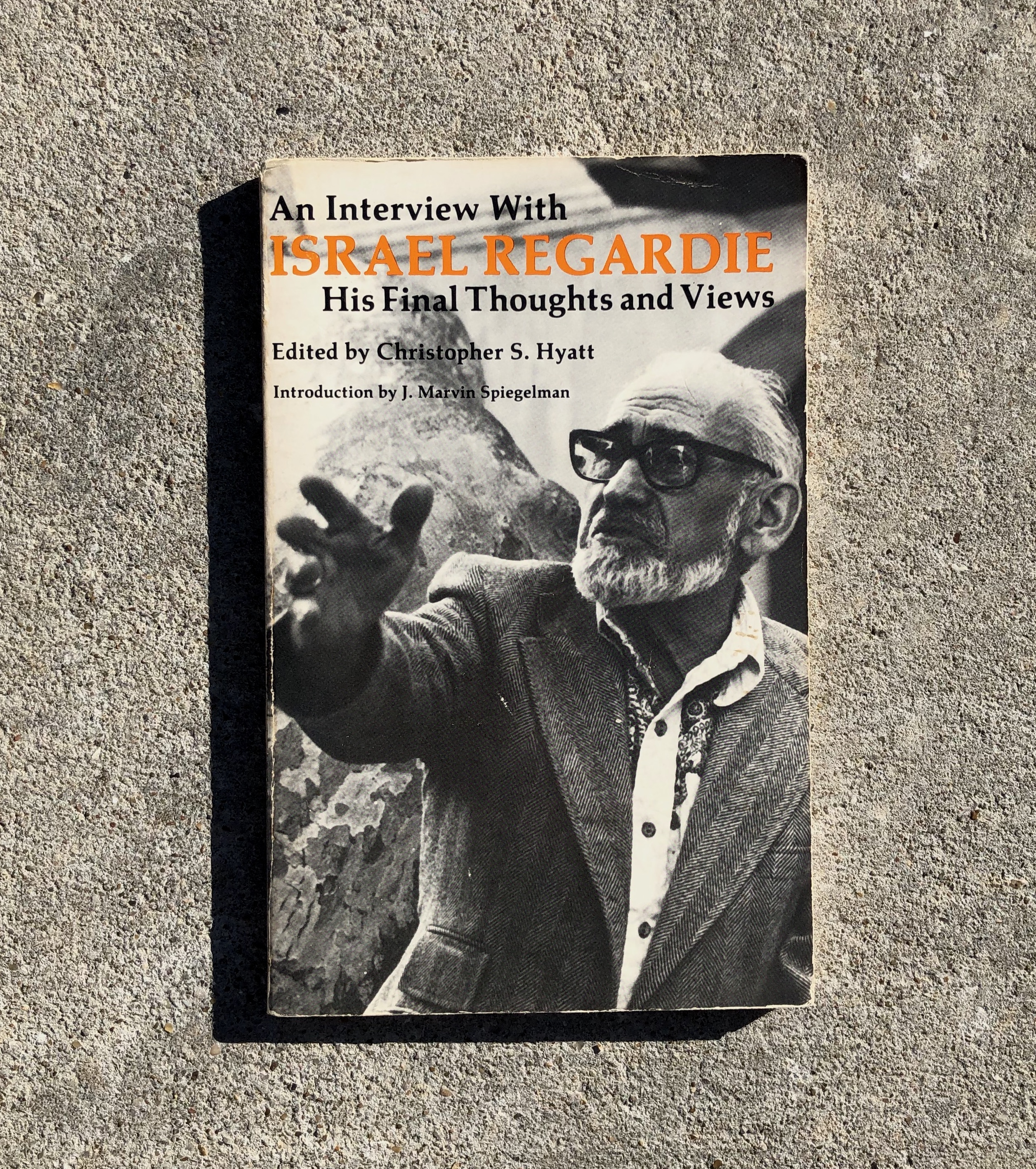 AN INTERVIEW WITH ISRAEL REGARDIE • Christopher S. Hyatt
Falcon Press / 1985
Paperback / 144 pages

︎ Condition note: Good